These Om Palo Santo sticks offer layers of healing across all planes – mental, emotional, physical, and spiritual. There are tools to get us through these time of energetic difficulty triggered by the cosmos. That's what these Om Palo Santo sticks are for – to bring zen and healing to you.  I wanted to craft a tool that will fill your practice and your space with ancient, and very grounding Earth medicine to assist you through this time.
The magic of these Om Palo Santo sticks
Palo Santo is the sacred wood from Peru that has been used as medicine by shaman and indigenous people of South America for thousands of years. I burn Palo Santo all the time, especially when anyone in my home is sick. The scent is sweeter, rounder, and more mellow than sage. It's also a lighter burn. And, printed with the Om symbol, this tool becomes even more than a wand of botanical medicine. Om represents all consciousness and the oneness of all things. It's an incredibly influential and healing ancient sound that aligns body, mind, and spirit. When chanted, the sound "Om" vibrates at the frequency of the Universe, and can ground and restore your energy. This is an important practice to quell the frustrations and setbacks brought on by Mercury Retrograde. The more you are attuned with consciousness of All, from a place of spiritual wellness, the easier it will be for you to navigate this planetary disturbance.
Always burn your Palo Santo on an abalone shell or another heatproof surface. If you'd rather not burn yours, another way to soak in Palo Santo's healing magic is to place it in the shower, in an area where it is not in direct contact with the water. The steam from your shower will diffuse the oils and essences within the stick, surrounding you in a medicinal vapor.
Sage Goddess Palo Santo Sustainability
At Sage Goddess we only use sustainably sourced Palo Santo wood and oils. Our Peruvian partners only harvest wood that has died naturally, and has been dead for at least 5 years. We never harm living trees! The dead wood is collected, cleaned and cut by hand. In addition, we are committed to replanting trees in the forests where we find our wood. This ensures that our our Palo Santo forests are not susceptible to over-harvesting.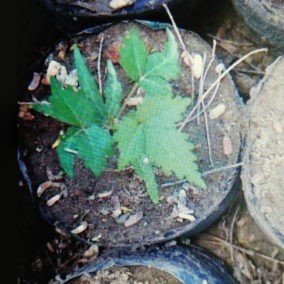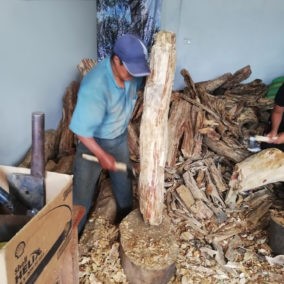 This listing is for one (1) Om Palo Santo stick, which will come to you lovingly gift-wrapped. May it begin a deep and powerful oneness awakening within you.
Blessings,
Athena
~*~ ~*~ ~*~ ~*~ ~*~ ~*~ ~*~ ~*~ ~*~ ~*~ ~*~ ~*~ ~*~ ~*~~*~ ~*~ ~*~ ~*~ ~*~ ~*~ ~*~
Charge your tools with orgone energy on my custom Orgonite Charging Plate.
Anoint your crystals and gemstone jewelry with my SG Anointing Blend.
Want to learn more about gems, minerals, and crystal healing? Join our private Facebook group at www.facebook.com/groups/GemHaven
Want to learn more about perfume and aromatherapy? Join our private Facebook group at www.facebook.com/groups/SGPerfumery