Hundreds of like-minded individuals gather at Sage Goddess Headquarters to raise love and light together.
Imagine a room adorned at every corner with rare healing crystals from around the world, vibrant fabrics, and lush pillows, all illuminated by the soft glow of candles and string lights that hang delicately from the ceiling. The room is filled with people gathered in love, joy, and gratitude, meditating together and sending their intentions up to the skies as one. The energy in the room is beyond powerful – so powerful that you can feel it resonating throughout your entire body. And as the vibration in the space rises, so does the vibration of the world.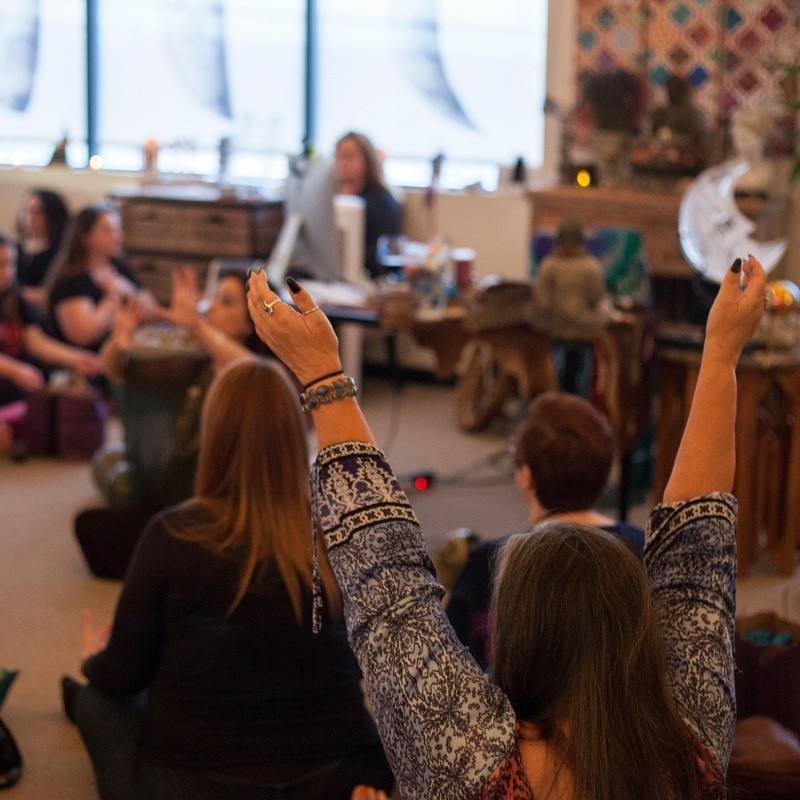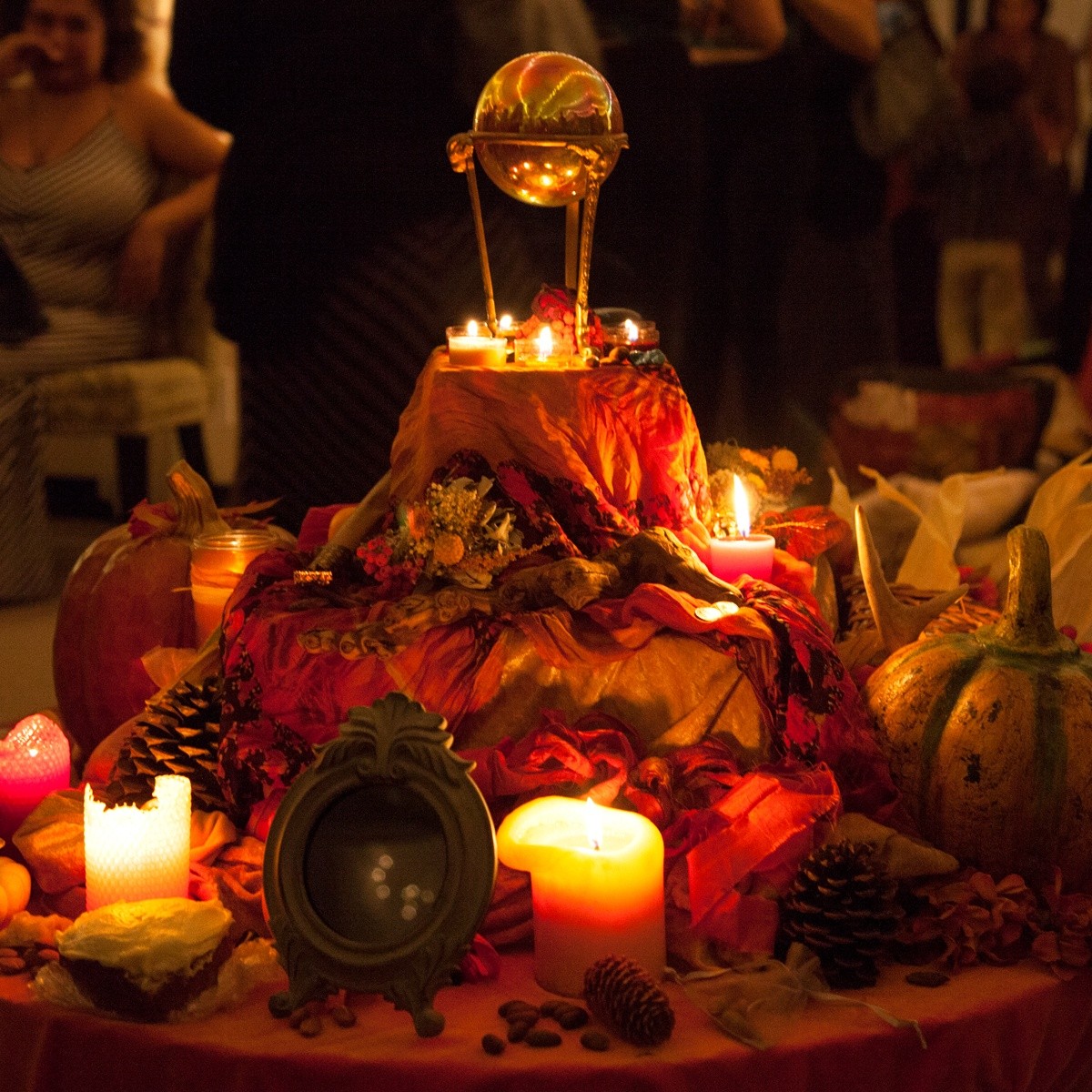 There is magic in each event we host here at Sage Goddess. We believe in the power of community. Gatherings are important to us – the meeting of like-minded individuals, all with the shared intent of creating magic and sending it out into the world. We are honored to host a series of events throughout the year, both online and in-person right here at our headquarters in Torrance, California.
Our events range from online New Moon events to in-person Full Moon events, to celebrations of the eight Pagan Sabbats: Ostara, Beltane, Litha, Lammas, Mabon, Samhain, Yule, and Imbolc. Our most popular event is our monthly Full Moon celebration, where we gather to celebrate the manifestation of the intentions we set at the New Moon. Each Full Moon celebration is unique to the astrological sign that the moon is in and has a unique theme. Participants have the freedom to bring their favorite magical tools to work with, as well as offerings for our community altar.