Soul Shift Oracle
Are you ready to expand and explore your spirituality – to shift your consciousness and unlock your spiritual gifts?
For so long we have been taught that we have five human senses and five intuitive gifts (clairaudience, clairsentience, clairgustance, claircognizance, and clairvoyance). It is time to expand our understanding of what it means to be a seer, someone with intuitive gifts and abilities. It is time to expand what it means to be a healer.
If our planet is experiencing an evolutionary shift, then we have to expand with the planet and recognize that there are many different ways of knowing and growing. I am here to guide you and help you discover the twelve intuitive gifts available to you at this moment, cultivate those gifts, and then apply those gifts to help yourself, your family, and your community navigate our changing planet and the new energies revealing themselves to us now.
In short, if you have been sensing that the world is different and it is time for you to become a bigger, fuller, brighter, and happier version of yourself, then the Soul Shift Oracle program is your sign that the time is right and your teacher is here!

Rediscover Your Magic
There is an ancient longing in you to remember, activate, and integrate your unique spiritual gifts. I know, because I have the same longing, and I have spent the last decade exploring my gifts and guiding others to discover theirs, as well.
But this moment in our history is different. We are collectively experiencing a global shift toward a deeper and more expanded conscious awareness of who we are, what we know, why we are here, and how we are meant to bring our gifts forward to help ourselves and heal the collective. It has all been coming to this. Join me as we integrate our conscious and subconscious mindsets to heal the past, align the present, and manifest a bright and powerful future.
If you're wondering what your unique spiritual gifts might be and how best to use them to help yourself and those you love, you're in the right place at exactly the right time! There has never been a more important time to heal your heart, soothe your soul and deepen your wisdom.
Oracles and seers in every culture and tradition have developed and integrated their learning to move forward on their paths with confidence, courage, and compassion. But until now we have only focused on the basic human senses when talking about spiritual gifts. Oh, no honey! It's all so much bigger and more expansive than you've been told and shown!
Now it's your turn to discover your purpose, gain the gifts of discernment and wisdom, and unlock your full potential. Co-create and channel the future so you can mindfully embody and intuit what's ahead of you, building a future of passion and purpose through your wisdom and embodied gifts. This year in addition to the basic intuitive gifts of clairvoyance, clairaudience, and clairsentience you will be taught how to activate your gifts of discernment, elemental magic, and celestial and cosmic connection. We will open twelve doors of awareness to help you see that yes, you have all the intuitive gifts you need to manifest the future of your dreams! Each of these twelve gateways will be a key to unlocking part of your Manifestation Blueprint – your individualized plan for personal success – and once you create your blueprint with me, I'll teach you how to create blueprints for other people in your life to become a certified Manifestation Guide. Your life will change but you will also be ready to help others in your life create concrete and visible change for themselves as well. The future of healing is here.
It is time for you to become The Oracle. Start your inner transformation and register today!

Awaken your inner Goddess
The changing landscape on Earth and shifting universal energies are bringing many to ask deeper questions about their purpose, wisdom, and access to their lineage and ancestors. Many of us feel weary, isolated, and anxious about the future. Yet, we know that all energy is connected, and we are guided by a higher power and our own higher self. 
Unlock your full potential
Now is the time to regain your inner confidence and knowing to help you make decisions and lead yourself, your family, and your community toward a prosperous and joyful future.
Through the 2022 Soul Shift Oracle program, you will:
Unlock and activate twelve unique intuitive gifts to access your deepest awareness and enjoy a more peace-filled and purpose-driven life.
Discover and apply practical tools to work with these twelve intuitive gifts and shift your mindset to consciously create personal wellness, growth, abundance, and peace.
Shift and pivot your mindset and energy to enjoy life more, notice the beauty around you, and get inspired to create an exciting future.
Awaken and align to your path and purpose by exploring astrology, ancestry, and history to trace your lineage and discern your destiny.
Co-create and channel the future so you can mindfully embody and intuit what is ahead of you, building a future of passion and purpose through your wisdom and embodied gifts.
Design and actualize your own personal manifestation plan based on your unique intuitive skills and learn how to create manifestation plans for others as a globally certified Manifestation Guide.
Your Online Curriculum
Each month we explore one location, gateway, and energy stream to help you awaken twelve different models of transformation throughout the year ahead. We have four live classes each month devoted to Learning, Healing, Being, and Exploring. The classes are longer this year and will run for approximately 3 hours; the first 90 minutes is more experiential and theoretical, and the second 90 minutes is more practical.
.
4 Monthly Classes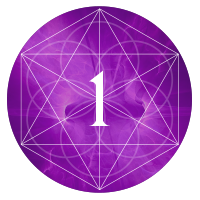 Learning, Teaching, and Live Soul Shift Coaching
In our first session each month, we review our monthly worksheets and explore the monthly intuitive gift or skill, helping you practice each skill and experience the magic of this gift for yourself.
There's also a live coaching session where students can ask questions relating to the theme.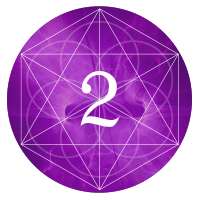 Crystal Healing and Live Crystal Masters Coaching
Our second session, Crystal Masters, focuses on using crystals and stones for hands-on healing and energy work to deepen your understanding of your gift. Each month we explore a different geographic region and learn to identify its local gemstones. We also discover each stone's unique properties and the how, why, and where it's used for energy healing. There's also a live coaching session every week where students can ask questions relating to the crystals we explore that month. Session two is the most practical session where we discuss tools to activate deeper wisdom from the other sessions.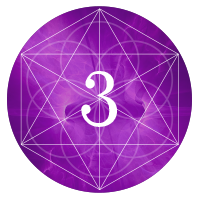 Blending, Being, and Readings
In our third session, we work with sacred herbs, resins, and oils in a practical setting to create our own journey blends. Magic is a multidimensional and multisensory experience! Here we will make contact with spirit guides, master teachers, and ancestors. Under the guardians of the gateways, we will journey to other dimensions and explore deep ancestral work. This session is followed by live oracle readings with Athena, with practical instruction on tarot and other divination methods.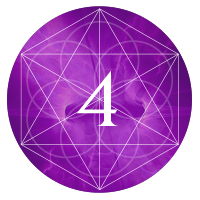 Crafting and Down the Rabbit Hole
In our last live monthly session, we create our own magical tools for personal use, experience their application in practical settings, and integrate our monthly learnings into daily life. This is followed by 2 hours of deep, spirit-led metaphysical exploration. Together we descend down the rabbit hole and ask the BIG juicy spiritual questions – Why are we here? What is our purpose? How do I know? Where are my ancestors? The list goes on. Nothing is off-topic and no holds barred! I will go wherever you want to venture!
Your Soul Shift membership Includes:

4 live classes each month;
2 live coaching sessions are integrated into the classes, allowing us to explore topics live and interactively as they come up;
1 live oracle card reading session every month with Athena. This takes place directly after the sacred journey for deep insight and learning;
4 Elder Council journeys throughout the year, where we connect with our elders and ancestors and access their guidance;
Exclusive access to select new product launches and live gem shows and learnings;
Invitation to my 2 private Facebook groups to meet other members and ask questions of Athena, Alexys, and other members;
Personalized monthly worksheets;
Additional free bonus classes throughout the year;
A standing 20% discount whenever you shop SageGoddess.com.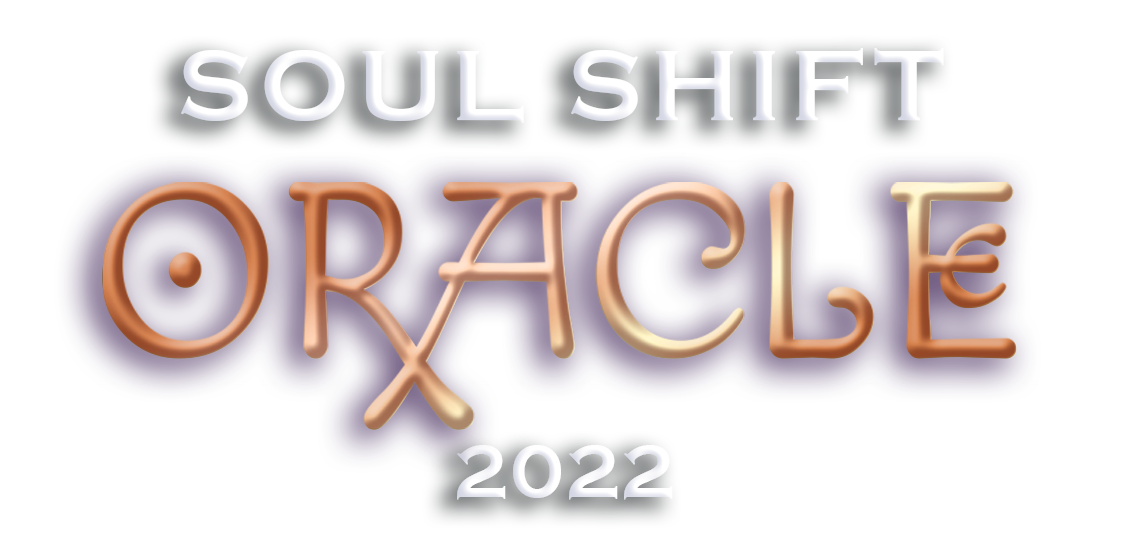 If you complete the year, you'll receive certification as:
Soul Shift Healer
Manifestation Guide 
Oracle and Spirit Channel
Crystal Master Level I or Level II  (those who completed 2021 will be Level II in 2022)
Certification is through Sage Goddess. We are an accredited Training Provider by the following independent organizations:
The insignias of these organizations will be on your certificate at the end of the year.
You can use the letters CSSH (Certified Soul Shift Healer) and Certified Crystal Master (CCM) after your name once you have completed the full 2022 program.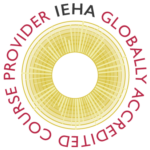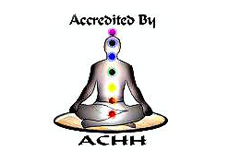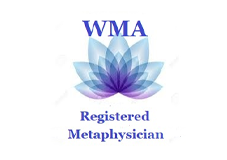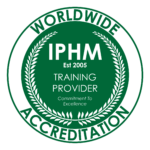 Soul Shift Member Stories
Stephanie K.
"Do you want to be a victim your whole life? A victim of the past, of people, of circumstances, of life? Or do you want to lead your life? Do you want to learn HOW to face those deep, core issues and heal? Then join Soul Shift. Athena is an amazing teacher… never pushing us but letting us make our own mistakes and gently loving us through them. Step into the greatness the universe has for you. 🙏🏼"
Rachel M.
"I'm absolutely changed! When Athena says Soul Shift she means SOUL SHIFT. Along with all the info on crystals, oils, and herbs, I've learned how to release anger, guilt, and sorrow. I learned how to flow through life's craziness without allowing the currents to drag me down. I am so thankful for Soul Shift. Thank you, Athena. 😘"
Brooke A.
"With Soul Shift, I have found myself. I looked into my soul, into the depths I had never dared to glance at and found who was waiting to shine through.
This work is not always easy but it is through the challenges that we transform."
Vanja F.
"Joining Soul Shift was one of the best decisions in my life. After 11 months, I still can't wait for each next class, each one better than the previous one. Years of Spiritual reading and research can't compare to what Soul Shift is giving me. And to have such an amazing teacher is a rare thing. Athena is smart, educated, skilled, real, intuitive, compassionate, honest, generous…simply, the best teacher I've ever had."
Tanya K.
"I have been a qualified Reiki master/teacher for over 10 years, teaching family and friends, and after a year of Soul Shift, I finally feel I'm ready to take the next step and start teaching publicly. It's given me more confidence, way way way more knowledge (Athena is a walking encyclopedia 😃), more healing, shown me how to really look at myself and others and fine-tune my communication skills and how I allow other people to affect me on all levels."
Dasha B.
"Soul Shift is truly soul shifting – at first it was overwhelming for me as there's so much information and so many techniques to practice. But once I eased into it and took it at my own pace, and trusted that all I need will be given at the right time, it all started coming together. I have used everything I have learned not just for me but to support women in my community too."
Meet Your Teacher
I believe my entire teaching career has led me to this moment with you. From my academic days as a professor of graduate studies to this very moment, I have invested my entire adult life in the study of human potential. My expertise bridges the gap between adult learning and the metaphysical world. I was an award-winning university professor for 15 years before becoming an executive coach in the private sector and then turning my attention to online teaching in the spiritual world. While I was teaching college students and coaching executives by day, I was stirring my creative passions (aromatherapy, divination, history, archaeology, shamanism, and quantum physics) by night. I had always been the mystic in my family, my community, and even among my college students. After I was diagnosed with MS in 2010 I realized that it was time to align my personal and professional desires; I launched Sage Goddess after setting a new moon intention in the spring of 2011, and the rest is a beautiful history that even inspires me. Magic is real and my life is proof.
So many people ask me what keeps me going after all this time and why I am still so obsessed with my work in the world. To me, it's simple: My passion is taking magical people to the next level of their practice and helping them live full, embodied, and authentic lives. Nothing else matters! I've learned that classroom learning and online learning are not all that different: A student has to be ready to learn, and feel welcomed to the content; and the teacher has to be ready for the moment, aligned to the purpose of the experience. I am here waiting to lead you toward a new North Star that is guiding our planet in her incredible rebirth. I have never been more excited to lead you into the mysteries and ancient rites and practices that have guided and inspired our ancestors for thousands of years! If you're ready to develop your spiritual gifts through a remix of history, archaeology, geology, metaphysics, and mystery traditions, you have come to just the right place at the right time. I will cuddle and support you, nurture and encourage you. You have a friend, sister, mentor, and ally in me, all the time, and my team is also here with open hearts and minds to support you as you become your most magnificent self! Are you ready?
Shift your consciousness
Despite a constant feeling that something inside of us needs to be fixed, healed, changed, or removed, I believe you are perfect as you are. The only work before you is to trust your wholeness and pursue your innermost wisdom. You came into this life with an entire library of knowledge and access to insights from the highest realms of consciousness. 
Now is the perfect time to access all that is available to you.
Through the Soul Shift Oracle program, I will help you unlock your intuitive gifts so you can freely access your deepest knowing and navigate life with wisdom, grace, and ease. This program is designed to help you access your own inner oracle of truth and knowledge through practical and ancient teachings.
Discover your soul gifts
If you have felt in your bones that 2022 will be "your year" for evolution and emergence, this program is exactly what you need! 2022 is a 6 year in numerology, all about balancing and aligning your human experience with your cosmic and karmic experience to bring everything into divine balance.
Am I ready for Soul Shift?
There are no prerequisites to join Soul Shift! I'll take you step-by-step through everything you need to know. I've developed techniques to communicate even the most complex subjects in an easy-to-understand way that meets you at your current level. There's no homework, exams, or tests. All you have to do is show up, which is also challenging but not impossible. Your deepest work will be in allowing yourself to be fully you, totally aware and awake, and deeply connected to what is happening around you.
Soul Shift is an expansive but very casual program. We keep a light-hearted sense of humor while exploring universal wisdom. All sexes and gender orientations are invited to join. All are welcome here, and yes, you are ready. You've been ready for a long time.
All classes are conducted live on YouTube and recorded for later viewing. In case you miss class for any reason, you'll have lifetime access to the archived recordings. And please, don't rush: You have until the end of the year to complete your classes for certification. Sometimes the content of an early month will be more relevant to you later. Pay attention to that wisdom. Do the work when you are ready. 

Classes can be accessed via laptop, desktop computer, smartphone, or tablet.
In addition to these four, three-hour class meetings, you'll receive live intuitive card readings and live coaching with me, both in the group setting. Not only can you ask me your own, personal questions, but you'll also gain insights from members of the Soul Shift community.

You will have access to TWO private Facebook groups where you can connect with other members and enjoy additional Facebook posts, learnings, and videos created specifically for you. These are the only two Facebook groups I personally moderate, and I will be there to answer any questions and hang out with you.
I've learned that classroom learning and online learning are not all that different: A student has to be ready to learn, and feel welcomed to the content; and the teacher has to be ready for the moment, aligned to the purpose of the experience. I have never been more excited to lead you into the mysteries and ancient rites and practices that have guided and healed our ancestors for thousands of years!

Monthly Learning Materials
Beyond our four classes each month (streamed live on YouTube and archived for later viewing), you'll receive supplementary materials to engage your learning on multiple levels and help you integrate my teachings.
Two introductory classes as a FREE offer when you enroll:

Guided Journey to Adyton (the inner sanctum of the Oracle at Delphi)
Athena's Crystal Secrets, an introduction to crystal healing

Class notes in PDF format to print and store for future use
Class worksheets for each month to help you integrate and reflect upon your learnings
Online classroom webpages where all notes, announcements, and class recordings are posted for easy access
Access to private Facebook groups (one for Soul Shift and another for Crystal Masters) for ongoing support and guidance from me, Alexys, and the member communities
A standing 20% discount whenever you shop SageGoddess.com
Monthly Class Tools & Allies
We create a new set of optional sacred tools aligned to each month of class, which will be available as an ongoing monthly subscription. This set combines all the necessary tools, amulets, medicines, and crafting materials for the entire month's Soul Shift sessions except Crystal Masters (there's a separate toolkit subscription for Crystal Masters). These tools vary from month to month and align with the month's theme. In order to secure these tools, you must subscribe before midnight on the 14th day of the previous month. 
A second tool subscription is available for the Crystal Masters monthly session. This smaller set contains all the crystals, stones, and tools we'll work with during the monthly Crystal Masters class. 
All tools are optional, and not required for you to take part in either Soul Shift or Crystal Masters. But if you want the 'whole enchilada' of the experience as I've designed it, I recommend signing up for the tools that accompany the classes you're in.

Register Now
Your enrollment is risk-free.
Soul Shift is $100 per month for the full membership. This INCLUDES Crystal Masters classes at no additional cost.
Alternatively, we offer the option to purchase all 12 months' classes upfront, with significant savings ($1,000 for the entire year, with 2 months FREE)!

Optional tools are available at an additional cost and are not included in the class subscription. Interested in focusing just on crystal healing? If so, I invite you to join my Crystal Masters program. Learn more here.
What is the difference between Soul Shift and Crystal Masters?
Register for my Crystal Masters program, here.