Are you ready for a journey of sight and scent that will take you on a voyage around the world and introduce you to culture, history, magic, mystery, and of course, the absolute healing power of aromatherapy?
Aromatherapy is one of my soul passions
The magic behind perfumery and aromatherapy is as old as time itself. I have been working with essential oils from around the world for years, and they have had a profound effect – energetically and physically – elevating my mind, body, and spirit to new frequencies of wellness. Because their primary route of absorption is inhalation, they have a strong and immediate influence on the limbic system, where ancient memories, past lives, and psychic lineage are all stored.  Remember that your skin is the largest organ in your body and so it makes sense that when we apply medicine topically, it is integrated into our broader energetic field.
Scent is mysterious and wildly enchanting – it's the key to unlocking the door to a connection with the subconscious. Scent can draw in spirit guides, transport us, and help us tap into the darkest, most hidden parts of ourselves. It truly is the deepest unspoken magic. The first perfumers were priestesses – known as the Myrrhophores, myrrh bearers, or mistresses of the oils. They were skilled healers with a sacred lineage. Through this program, you too will begin your initiation as a priestess of scent, a weaver of perfume magic, and I hope that by the time we are done you will be a firm believer in the power of scent to transform energy.
Scent is our timelink to our ancestors, to our own past life lineages, and to this planet in all her historical incarnations. Are you ready to begin this journey with me?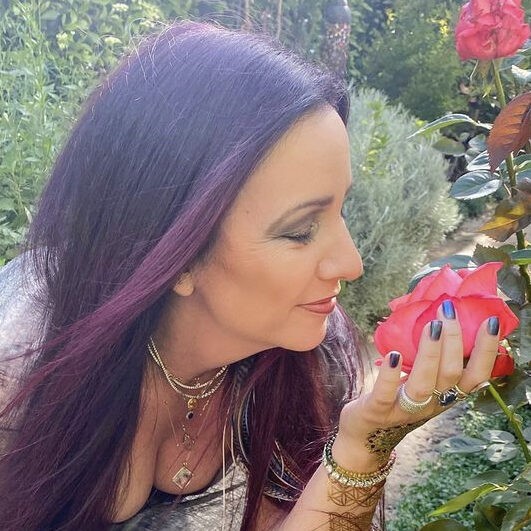 Perfume Around the World is a three-month perfumery and aromatherapy experience that will transport your senses to a different civilization each month.

I am delighted to be your guide on this journey of sight and scent designed to uplift, encourage, and inspire you.
Together, we will blend signature oils from each region to create our own custom blends. I will teach you the art and science of perfumery, including fragrance structure, the history of aromatherapy in each region, and the use of herbs and fragrance in spiritual and ceremonial practice.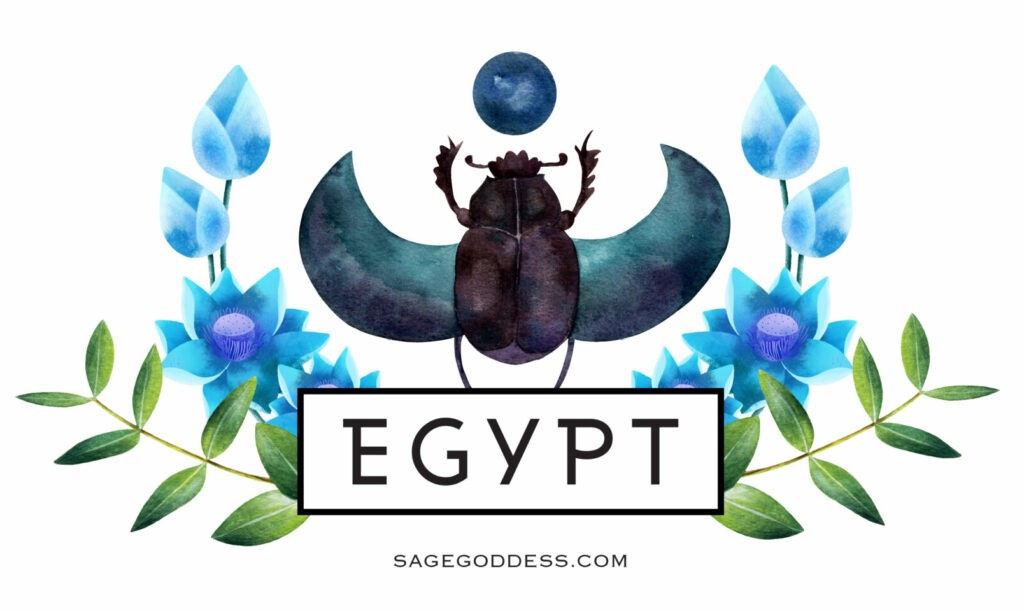 Egypt (July 29)
Blue Lotus, Mastic, Myrrh
Journey to Egypt, where the aroma of blue lotus, mastic, and myrrh invigorate your senses and transport you to a world filled with mystery and enchantment. Blue lotus is one of the oldest distilled substances on earth and has a psychedelic ingredient that made it irreplaceable to the Egyptians, for whom the journey to the afterlife was the most important priority.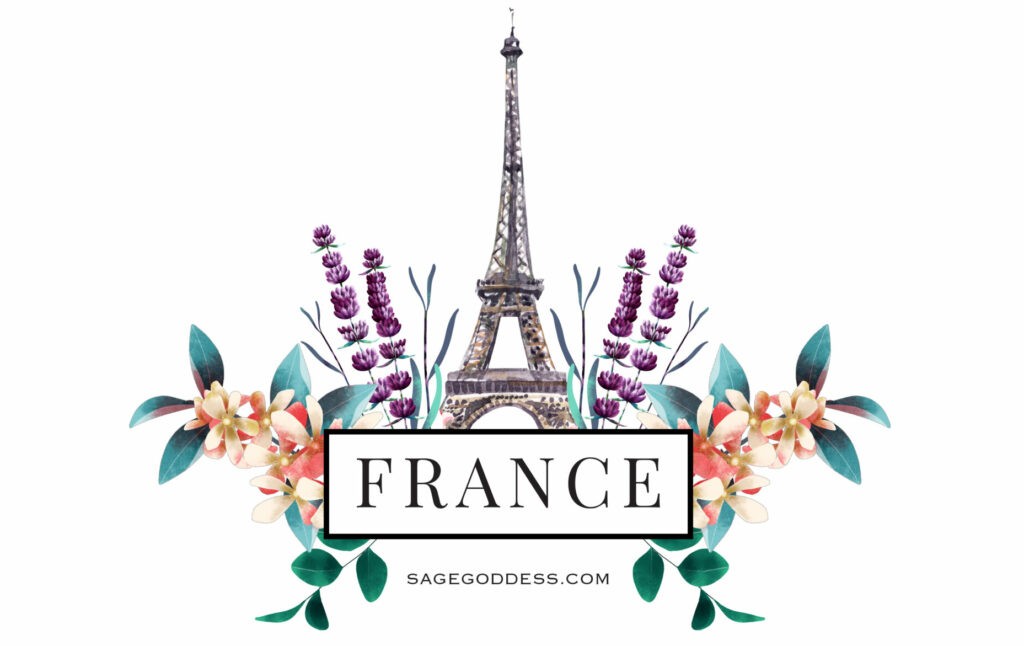 France (August 26)
Lavender, Orris, Neroli/Orange Blossom
Fall in love in France, and allow the restorative scents of lavender, orris, and neroli to fill your spirit with serenity, hope, and joy. Orris is a near-priceless oil, the rarest on earth, distilled from the Iris plant.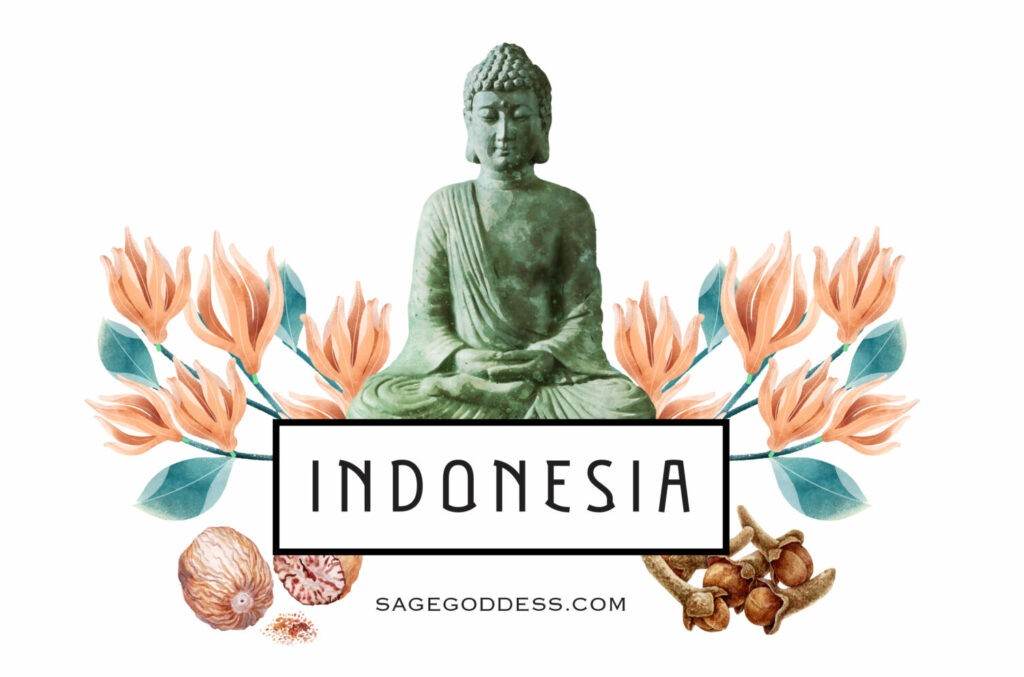 Indonesia (September 30)
Champaka, Nutmeg, Clove
Find yourself in Indonesia and let the stimulating aromas of champaka, nutmeg, and clove help you facilitate a deeper connection to your inner truth. You are about to experience my favorite flower on earth with this rare pairing!
Lifetimes of magic are in my soul, a lineage of entry points into a Universe of wisdom that never ceases to capture my imagination, hold my attention, and enchant me beyond description. I am honored to share my sacred knowledge with you.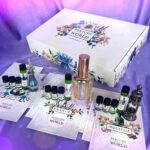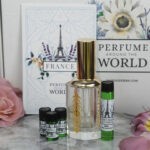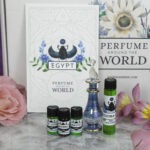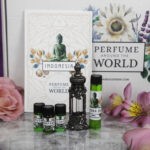 How does it work?
You have the option to sign up for my Perfume Around the World class by itself or with the set of tools that accompanies the classes. All tools for this three-month class will be shipped directly to you in one box to minimize shipping costs. 
In this class you will:
Learn about the rich, spiritual histories of Egypt, France, and Indonesia as well as the history of each oil in three, two-hour classes starting on July 29. Each month will be dedicated to one of the three civilizations. We begin in Egypt, which for many of us is the beginning of our modern civilizations.

Experience a guided visualization to each of these distant and sacred places, with stories to bring their unique histories to life.

Blend your own perfumes through traditional French perfuming techniques I have learned over the past three decades from masters in the field. You will create your own unique perfumes with me with some of the rarest oils on the planet.

Enjoy an opportunity to travel across the globe without ever leaving your home! Come with me and I will lead you through a sensory experience that does not require a passport or time away from your loved ones.

As we approach class dates, we will be posting updates on our Facebook event page. If there are any notes or supporting documentation after class, this will also be posted here. Please RSVP here to ensure you are alerted when we post.