Sage Goddess Gives Back
Giving and receiving are related – two parts of one whole. At Sage Goddess we believe in the concept of energetic exchange, and that giving is a vehicle for healing. When we allow resources and opportunities to flow freely from our hands into the hands of others, we open channels for abundance to flow back to us, and the result is beautiful and organic reciprocity. It is possible to do both well

and good

.
Philanthropy is a passion for us at Sage Goddess. The majority of charities that we donate to have been selected by our community and donations are made on their behalf. Because of my personal experience with multiple sclerosis, we have a special relationship with Cedars-Sinai and their world-class integrative Multiple Sclerosis Center that focuses on heartfelt patient care and support as well as cutting-edge research. May we continue to express gratitude for the blessings we've been given and open our hands to share that abundance with the world. And so it is.
Love, Athena
SG Spreads The Love
When we come together, there's so much good we can do in the world, so many lives we can touch, and so much change we can make.
In addition to helping our community give back to worthy causes and organizations around the globe, each month a cross-section of Team SG also comes together to select a charity to donate $1,000. Our team members consider a broad array of organizations, from youth programs, shelters, healthcare organizations, and many others often plucked from our team's personal life experiences, and then choose and present that month's selected charitable organization (shown below) at our company All-Hands team meeting for everyone to hear. 
SG Gives Back is an opportunity to spread love and light around the world and to improve the lives of so many. We could not be more proud of our community and our team for joining us in this journey, which is core to our mission. 
March 2021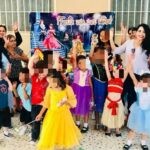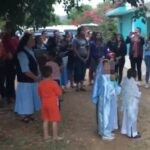 Casa Hogar la Ciudad de los Niños Mazatlán AC
"In March, our SG Gives Back team members were Alexys, Nayomy, and Estela. We met and immediately knew we wanted to help an organization focused on kids. We chose Casa Hogar la Ciudad de los Niños Mazatlán AC, or Casa Hogar, because they do just that! Casa Hogar is a safe and secure place for unhoused and orphaned children in Mexico. They currently provide shelter and care for over 30 kids. Our donation provided much-needed repairs and maintenance from everything from the plumbing to the playground." Alexys
To learn more about Casa Hogar or donate, click here.