Crystal Masters: Crystals Around the World
Do you love crystals but want to know how to activate their energy? Have you dreamed of becoming a Crystal Healer and supporting loved ones with your passion? Are you ready to deepen your knowledge of crystals and expand your understanding of how to apply them for physical, mental, emotional, and spiritual growth?
Then you are in the right place at the right time! 

Unlock the magic of crystal healing
Do you want to learn my crystal healing techniques AND understand which crystals to work with for love, passion, joy, peace, and prosperity?
Are you looking for a hands-on program to help you discover how, when, and where to use crystals to balance, heal, shift, and manifest energy? Learn my practical crystal healing techniques AND understand which crystals to work with for love, passion, joy, peace, and prosperity!
This year we are exploring the 12 main geographic regions where crystals are sourced – looking both at their history and geology to understand their frequency based on location. We'll be mapping these regions to the 12 chakras or energetic gateways, and aligning them to monthly spiritual, geographical, and practical teachings and techniques.
You'll become an expert in sourcing, researching, and applying crystals in energetic healing while you master the application of crystal magic to help relieve stress, strain, and sorrow in the energetic field. You'll learn which crystals to use, why to use them, how to apply them to your body and in your space, and when best to work with them.
Learn about crystal healing in combination with sound and aromatherapy to enhance and improve the effectiveness of your crystal healing process. Each month we will incorporate frequencies and scent associations to help you connect to the energies and sources of your stones more powerfully and help others do the same as a Crystal Healer.

Shift from a love of crystals to a mastery of crystal wisdom.

In order to become a certified Crystal Master through Sage Goddess, you will learn:
How your crystals are sourced, where they are from, and how the physical chakras or energy centers can help you direct, channel, and experience crystal healing
What your crystals' unique energetic healing properties are, and how to apply them to the body for healing practice
When and how to combine crystal healing with aromatherapy and sound healing for maximum energetic and healing benefits
Where to conduct energetic healing sessions in your home or sacred space to maximize the flow of energy for therapeutic sessions
Why crystal healing is the most powerful form of therapeutic work and the top 10 reasons why crystal healing is important for everyone regardless of health, status, or age

  .
Through the Crystal Masters program, you'll become a crystal healer, a gemstone expert, and a master rockhound!
.
.
If you complete the full year, you'll receive certification as a Crystal Master Level I or Level II (those who completed 2021 will be Level II in 2022).
Certification is through Sage Goddess – we are an accredited Training Provider by the following independent organizations:
The insignias of these organizations will be on your certificate at the end of the year.
Use of the letters CCM (Certified Crystal Master) after your name once you have completed the full 2022 program.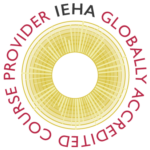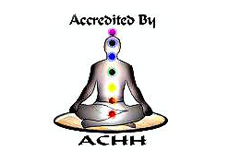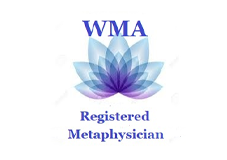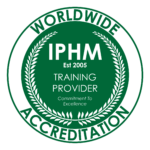 Note: Crystal Masters is included as part of my Soul Shift program, please don't sign up for Crystal Masters if you are already signed up for Soul Shift!
Your Crystal Masters membership Includes:
One 3-hour class each month (streamed live on YouTube and archived for later viewing).
Monthly live crystal readings with Athena in the private Crystal Masters Facebook group
A live coaching session is integrated into the class, allowing us to explore topics live and interactively as they come up
Class notes in PDF format to print and store for future use
Online classroom webpage where all notes, announcements, and class recordings are posted for easy access
Access to my private Crystal Masters Facebook group for ongoing support and guidance from me! Here you can ask anything – and do lots of stone ID for when you have a crystal you love but can't remember what it's for or how to work with it. I am your personal coach in this space!
A standing 20% discount whenever you shop SageGoddess.com

Crystal Masters Member Stories
Jessica S.
"Crystal Masters is an incredible program that not only teaches you about crystal names and properties but prepares you to be a Crystal Healer. The classes are inspiring, thorough, uplifting, and rich with content, plus bonus material! The tools that you receive each month are beautiful and by the time you've finished the program, you feel confident that you've built a wonderful "energetic toolbox" of knowledge and application of crystal tools and their specific purposes."
Kaz P.
"I joined Crystal Masters later in the year. It didn't matter that I had started late as we are welcomed and immediately made to feel at home in this sacred space. I am based in Australia, which also didn't matter as there are members Worldwide❤ Joining Crystal Masters has been a pivotal moment in my soul journey this lifetime. The possibilities and teachings are endless. Crystal Masters opened up a whole new Crystal Universe Portal for me and the lessons have been nothing short of amazing❤"
Debra W.
"Crystal Masters 2020 has guided me to identify elusive energy I have felt all my life but never had the words to describe or the knowledge of how to explore and develop. At the very least, I had hoped to come away from CM being familiar with the different types of crystals and their uses. To my everlasting gratitude, I found a community of like-minded seekers led by a remarkable teacher (and her team) in a safe space for learning about my magical gifts and how to enhance them."
Christy L.
"The Crystal Masters course has opened my mind to infinite possibilities through the magic of crystals.
I believe and so shall you. The magic is real!"
Lena L.
"I love that Crystal Masters is so practical. After a class, you can put it into practice, on clients or yourself, straight away.
Awesome!"
Sherri D.
"I have an extensive, 32-year collection of crystals. Until my Crystal Masters classes, I only used them for self-help on a very basic level. Now I understand how and why they work, and the many different ways to use them."
Meet Your Teacher
Let's get to know each other! I'm Dr. Athena Perrakis, the founder of Sage Goddess, the world's largest metaphysical source of online education and sacred tools. I created Sage Goddess to provide a source of community, inspiration, education, and spiritual leadership.
I've been in metaphysical practice for over 30 years, and during this time I've written three bestselling books: The Ultimate Guide to Chakras, Crystal Lore, Legends & Myths, and The Book of Blessings and Rituals. 
I'm a double fire sign who loves to share and I'm committed to creating and holding space for authentic communication and vulnerability. From my heart, I want to teach you, lift you up, and support and encourage you, challenging you to live a life of meaning, power, purpose, and joy.


Am I ready for Crystal Masters?
There are no prerequisites to join!
I'll take you step-by-step through everything you need to know. I've developed techniques to communicate even the most complex subjects in an easy-to-understand way that meets you at your current level. Crystal Masters is an expansive but very casual program. We keep a light-hearted sense of humor while exploring universal wisdom. 
All my years of education, training, and teaching experience have led us here and I can't wait to begin.
If you have felt in your bones that 2022 will be "your year" for evolution and emergence, this program is exactly what you need! 2022 is a 6 year in numerology, all about balancing and aligning your human experience with your cosmic and karmic experience to bring everything into divine balance.

ALL CLASSES ARE STREAMED LIVE ON YOUTUBE AND ARCHIVED FOR LATER VIEWING, IN CASE YOU MISS CLASS FOR ANY REASON, YOU HAVE LIFETIME ACCESS.

CLASSES CAN BE ACCESSED VIA LAPTOP, DESKTOP COMPUTER, SMARTPHONE, OR TABLET.

ACCESS TO A PRIVATE FACEBOOK GROUP WHERE YOU CAN CONNECT WITH OTHER MEMBERS AND ENJOY ADDITIONAL FACEBOOK POSTS, LEARNINGS, AND VIDEOS CREATED JUST FOR YOU. 
Monthly Class Tools & Allies
We create new sacred tools each month that are available for optional purchase. These are all the necessary tools you will need for the monthly Crystal Masters session. They vary from month to month and align with the month's theme. In order to secure these tools, you must subscribe before midnight on the 14th day of the previous month.

Sign up Now and Save
Your enrollment is risk-free!
Crystal Masters is $40 per month for the class membership.
Alternatively, we offer the option to purchase all 12 months' classes upfront, with significant savings ($400 for the entire year, with two classes for free)! You can sign up or cancel at any time; there is no obligation. Optional tools are also available at an additional cost.
Interested in more than just crystal healing? If so, I invite you to join my Soul Shift program and unlock your fullest spiritual potential. Crystal Masters is included as part of my Soul Shift program, so please don't sign up for Crystal Masters if you are already signed up for Soul Shift! Learn more here.