Crystal Masters
Do you love crystals but want to know how to activate their energy in your life?
Have you dreamed of becoming a Crystal Healer and supporting loved ones with your passion?
If you want to learn my crystal healing techniques AND understand which crystals to work with for love, passion, joy, peace, and prosperity, you are in the right place and this is the perfect time!
This year we are aligning our work in Crystal Masters with the Wheel of the Year to help you understand how astrology guides crystal healing practices and how YOUR personal astrological sign connects you energetically to certain crystals for even deeper magic!

.
.
Come earn your Masters with me!
When you enroll in Crystal Masters, you will discover how to work with crystals to balance, heal, shift, and manifest energy. You'll explore how to help yourself and your loved ones uncover the properties of dozens of different crystals and HOW to use them. Plus this year you will learn which crystals to align with for love, passion, prosperity, peace and healing.
Crystal Masters is a map to help you harness the power of crystal healing – not just for yourself, but for those around you. Learn to identify crystals and their unique properties, plus you'll have practical knowledge about how and when to use them.

By the end of 2021 you will master:
The properties of dozens of gemstones, as well as stone facets, shapes, and origins

Knowledge of which crystals to choose for love, healing, wealth, joy, and abundance

Stones for Western astrology and Vedic astrology

Obstacle removal and energetic release

Stones for shadow work and ancestral connection

Crystals for protection from negative energies and psychic attack

Opening, closing, and releasing practices

Protocol for working with clients in person or remotely by phone or video

  .
Through the Crystal Masters program, you'll become a crystal healer, a gemstone expert, and a master rockhound!
.
.
Your Crystal Masters membership Includes:

One 60-90 minute class each month (streamed live on YouTube and archived for later viewing). 

A free personalized monthly live intuitive crystal reading group with me

A FREE prerecorded 

Introduction to Magic

class to watch before we begin in January, to get you all ready for the work ahead!

Class notes in PDF format to print and store for future use

Online classroom page where all notes, announcements, and class recordings are posted for easy access

Access to my private Crystal Masters Facebook group for ongoing support and guidance from me! Here you can ask anything – and do lots of stone ID for when you have a crystal you love but can't remember what it's for or how to work with it. I am your personal coach in this space!

Crystal Masters Success Stories
Jessica S.
"Crystal Masters is an incredible program that not only teaches you about crystal names and properties but prepares you to be a Crystal Healer. The classes are inspiring, thorough, uplifting, and rich with content, plus bonus material! The tools that you receive each month are beautiful and by the time you've finished the program, you feel confident that you've built a wonderful "energetic toolbox" of knowledge and application of crystal tools and their specific purposes."
Kaz P.
"I joined Crystal Masters later in the year. It didn't matter that I had started late as we are welcomed and immediately made to feel at home in this sacred space. I am based in Australia, which also didn't matter as there are members Worldwide❤ Joining Crystal Masters has been a pivotal moment in my soul journey this lifetime. The possibilities and teachings are endless. Crystal Masters opened up a whole new Crystal Universe Portal for me and the lessons have been nothing short of amazing❤"
Debra W.
"Crystal Masters 2020 has guided me to identify elusive energy I have felt all my life but never had the words to describe or the knowledge of how to explore and develop. At the very least, I had hoped to come away from CM being familiar with the different types of crystals and their uses. To my everlasting gratitude, I found a community of like-minded seekers led by a remarkable teacher (and her team) in a safe space for learning about my magical gifts and how to enhance them."
Christy L.
"The Crystal Masters course has opened my mind to infinite possibilities through the magic of crystals.
I believe and so shall you. The magic is real!"
Lena L.
"I love that Crystal Masters is so practical. After a class, you can put it into practice, on clients or yourself, straight away.
Awesome!"
Sherri D.
"I have an extensive, 32-year collection of crystals. Until my Crystal Masters classes, I only used them for self-help on a very basic level. Now I understand how and why they work, and the many different ways to use them."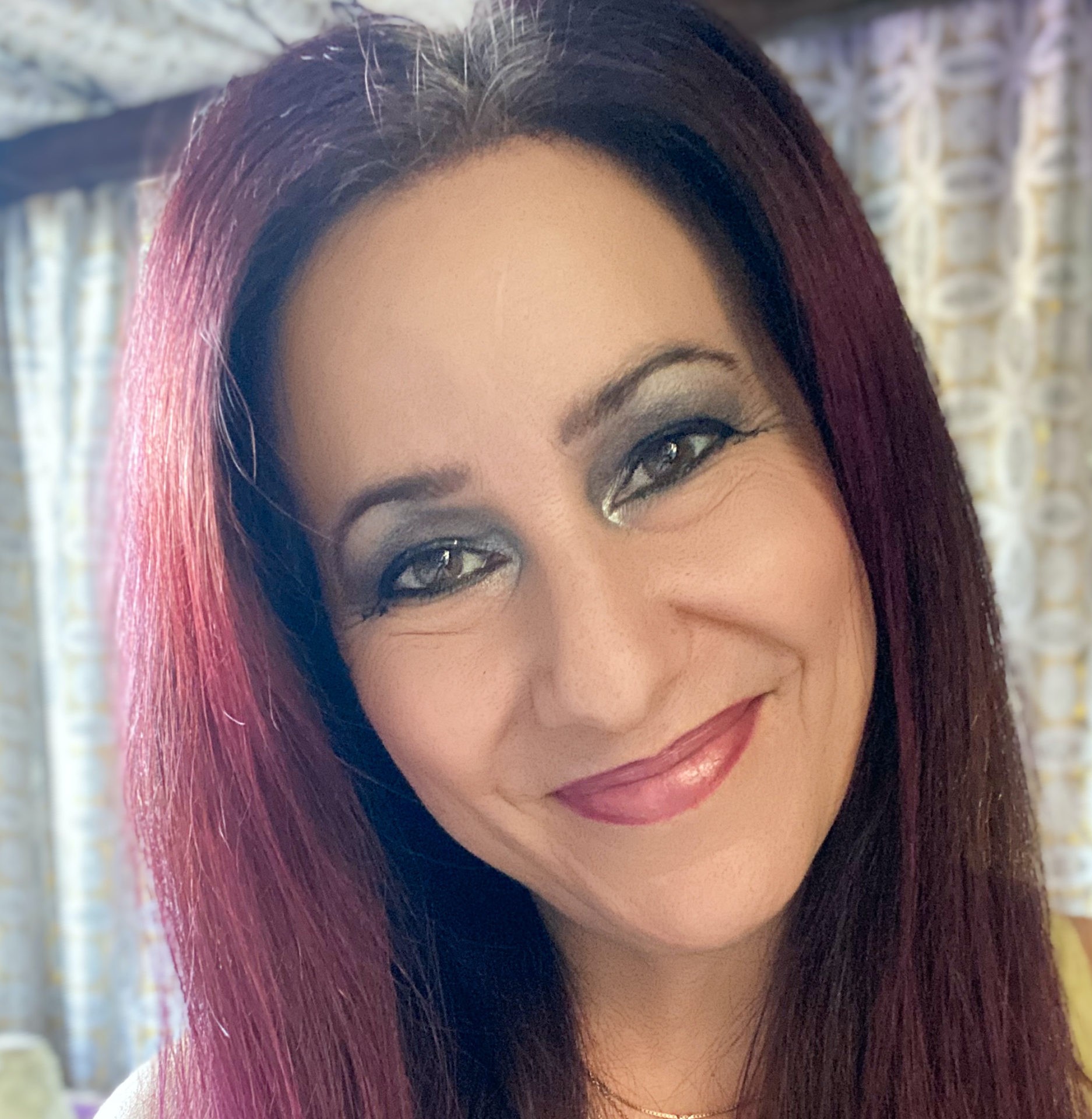 Meet Your Teacher
Let's get to know each other! I'm Dr. Athena Perrakis, the founder of Sage Goddess, the world's largest metaphysical source of online education and sacred tools. I created Sage Goddess to provide a source of community, inspiration, education, and spiritual leadership.
I've been in metaphysical practice for over 30 years, and during this time I've written three bestselling books: The Ultimate Guide to Chakras, Crystal Lore, Legends & Myths, and The Book of Blessings and Rituals. 
I'm a double fire sign who loves to share and I'm committed to creating and holding space for authentic communication and vulnerability. From my heart, I want to teach you, lift you up, and support and encourage you, challenging you to live a life of meaning, power, purpose, and joy.


Am I ready for Crystal Masters?
There are no prerequisites to join!
I'll take you step-by-step through everything you need to know. I've developed techniques to communicate even the most complex subjects in an easy-to-understand way that meets you at your current level. Crystal Masters is an expansive but very casual program. We keep a light-hearted sense of humor while exploring universal wisdom. 
Every minute of my years of education, training, and teaching experience have led us here and I can't wait to begin.

All classes are streamed live on YouTube and archived for later viewing. In case you miss class for any reason, you'll have lifetime access.

Classes can be accessed via laptop, desktop computer, smartphone, or tablet.

Access to a private Facebook group where you can connect with other members and enjoy additional Facebook posts, learnings, and videos created just for you. 
Monthly Class Tools & Allies
We create new sacred tools each month that are available for optional purchase. These are all the necessary tools you will need for the monthly Crystal Masters session. They vary from month to month and align with the month's theme. In order to secure these tools, you must subscribe before midnight on the 14th day of the previous month. For those of you signing up in January, you will be able to purchase your first set as a separate offering.

Sign up Now and Save
Your enrollment is risk-free!
Crystal Masters is $30 per month for the class membership.
Alternatively, we offer the option to purchase all 12 months' classes upfront, with significant savings ($330 for the entire year, with one class for free)! You can sign up or cancel at any time; there is no obligation. Optional tools are also available at an additional cost.
Interested in more than just crystal healing? If so, I invite you to join my Soul Shift program and unlock your fullest spiritual potential. Learn more here.