"Take all the veils of the past and make a new beginning."

–Rumi
As 2022 comes to a close, a certain quiet comes over the world, and we're called to draw inward, reflect, release, and set intentions for the new chapter ahead. The arrival of another year provides a blank slate – an opportunity to reinvent ourselves and reevaluate the ways in which we move through the world. As we reach the 1st of January, take some time to contemplate: What energies do you want to release as 2022 ends? And what energies do you want to embody as 2023 begins? This is the time to get clear on who you are and what you want – your chance to kindle the inner desires that will set the stage for the rest of the year.
The numerology of 2023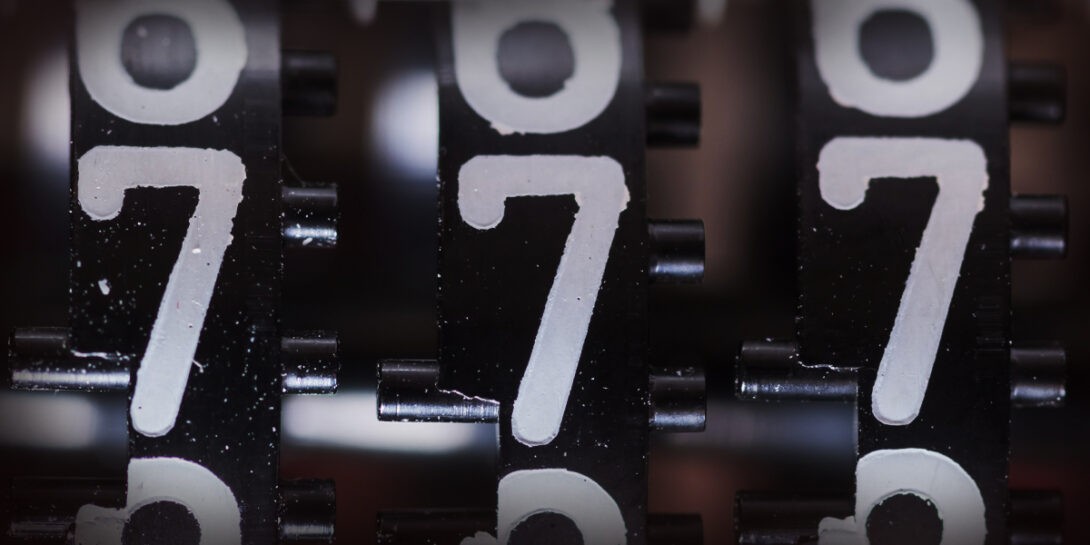 When it comes to setting new year intentions, I love thinking about the numerology surrounding the coming year. 2023 is a 7 year (2 + 0 + 2 + 3 = 7), and the number 7 represents the quest for life's deeper meanings – the search for the greater truth that lies beyond what can be seen at first glance. In their pursuit of higher wisdom, those born under life path number 7 feel called to withdraw from daily life and engage in deep thinking, analysis, and research. Though they can be secretive, they're also peaceful and affectionate, with incredible intuition and intellectual capacity. 7 can be a lonely number, for it's only in solitude that the subconscious realms – and the divine truths that lie hidden within them – can be accessed.
7 intentions to set for 2023, based on numerology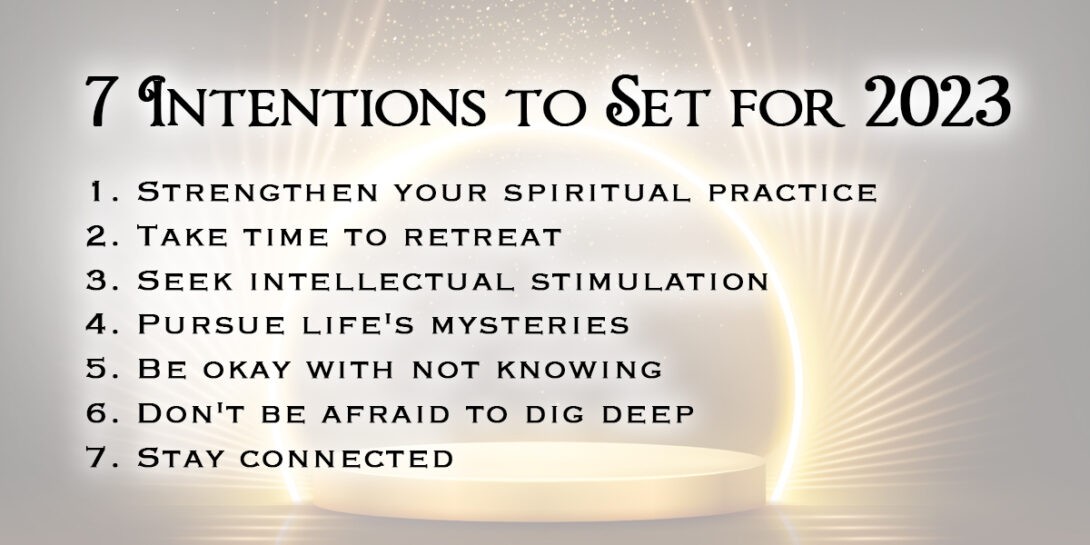 1. Strengthen your spiritual practice
Because the number 7 represents ascension and awareness, 2023 will be a powerful time to develop your spiritual practice. Devote yourself to your magical rituals – make meditation, journaling, and other forms of rest and reflection part of your daily routine. This is also a great time to reflect upon and deepen your spiritual beliefs. What brings you meaning – what is your purpose? Find it, and devote yourself to it.
2. Take time to retreat
In the age of social media, it's tempting to live your life around the intention of being seen. But what would life look like if you lived for you – and not for the approval of others? Try resisting the pressure to constantly engage with the outside world and spend some quality time with yourself. Find joy in your own company! Tending to your inner landscape is one of the best things you can do at this time.
3. Seek intellectual stimulation
When was the last time you learned something new? If you've been in a rut, try giving your brain some TLC! Learn a new language, pick up a new book, or do some research on a topic that you've always wanted to learn more about. Remember that learning doesn't have to happen in school – we're all students of life.
4. Pursue life's mysteries
What evokes curiosity within you? What piques your interest and gets your heart racing? Whether it's music, art, or travel, pursue the things that spark those feelings of mystery and wonder for you. Whenever you get bored with daily life, remember that the universe is an endless maze of mysteries – each of which is waiting to be explored and unraveled.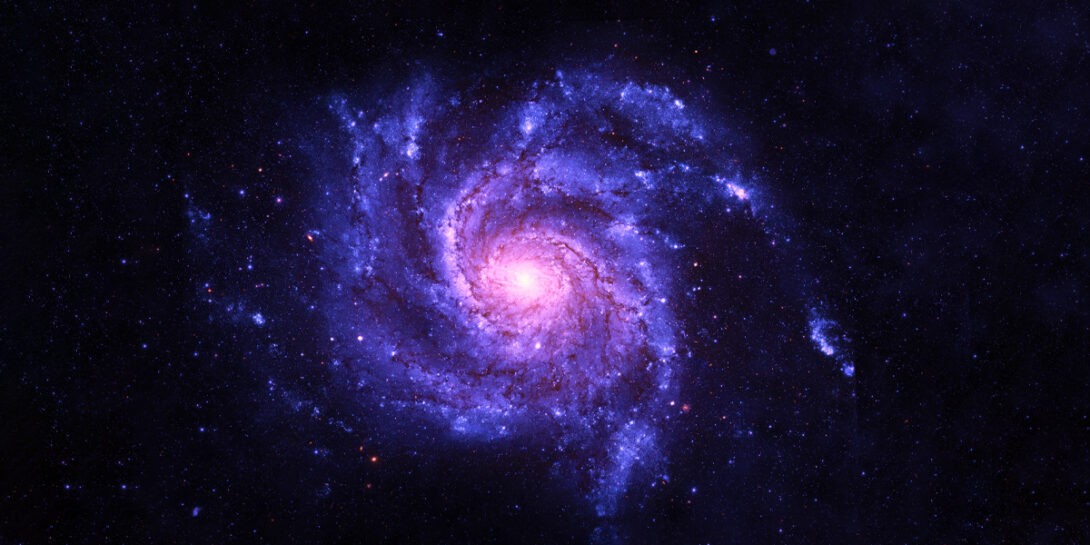 5. Be okay with not knowing
On your quest for higher truth, it's important to keep in mind that there are some things we'll just never fully understand. Part of becoming more spiritually aware is accepting that there will always be things just beyond our reach. Embrace uncertainty – find peace in not knowing.
6. Don't be afraid to dig deep
What lies beyond the surface? This year, make the intention to look past what can be seen at first glance. Now is a powerful time to begin a journaling or meditation practice, start going to therapy, or connect with friends on deeper and more intimate levels. Don't be afraid to explore the depths.
7. Stay connected
Though a 7 year is all about retreat and solitude, don't forget to stay connected to your loved ones. Take time to reach out and show the people in your life that you care. Know that even as you walk your unique spiritual path, you're never alone – and we're all on the quest for spiritual wisdom together.
In closing
I'm wishing each and every one of you a beautiful and transformative year ahead. May 2023 bring you all the love, abundance, healing, and joy that you deserve. And so it is.
Are you ready to breathe magic into your life? It's time to unlock your power and your possibility. Join my Living Magic program to bring magic to your everyday life. Each month, we'll embark on a journey of experiential sessions that cover ways to practice everyday magic, including crystal wisdom and healing, astrology, and sound healing.
Do you love harnessing the energy of the Moon in all her phases? Join my Full Moon Ritualists community on Facebook where we share educational tidbits on working with moon energy, learn about astrology, and engage in lively, wild conversations with other like-minded people.
Are you curious about the medicine of gemstones and crystals? Join my Gem Haven community on Facebook where we share tips and tools for harnessing the magic of gemstones and crystals, educate you on the properties of the most popular stones available on the planet today, and engage in lively, wild conversations with other like-minded people.
Are you a perfume lover like I am? Do you know the healing magic of the oils that are used to make all of our perfumes? Join my Perfumery community on Facebook where you can learn about the properties of certain essences, how to work with certain blends to manifest your intentions, and engage in lively, wild conversations with like-minded people.
I absolutely love and encourage all magical feedback from my readers! However, I do not regularly moderate comments on the Sage Goddess blogs. So if you have a specific question or query that you'd like us to answer, please contact us via our Facebook page.