Welcome to the latest edition of The Weekly Sage, an outward and inward look at the week to come. So many of us use Tarot, astrology, and contemplative journaling to support ourselves and each other. We hope this little weekly blog will inspire all of us to think, feel, and transform in bigger ways together. May it unite us by collectively magnifying our personal intentions into a potent source of positive energy, that will spread into our communities and beyond.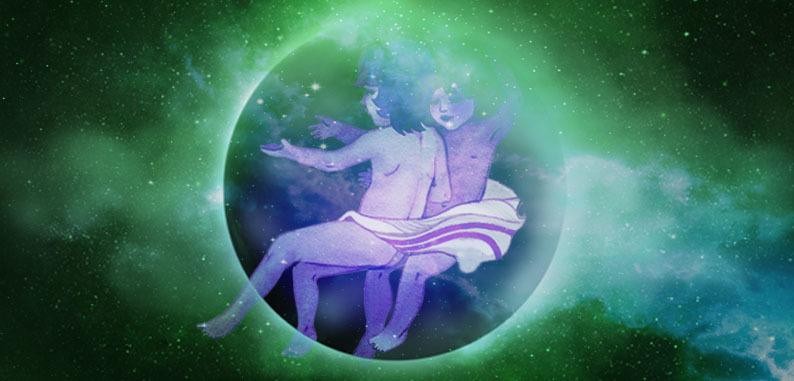 Astrology
On June 12, Mercury enters Cancer, moving our minds into the realm of feelings and emotions. Use this energy to nurture yourself and others with healing and caring words. Remember that we all have needs and that our inner child is ever-present. Mercury in Cancer is emotional thinking – remember that feelings are not always fact and give yourself and others room to flow through moods without taking it too personally.
Under the Gemini New Moon on June 13, set your intentions to use your mind in new ways, to learn, to communicate more effectively, and to shift your perspective. Be willing to see both sides of any situation. Give yourself and others space to check things out for themselves. Imagine what information might become available if you create more space in your mind? Gemini curiosity is like a child opening a present. Allow the element of surprise to enter your life. It's absolutely fantastic to not know. When you don't force yourself to have an immediate answer, you create room for the moment and Truth to reveal itself. Click here to join us for our online Gemini New Moon Ceremony.
When Venus enters Leo on June 13, expect to want more love and appreciation in your relationships. And Leo wants this love to be noticeable! If you have been feeling unseen, this energy will viscerally remind you that you need to shine. Venus represents how we love; the art of love. In Leo, Venus is radiating with energy and her full heart is in it! Leo loves to put on a show, so consider dressing up in ways that make you feel beautiful and show off your own version of the love goddess. Remember to play, in the bedroom and out.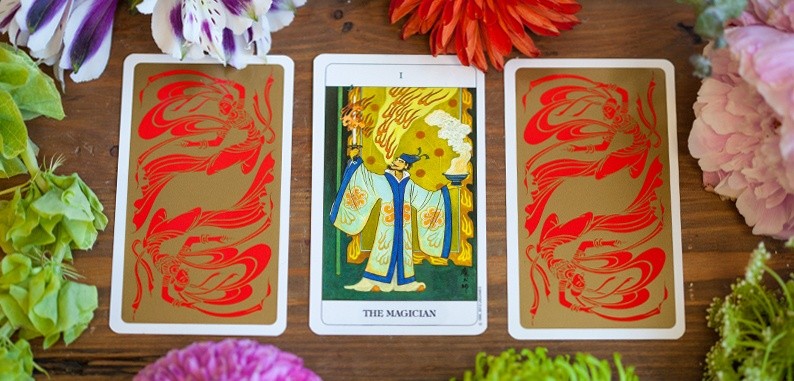 Weekly Tarot
As we journey through A World of Magic this year, we are choosing a variety of Tarot and oracle decks for The Weekly Sage, as they correspond with the civilizations we explore. This edition, we are using The Chinese Tarot Deck by Jui Guoliang to embrace the magic of ancient China.
The Magician Tarot card comes forward today, for all of us. The Magician is, in a sense, the polar opposite of The Fool. The Magician represents power, skill, communication, and the utilization of tools. The Fool has nothing but his adventurous spirit, whereas The Magician has many tools before him to aid his pursuits. He is shown standing at a table laden with treasures. He raises in his right hand a wand, while his left hand points towards the Earth. This famous posture can be interpreted in many ways but symbolizes the gift The Magician possesses as a channel between Heaven and Earth. The first lesson The Fool learns on his journey is how to use the tools he will encounter along the way. When The Magician appears in a reading, it invites us to explore what it means to apply this lesson to our own lives; how to use the sacred tools we are offered but may be unsure how to use. You hold the wand! We truly do create our own magic.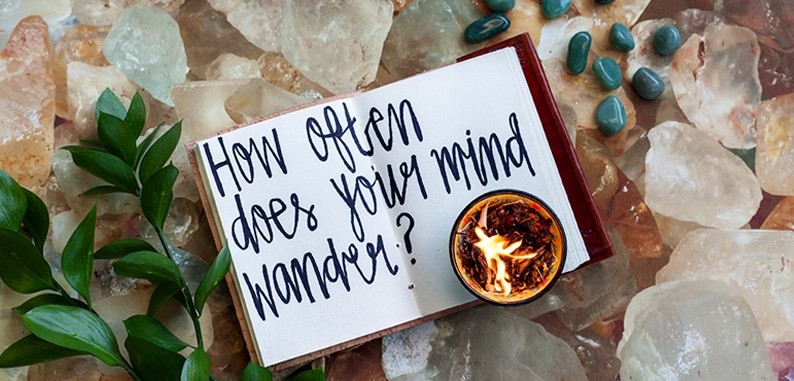 Weekly Journal
How often does your mind wander? In meditation, especially when you're new to it, it's normal for your brain to shut down or wander. In fact, that is the main reason why people give up so easily. This is because the mind tries to escape the matters that may scare us. It's a sort of shield tactic. So our mind distracts us from diving into its hidden depths – whether it forces us to fall asleep during meditation, or sends us on a detour. Do you let your mind wander while you're in the company of loved ones? Or while at work? Does your mind wander in your day-to-day life? And when it does, where does it go? Do you go to a happier place, escaping the moment? Does it go to a dark place filled with fear and obsessive thinking? If wandering is escaping from your current situation, ask yourself why? What haven't you dealt with? Why are you trying to run away from the situation? Is it just because you are tired, or is there a hidden meaning behind it all? Are you brave enough to find out? If you let your mind wander more often than it should, it's time to really dive deep. Get to the root of why, and try… again and again. It is also important to mention that meditation does not have to involve sitting in one place for an extended period of time, with your eyes closed. It could be any daily activity that allows you to get in touch with your inner voice. If it helps, have a meditation buddy! Are you ready?


Big Question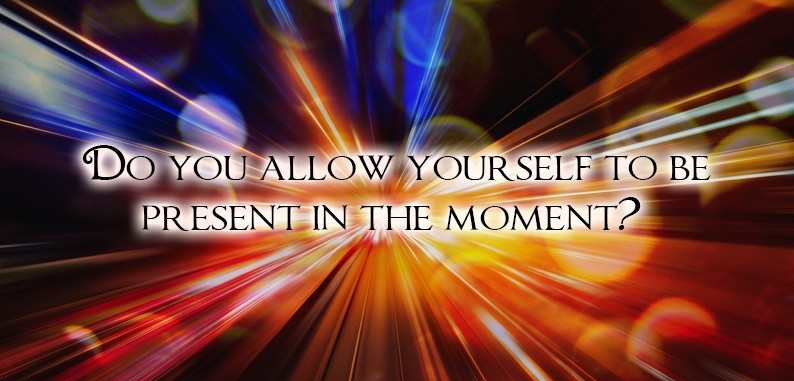 Curious about the spirituality and ritual practices of ancient civilizations? Join my Magical Sabbatical course, and see how you can weave their ancient traditions with your own spiritual practices.
Do you love harnessing the energy of the moon in all her phases? Join my Full Moon Ritualists community on Facebook where we share educational tidbits on working with moon energy, learn about astrology, and engage in lively, wild conversations with other like-minded tribe members.
I absolutely love and encourage all magical feedback from my readers, my loves! However, I do not regularly moderate comments on the Sage Goddess blogs. So if you have a specific question or query that you'd like us to answer, please contact us via our Facebook page.