It's time for SG Crystal Bingo! ✨
I hope you're ready to have fun because this is NOT your average bingo! Our SG Crystal Bingo is completely free to join and packed with chances to win gorgeous crystals and magical prizes. Get ready to WIN!
Want to play? Mark your calendar for September 27 at 5pm PT and learn how to participate below!
Let me walk you through how to join!
Step 1: Get your BINGO Cards
Add this free listing to your cart and checkout. Once you checkout, you'll receive an email order confirmation with a link to download your 4 free BINGO cards from the website, MyFreeBingoCards.com. Just follow the prompts! Click here to find the free listing.

If you're new, make sure to create a Sage Goddess account instead of checking out as a guest. You'll need one so we know where to send your prizes after the event!

Be sure to print out at least 4 copies of your cards. We're playing multiple rounds and with the same cards. If you don't have a printer, save the pdf of the cards to your phone, computer or device.
This is where you're going to get the most up-to-date information and where you'll be able to ask any questions. To do so, just follow the link above and click the "Going" button in the top menu. If you don't have a Facebook account, don't worry you'll still be able to join!
Step 3: Create a YouTube account
You'll need to have a YouTube account to join us live and participate in the chat. If you already have an account, skip to Step 4!

To create a YouTube account, go to YouTube.com and click "Sign In." From this menu, to create an account, click "More Options" and then "Create Account."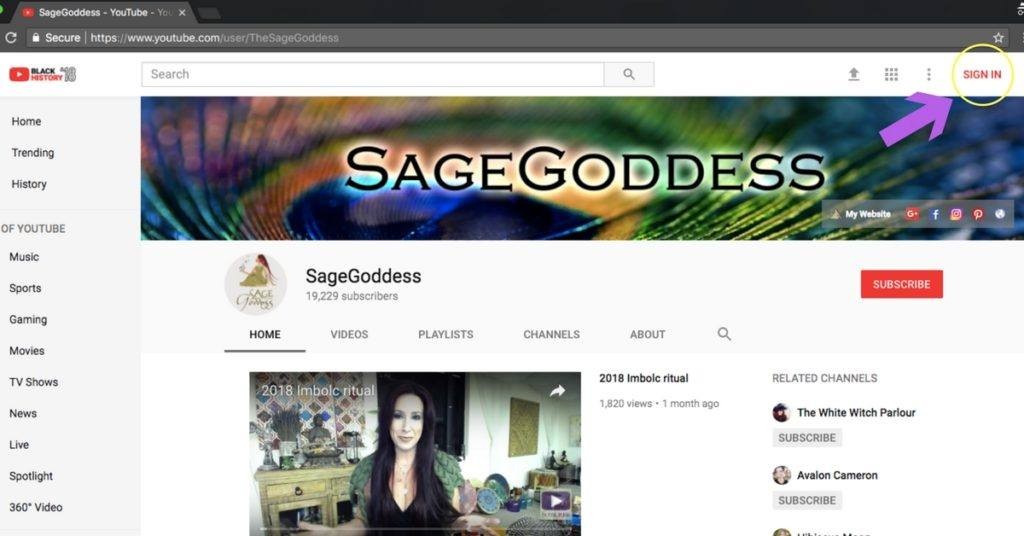 Step 4: Add your YouTube display name to your SG Account
This is very important because it's how we'll link your name on YouTube to your SG Account and send you your prizes! Without it we might not know who you are and that would be a bummer.

It's important! Here's how to do it:
Visit the "My Account" tab.
Click on "Account Details"
Add your YouTube account name to the designated area.
Click "Save Changes"
Step 5: Join the fun
On the day of the event, we will post a link to our YouTube video in the event page. This link will be pinned to the top of the event page under the "Discussion" tab. If you don't have Facebook, just subscribe to our YouTube channel and you'll see the video on our profile when we go live!

On your desktop, the chat box is located to the right of the video screen. You must be signed into your YouTube account to participate.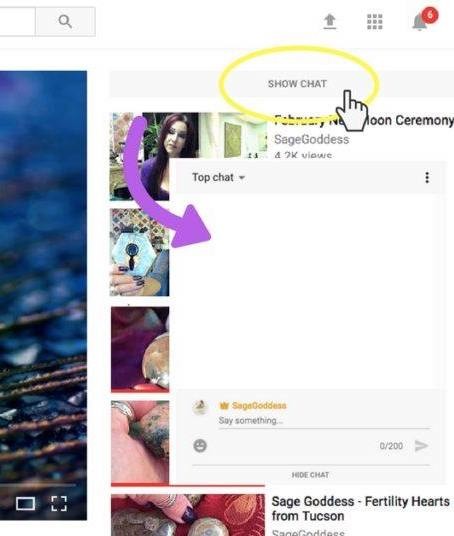 On your mobile device, there will be an arrow with the words "Top chat" at the bottom of your screen. Click this tab and the live chat will appear. You must be signed into YouTube to comment.
That was a mouthful, but I promise it's easy! If you have ANY questions, just ask them in the event page under the "Discussion" tab. My team will be checking in to help you!

I'm so excited to hang out with you! BYO drinks and let's get this party started.

Cheers,