Get ready!
You know how much we love the Tucson Gem Show, and just because we can't be there in person this February…
From Feb 1- 7, we're bringing the Tucson Gem Show direct to YOU, online!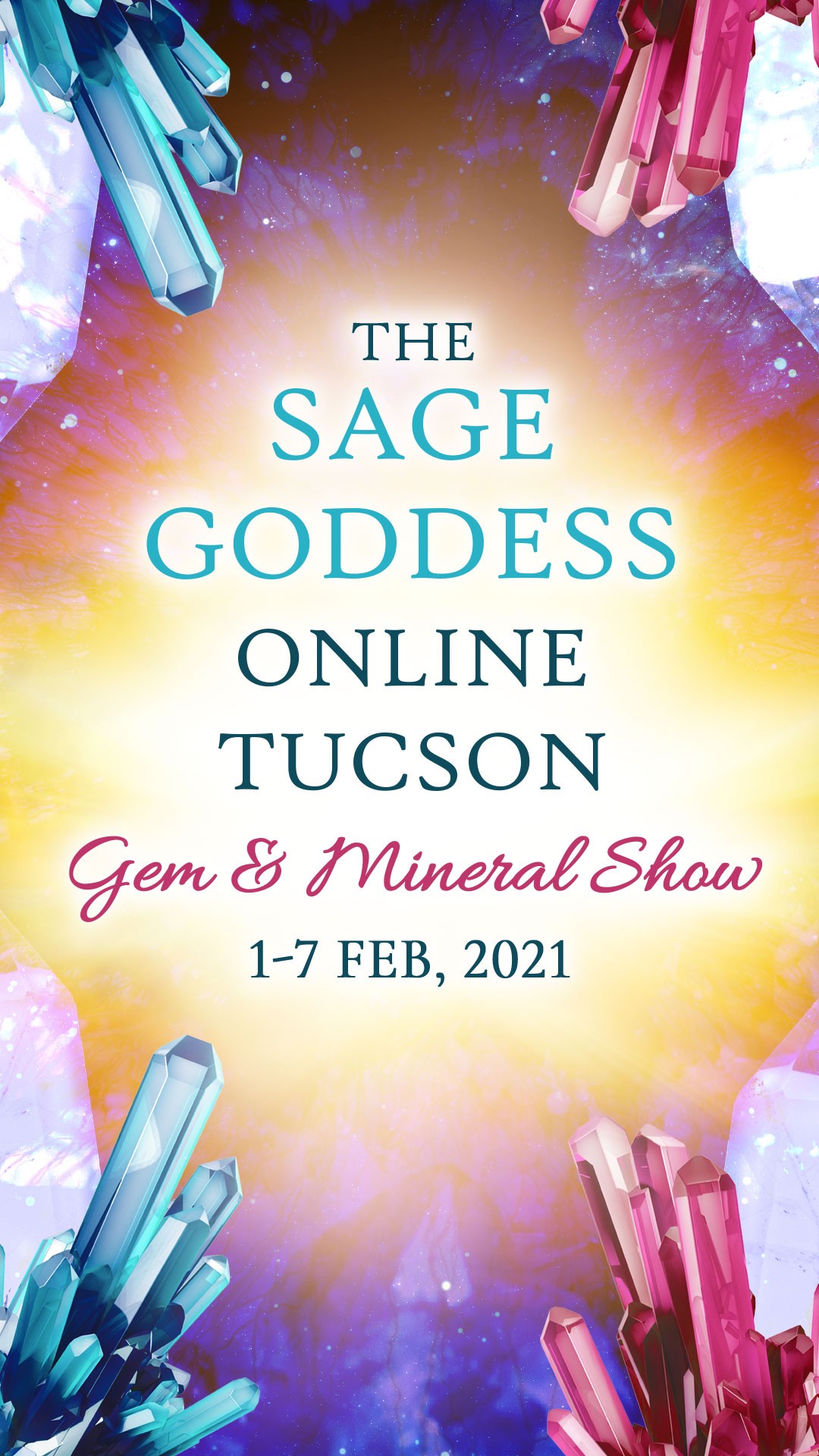 In 2021 Sage Goddess is hosting the first-ever SG Online Tucson Gem & Mineral Show. The entire show will be completely online, and we've partnered with dozens of our gem sources to host a week of online sales and interviews for you, our community of gem lovers.
We're bringing stones and jewelry from all corners of the world, including Africa, Madagascar, Brazil, Peru, China, India, Australia… and more!
The regular "in-person" Tucson Gem Show may be canceled, but our online show means that the crystal magic will continue. And it's going to be better than ever! There'll be crystal licking, inappropriate comments, signature cocktails, eccentric gem show characters, photobombing, and all sorts of other chaos and mayhem!
And of course, we're bringing you the rarest and juiciest crystals!
We have ordered special items from around the world just for this show. Just for you. RSVP here to receive all the show updates and developments AS THEY HAPPEN!

From Feb 1- 7, we'll also be launching brand new products and rare offerings from Tucson vendors! Mark your calendars for the most exciting week in the 2021 gem and mineral world. We can't wait to share it with you.