Description
This is a restricted listing for 2019 Sage Goddess Soul Shift and Magical Sabbatical Members only. To sign up, click here!
With this special offering, you are subscribing to the Sage Goddess Soul Shift Monthly Mini Mesa Kit, so that your tools will be automatically sent to you each month. Billing will occur on the 15th of every month. We will ship your tools for you to receive in time for class.
Note: In order to get your June Mini Mesa, you MUST subscribe to the Monthly Mini Mesa before midnight on May 14. If you do not subscribe before this deadline, you will not receive June tools and will need to wait for the July tools. 
Once you have subscribed to your mini mesa, you will be automatically billed on the 15th of every month. Please be aware that the bill date is not the ship date. Due to the high volume of orders, we ship in batches to be delivered in time for the first class the following month.
The Sage Goddess Soul Shift Program is a year-long experience designed to accelerate spiritual transformation, activate personal potential, and improve energetic flow for physical, mental, emotional, and spiritual wellness. The work we do here will teach you not only how to protect, ground, and clear your own energy field, it will teach you how to transform and use stored energy as fuel. And much like plants absorb carbon dioxide and transform it to life-giving oxygen, so too will you be able to take what is challenging you in your life and transform it into usable light. In true magic, nothing is wasted. What is not in usable form today must be transformed and then consumed in a new way. Most programs teach only how to clear and move energy, but not how to shift, transform, and use low vibrations as fuel for your development. That is what makes the Soul Shift program unique. After this course, you will not wish to avoid or suppress any experiences in your life anymore. The Soul Shift program will teach you more than a dozen techniques to transform energies in your life.
Mini Mesa tools accompany our Sage Goddess Soul Shift program. If you would like to join us, click here!
THE MINI MESA – A SUPPLEMENTARY SAGE GODDESS SOUL SHIFT TOOLKIT
A mesa in the shamanic tradition is the word used to describe the shaman's traveling altar and the tools he or she uses to connect with the natural world as bridges between levels of consciousness. The mesa itself represents a magic carpet of sorts, a gathering place of energies that can shift consciousness into altered states of deeper awareness simply by being in their presence. The tools contained in your monthly mesa are deeply sacred and should be treated with care; every 30 days you will work with a new persona mobile altar complete with cloth or manta, tools, and a parchment 'agreement' about the intention behind the creation of each set.
Each month a new Mini Monthly Mesa of sacred tools to support our work will be available for purchase. The Monthly Mini Mesa Subscription is a limited option for those who do not wish to subscribe to the deluxe Monthly Mesa or want to add additional tools to their deluxe kit. The tools in the Monthly Mini Mesa Kits can be used separately or in conjunction with the deluxe Monthly Mesa Kits which include a grid designed with a space to hold the Mini Mesa tools. To sign up for the deluxe Monthly Mesa Subscription, click here.
About June 2019 Sage Goddess Soul Shift: Saraswati Mini Mesa Kit 
June finds us dancing in an abundant garden full of flowers and fruits of intense winter labor and springtime growth. In the north, we're about to turn the great wheel toward summer, the season of creativity. Saraswati is our guide for June, goddess of the dawn who inspires all creation with light, knowledge, wisdom, music, and the arts. This month we'll journey together to celebrate our creativity and how life seeks to be born through us. This Saraswati Mini Mesa Kit will help you call upon her energy. This offering will come with the following:
– One (1) sunstone generator engraved with this month's theme: Creativity. Sunstone brings forth the magic of warmth, enthusiasm, and awakening. When a choice needs to be made, sunstone offers clarity and the ability to act in concert with a larger purpose. It helps dissolve any feelings of unworthiness and inspires you to move forward with conviction and self-discipline. Sunstone energizes the Sacral and Solar Plexus Chakras, stimulating the qualities of leadership, will, creativity, and sexuality.
– One (1) birch wooden disk. The birch tree is one of the first plants to sprout leaves in the spring, making it a long-time symbol of renewal, fertility, and new beginnings. Birch also carries properties of strength, beauty, and psychic protection. This wooden disk can be used to charge your crystals and additional tools like herbs, candles, and oils. It can even be used to hold your jewelry or to set your keys upon. Allow this wooden disk to anchor the energy of your intentions as you move through the sacred work of June.

Take a look at our past kits!
January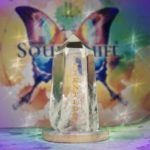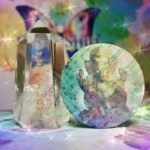 February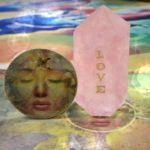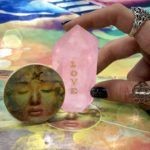 March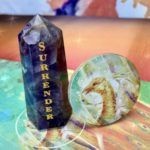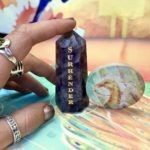 April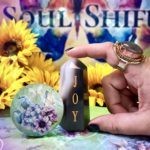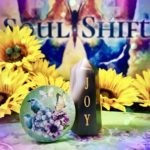 May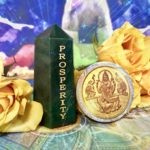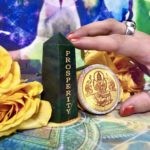 *Unfortunately, because we have already discounted kits for subscribers, no other discounts or sale codes can be applied.
If you order a subscription on:
12/15 – You will receive the January Mesa
12/16 – 1/14 – You will receive the February Mesa
1/15 – 2/14 – You will receive the March Mesa
2/15 – 3/14 – You will receive the April Mesa
3/15 – 4/14 – You will receive the May Mesa
4/15 – 5/14 – You will receive the June Mesa
5/15 – 6/14 – You will receive the July Mesa
6/15 – 7/14 – You will receive the August Mesa
7/15 – 8/14 – You will receive the September Mesa
8/15 – 9/14 – You will receive the October Mesa
9/15 – 10/14 – You will receive the November Mesa
10/15 – 11/14 – You will receive the December Mesa
This listing is for a monthly subscription to the Sage Goddess Soul Shift Mini Mesa Kit. Each kit will arrive lovingly parceled along with a single leaf of white sage and a card describing the properties of the stone.
Blessings,
Athena
~*~ ~*~ ~*~ ~*~ ~*~ ~*~ ~*~ ~*~ ~*~ ~*~ ~*~ ~*~ ~*~ ~*~~*~ ~*~ ~*~ ~*~ ~*~ ~*~ ~*~
Charge your tools with orgone energy on my custom Orgonite Charging Plate.
Anoint your crystals and gemstone jewelry with my SG Anointing Blend.
Want to learn more about gems, minerals, and crystal healing? Join our private Facebook group at www.facebook.com/groups/GemHaven
Want to learn more about perfume and aromatherapy? Join our private Facebook group at www.facebook.com/groups/SGPerfumery