Sage Goddess offers the world's most popular online metaphysical courses, and my 2020 programs are finally here! Do you love crystals and want to know how to work with them? Have you dreamed of creating a career as a crystal healer? Do you want to learn how to work with crystals to balance, heal, shift, and manifest energy? My brand new Crystal Masters online program is here to help you uncover ALL of my crystal healing techniques, including how to work with your stones for wellness, and at a fraction of the cost of other online programs.
We create a new set of crystal healing tools each month that will be available for purchase. This set contains some of the most important crystals, stones and gems we'll work with during the monthly Crystal Masters class. These tools vary from month to month, are custom designed for Sage Goddess, and align with the month's theme.
Once you have subscribed to your tools, you will be automatically billed on the 15th of every month. Please be aware that the bill date is not the ship date. Due to the high volume of orders, we ship in batches to be delivered in time for the first class the following month.
These tools accompany our Sage Goddess Crystal Masters program. If you would like to join us, click here!
HOW CLASS TOOL SUBSCRIPTIONS ARE BILLED
When you sign up for either the Soul Shift or Crystal Masters tool subscription, you are billed for your first kit immediately. Your subscription will then auto-renew on the 15th of every month. If you start your subscription before the 15th of a given month, you will skip the first payment because your immediate payment upon subscribing has already covered this amount.
You must start your subscription by the 14th of a given month to receive the following month's tools. 
If the tools are showing Out Of Stock, please join the waitlist by clicking the button above. You will be alerted via email as as soon as the tools become available. Please note: Joining the waitlist DOES NOT mean that you are subscribed, only that you will be emailed once additional tools become available. You must then return to this page to subscribe.
You will be charged for your first set of class tools as soon as you subscribe, and on the 15th of every month moving forward. 
The deeper magic of the Crystal Masters Tools
About December 2020 Sage Goddess Soul Shift Crystal Masters Tools
In our greater Soul Shift program, "Celebrating divine unity" is the guiding theme of December's magical work, and it's the force that guides all that we move into this next month. In December, we'll explore and understand the planetary evolution process, how to close circles and release energy, the importance of sealing space and letting go with grace, and the role of priestesses in death and transformation ceremonies. Our symbol for December is "Closing," and our guides are "Isis and Osiris." Isis is a powerful queen and ancient goddess of Egypt. She is the mother of Horus, patron of magic, leader of women, symbol of divine motherhood and matrimony. Her magic is of memory and remembrance. She holds the direction of east and the element of wind, and as such creates movement across time boundaries. She is past, present, and future. Osiris is the father of Horus, god of the afterlife, ruler over death, and master of renewal. The bringer of wise discernment, Osiris can illuminate the secrets of resurrection and regeneration deep within us. Work with Isis and Osiris to summon your own ancient abilities and recognize the depth of your feminine power as well as the expanse of your masculine energy.
You will receive the following:
One (1) Healing Mala (about 20"). This gorgeous mala features green and white jasper beads and a dark green tassel. I'm excited to offer you a tool that's worth more than your subscription.
White jasper is uplifting and brings hope for new beginnings, especially after loss. It's also protective and balancing. White jasper stabilizes the physical and emotional bodies, promotes well-being, and is healing and purifying. Green jasper is a Heart Chakra stone that carries the energy of a natural healer, nurturing the sensitive aspects of the self. Working with this gem brings you a sense of nourishment and safety.
Traditionally, a mala is a strand of 108 beads used in meditation and prayer. Mala means "garland" in Sanskrit, and the 108 beads are spiritually significant in India. 108 represents the whole of the universe, according to Vedic cosmology. There are 108 letters used in the Sanskrit alphabet, 108 sacred texts of the Upanishads, 108 holy sites in India, and many more correspondences. Malas are beautiful tools to work with for deeper contemplation and focus and even to wear as sacred adornments. Wearing or holding one will bring about higher consciousness and balance, as well as an awakening of the spiritual body.
This listing is for a monthly subscription to the Sage Goddess Soul Shift Crystal Masters Tools. Each kit will arrive lovingly parceled along with a single leaf of white sage and cards describing the properties of the stones.
Blessings,
Athena
~*~ ~*~ ~*~ ~*~ ~*~ ~*~ ~*~ ~*~ ~*~ ~*~ ~*~ ~*~ ~*~ ~*~~*~ ~*~ ~*~ ~*~ ~*~ ~*~ ~*~
Charge your tools with orgone energy on my custom Orgonite Charging Plate.
Anoint your crystals and gemstone jewelry with my SG Anointing Blend.
Want to learn more about gems, minerals, and crystal healing? Join our private Facebook group at www.facebook.com/groups/GemHaven
Want to learn more about perfume and aromatherapy? Join our private Facebook group at www.facebook.com/groups/SGPerfumery
Take a look at our previous offerings
February Tools: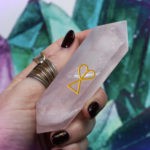 March Tools: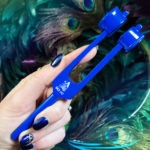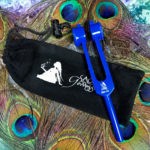 April Tools: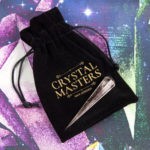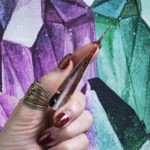 May Tools: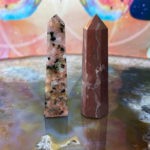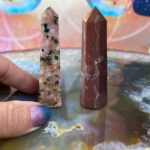 June Tools: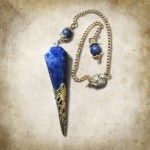 July Tools: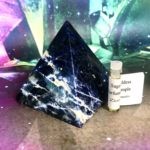 August Tools: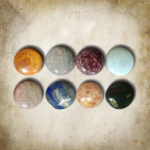 September Tools: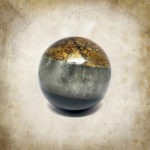 October Tools: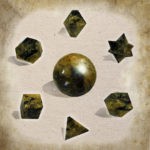 November Tools: