Sage Goddess offers the world's most popular online metaphysical courses, and my 2021 programs are finally here! Do you love crystals and want to know how to work with them? Have you dreamed of creating a career as a crystal healer? Do you want to learn how to work with crystals to balance, heal, shift, and manifest energy? Crystal Masters has brand new content for 2021! This online program is here to help you uncover ALL of my crystal healing techniques, including how to work with your stones for wellness, and at a fraction of the cost of other online programs.
We create a new set of crystal healing tools each month that will be available for purchase. This set contains some of the most important crystals, stones, and gems we'll work with during the monthly Crystal Masters class. These tools vary from month to month, are custom designed for Sage Goddess, and align with the month's theme.
Once you have subscribed to your tools, you will be automatically billed on the 15th of every month. Please be aware that the bill date is not the ship date. Due to the high volume of orders, we ship in batches to be delivered in time for the first class the following month.
These tools accompany our Sage Goddess Crystal Masters program. If you would like to join us, click here!
HOW CLASS TOOL SUBSCRIPTIONS ARE BILLED
When you sign up for either the Soul Shift or Crystal Masters tool subscription, you are billed for your first kit immediately. Your subscription will then auto-renew on the 15th of every month. If you start your subscription before the 15th of a given month, you will skip the first payment because your immediate payment upon subscribing has already covered this amount.
You must start your subscription by the 14th of a given month to receive the following month's tools. 
If the tools are showing Out Of Stock, please join the waitlist by clicking the button above. You will be alerted via email as as soon as the tools become available. Please note: Joining the waitlist DOES NOT mean that you are subscribed, only that you will be emailed once additional tools become available. You must then return to this page to subscribe.
You will be charged for your first set of class tools as soon as you subscribe, and on the 15th of every month moving forward. 
About October 2021 Sage Goddess Soul Shift Crystal Masters Tools
In our greater Soul Shift Alchemize program, we're continuing our exploration of the fifth alchemical phase, "fermentation." To the ancients, this phase of alchemy was a miracle. Through fermentation, they could create incredible libations and mind-altering substances from basic ingredients like grain or grapes. At some point in the fermentation process, what is dead seems almost to come to life again – bubbling as gasses emerge and are transformed. Our own lives mirror the magic of fermentation, revealing that there are some things that only time can transform. Every day, without effort, you're becoming a new and improved you. Sometimes, all you must do is make space for the process to happen.
In Crystal Masters, we'll be channeling our ancestors and calling in their guidance, wisdom, and magic. Our tools include a pink petrified wood and clear quartz perfume bottle bracelet, a pipette for filling your bottle bracelet, and my brand-new Lineage Perfume – a sacred blend of balsam fir, rose, amber, and rue kewra. Together, we'll work with these tools to create one powerful talisman of ancestral connection.
You will receive the following:
One (1) pink petrified wood bead and clear quartz perfume bottle bracelet (about 7", beads about 8mm). Pink petrified wood is a powerful gem for connecting with your ancestors and the Earth. Petrified wood activates the Earth Star Chakra, connecting you with Gaia's deepest wisdom and the earth spirits – like faeries and gem and mineral beings. It's also grounding, protective, and helps with past-life recall. In its pink variety, this stone also activates the Heart Chakra for love, kindness, and compassion. Clear quartz is the most pervasive crystal in the gem world and has three major properties: Amplification, programmability, and magnification. It can be used to boost the energies of other stones and will amplify your intention to connect with your ancestors.
One (1) pipette, for filling your pink petrified wood bead and clear quartz perfume bottle bracelet.
One (1) ⅓ dram of Lineage Perfume, a brand-new blend I made exclusively for this class. This perfume is a powerful blend of balsam fir, rose, amber, and rue kewra. Balsam fir is detoxifying, healing, and stress-relieving. This oil brings grounding, purification, strength, and joy. Rose has one of the highest vibrational frequencies of all plants. It encourages soul connection and opens channels of receptivity – perfect for opening up to the loving guidance of your ancestors. Amber is a fire oil associated with the Sun. Its aroma is cleansing, earthy, grounding, healing, and purifying. This oil brings balance, harmony, and inspiration to the soul. It connects you with your inner force of will, helping you feel more secure and emboldened. Rue kewra opens the spirit to divine wisdom, bridges the heart and mind, and invites inspiration and creativity. Using your pipette, fill your bracelet with my Lineage Perfume to infuse it with ancestral wisdom and magic.
This listing is for a monthly subscription to the Sage Goddess Soul Shift Crystal Masters Tools. Each kit will arrive lovingly parceled along with a single leaf of white sage and a letter describing the properties of the stones.
Gem Blessings,
Athena
~*~ ~*~ ~*~ ~*~ ~*~ ~*~ ~*~ ~*~ ~*~ ~*~ ~*~ ~*~ ~*~ ~*~~*~ ~*~ ~*~ ~*~ ~*~ ~*~ 
Charge your tools with orgone energy on my custom Orgonite Charging Plate.
Anoint your crystals and gemstone jewelry with my SG Anointing Blend.
Want to learn more about gems, minerals, and crystal healing? Join our private Facebook group at www.facebook.com/groups/GemHaven
Want to learn more about perfume and aromatherapy? Join our private Facebook group at www.facebook.com/groups/SGPerfumery
Take a look at some of our previous offerings
January 2021 Tools: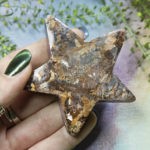 February 2021 Tools: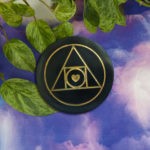 March 2021 Tools: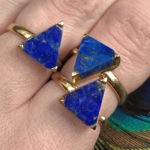 April 2021 Tools: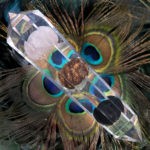 May 2021 Tools: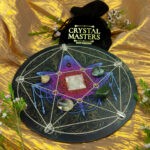 June 2021 Tools: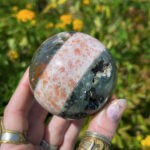 July 2021 Tools: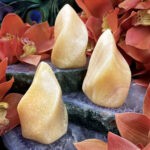 August 2021 Tools: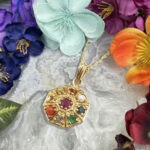 September 2021 Tools: