Description
This is a restricted listing for 2019 Sage Goddess Soul Shift and Magical Sabbatical Members only. To sign up, click here!
With this special offering, you are subscribing to the deluxe Sage Goddess Soul Shift Monthly Mesa Kit, so that your tools will be automatically sent to you each month. Billing will occur on the 15th of every month. We will ship your tools for you to receive in time for class.
Note: In order to get your December Full Mesa, you MUST subscribe to the Monthly Mesa before midnight on November 14. If you do not subscribe before this deadline, you will not receive November tools and will need to wait for the December kit.

Once you have subscribed to your mesa, you will be automatically billed on the 15th of every month. Please be aware that the bill date is not the ship date. Due to the high volume of orders, we ship in batches to be delivered in time for the first class the following month.
The Sage Goddess Soul Shift Program is a year-long experience designed to accelerate spiritual transformation, activate personal potential, and improve energetic flow for physical, mental, emotional, and spiritual wellness. The work we do here will teach you not only how to protect, ground, and clear your own energy field, it will teach you how to transform and use stored energy as fuel. And much like plants absorb carbon dioxide and transform it to life-giving oxygen, so too will you be able to take what is challenging you in your life and transform it into usable light. In true magic, nothing is wasted. What is not in usable form today must be transformed and then consumed in a new way. Most programs teach only how to clear and move energy, but not how to shift, transform, and use low vibrations as fuel for your development. That is what makes the Sage Goddess Soul Shift program unique. After this course, you will not wish to avoid or suppress any experiences in your life anymore. The Sage Goddess Soul Shift program will teach you more than a dozen techniques to transform energies in your life.
These Mesa tools accompany our Sage Goddess Soul Shift program. If you would like to join us, click here!
THE MONTHLY MESA – OUR SAGE GODDESS SOUL SHIFT TOOLKIT
Each month a new Monthly Mesa of sacred tools to support our work will be available for purchase; the Mesa combines all necessary tools, amulets, medicines, and craft materials you will need for the entire month's sessions. Yes, there is ONE kit for everything!
A mesa in the shamanic tradition is the word used to describe the shaman's traveling altar and the tools he or she uses to connect with the natural world as bridges between levels of consciousness. The mesa itself represents a magic carpet of sorts, a gathering place of energies that can shift consciousness into altered states of deeper awareness simply by being in their presence. The tools contained in your monthly mesa are deeply sacred and should be treated with care; every 30 days you will work with a new persona mobile altar complete with cloth or manta, tools, and a parchment 'agreement' about the intention behind the creation of each set.
About December 2019 Sage Goddess Soul Shift: Buddha Full Mesa Kit
December is our last month of the year, drawing us to reflect and integrate even more fully. Peace is the force that guides healing and Buddha, profound teacher of enlightenment and spiritual liberation, is our guide for December. As the Wheel turns towards Yule and our time of stillness and contemplation, Buddha reminds us that we too can transcend human limitation and suffering – the cycle of samsara that we experience on Earth as physical human beings. He spread his teachings for nearly a half-century before passing on to Parinirvana. His last sermon encouraged his disciples to diligently seek the truth and guide others on their own paths to enlightenment. This month we'll lean into the peaceful and healing energies of Buddha. This Buddha Full Mesa Kit will help you call upon his guidance and encouragement to heal yourself in body, mind, and spirit.
This offering will come with the following:
One (1) lepidolite talisman engraved with Metatron's Cube. The world is made up of a combination of five sacred shapes known as the Platonic Solids, all of which are contained within Metatron's Cube, or the metashape. The five Platonic Solids (tetrahedron, hexahedron, octahedron, dodecahedron, and icosahedron) connect to literally everything in the world. The entire matrix of existence can be traced to these shapes in one form or another, and in Metatron's Cube, the energy of all five are expressed. This magical shape is engraved on lepidolite, a stone of deep peace, emotional balance, comfort, and restful sleep.
One (1) 10 ml glass amber oil dropper bottle to use with your carrier oil and essential oils. These bottles can be used for any future spiritual work as well.
Three (3) drams of pure essential oil: Green tea is one of the most popular health teas on the planet. Green tea essential oil cleanses the body of impurities, helping you vibrate at a higher level while cleansing your auric field. Spiritually rejuvenating, green tea is frequently used by Buddhists to prevent drowsiness during long periods of meditation. Frangipani is one of the six Buddhist flowers used in temples as an offering, symbolic of the impermanence of all things and the transient nature of life. It's associated with beauty, birth, devotion, love, and immortality. Buddhists associate the flower with immortality because the plant can bear flowers even after it's uprooted. Ginger lily represents strength, passion, and limitless prosperity. It's soothing and evokes a peaceful state of mind. Great for meditation, ginger lily has tranquilizing properties.
One (1) 10 ml bottle of calendula carrier oil to be used as the base of your handcrafted perfume. Calendula is a powerful spiritual herb that brings deep healing, activates your innate healing abilities, repairs your aura, and brings protection. It's often used in rituals to inspire optimism, vitality, and positivity, and attracts success in every area of your life. Calendula's protective energy dispels negativity and draws light into your energy field.
Four (4) ounces of herbs: 1 oz calendula. See the calendula carrier oil above for main properties; also, when the petals are spread under a bed or below your pillow, they encourage prophetic dreams and offer protection while sleeping. 1 oz lotus leaf brings prosperity, fertility, and allows the inner being to bloom. Even when its roots are in the dirtiest of waters, the lotus produces the most beautiful flower. 1 oz moringa leaf is purifying and nourishing. It restores life-force and energy on an extraordinarily deep level. 1 oz chrysanthemum resonates with the energy of the Sun and the element of fire. It attracts blessings and is associated with protection when working with the spirit world.
One (1) 6 oz Healing Intention Candle is hand-poured with lavender wax symbolic of the Crown Chakra, and infused with notes of frangipani, green tea, and ginger lily. This candle comes topped with calendula flowers, and an amethyst chip stone, bringing energies of balance, peace, purification, unity, and spiritual evolution.
One (1) oil burner, which can be used to burn both incense and essential oils.
You will also receive one (1) mandala crafting kit. We'll be painting mandalas on selenite pieces of various shapes – allow us to intuitively select the piece meant for you! This kit includes one (1) selenite, one (1) dotting tool, one (1) paintbrush, and assorted crafting rhinestones and acrylic paints.
You will also receive a set of gemstones to create your very own crystal grid. This set will include the following:
One (1) lepidolite generator with 16 facets to be used as the grid centerpiece. Lepidolite brings balance and helps you release stress and nervous energy. Lepidolite is micanized lithium and works with the subtle energies in your auric field to help you clear and release stuck energies, bringing your body's natural chemistry into balance. The number 16 denotes one who seeks wisdom in the attempt to learn enough to both teach and help others. It's also about learning to appreciate both the spiritual and analytical parts of yourself. Gemstone generators raise energy from earth to sky; from your Root to Crown. Low vibrations have a hard time maintaining in high vibration space, which is one of the goals in working with generators. Generators keep the vibration high which promotes joy, health, love, and prosperity.
Two (2) tumbled pink opal. Pink opal is a water element stone that brings depth, perspective, and connection to your feelings. It's an amazing gift to offer others who may not have the ability to connect to their own feelings or to the feelings of others. Pink opal heals the heart and also opens the heart to love. It also brings restful sleep.
Two (2) tumbled seraphinite. Seraphinite is named after the Seraphim, the highest order of angels. They bring protection, angelic connection, healing, peace, calm, and beauty. Seraphinite clears energetic attachments and psychic attacks, as well as raising Kundalini energy and supporting the cultivation of passion and wild woman energy.
Four (4) tumbled blue lace agate. Blue lace agate is a stone of calming and centering. It assists you in choosing wise words with a conviction and clear mind. It also relaxes your mind and helps alleviate restlessness while banishing fears and worries to allow more restful sleep. Blue lace agate invokes divine wisdom and intuition, psychic ability, and the manifestation of all your intentions.
Four (4) clear quartz points to place at the ends of your grid. Clear quartz is the stone of magnification, intensification, and sealing of intentions or spells. It activates the Soul Star Chakra, your gateway to the stars and other dimensions, and can be worked with to amplify your wishes and other magical tools.
Lastly, you'll receive one (1) parchment describing the properties of the gemstones in this set and one (1) manta (about 24×12"). Manta is the traditional word for altar cloth, and we'll also be referring to it as a mesa mat.
Note: Please always burn your candle on a heatproof stable surface, and never leave a burning candle unattended.
Warning: Essential oils are for external use only. Keep out of reach of children. Avoid direct contact with skin. If sensitivity occurs, discontinue use immediately. Consult your doctor before use on children, during pregnancy, while nursing or if using certain medications. May be flammable. The information provided is for educational use only. This product is not intended to diagnose, treat, cure, or prevent disease. This product is intended for aromatherapy use. For all other uses, dilute in carrier oil. Store tightly closed and away from direct sunlight.
Under California law (Proposition 65), we are required to inform you that because this item contains an agricultural product(s), it may also expose you to certain chemicals – natural or otherwise occurring, which are known to the State of California to cause cancer or birth defects or other reproductive harm. For more information go to: www.P65Warnings.ca.gov
Take a look at our past kits!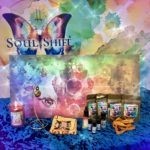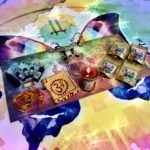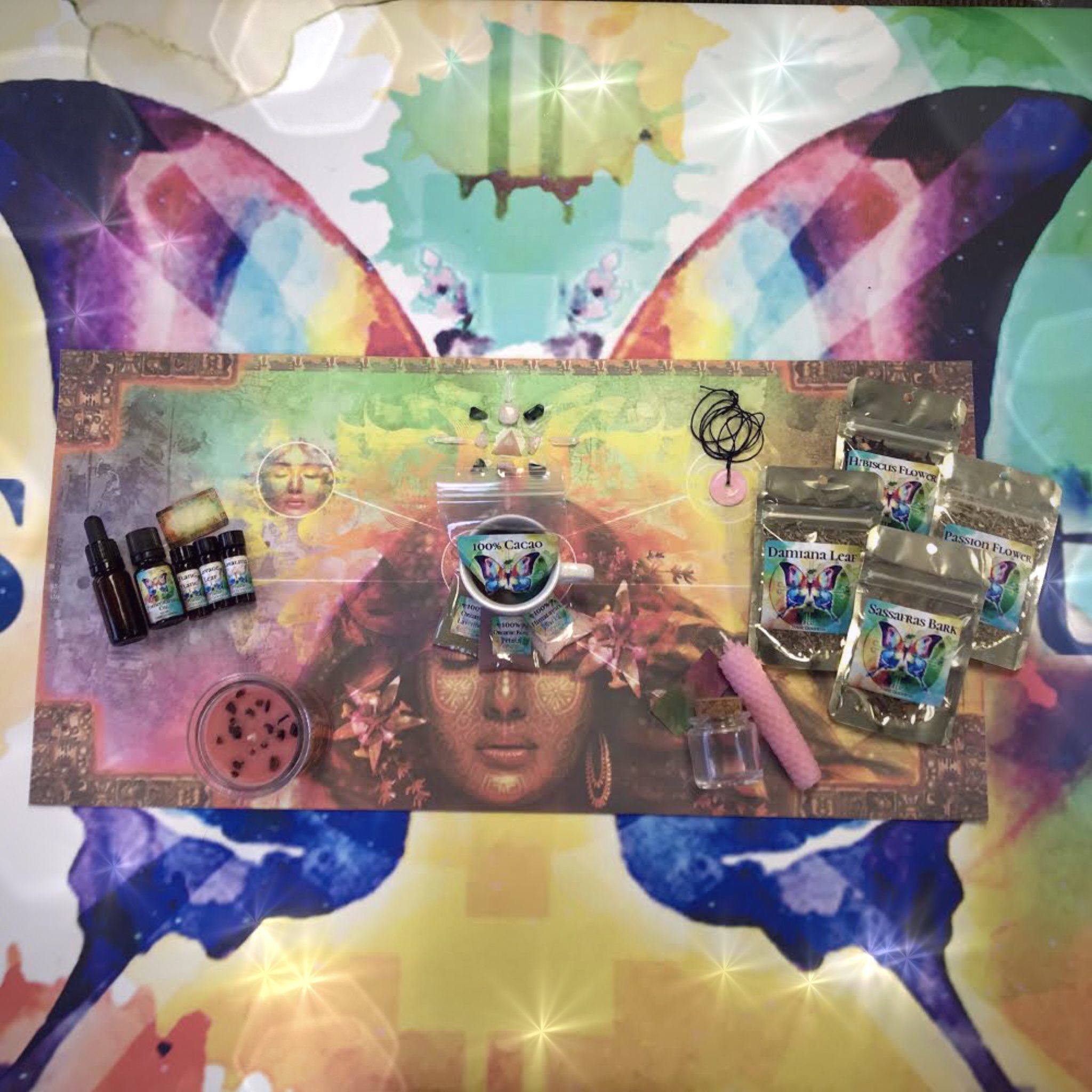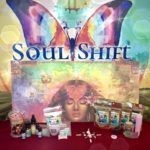 March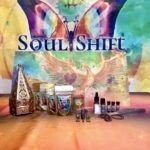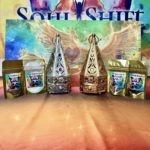 April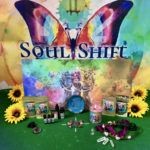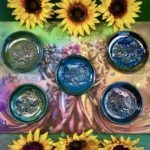 May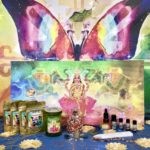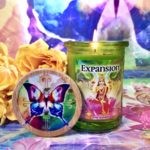 June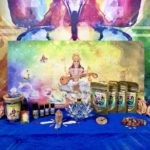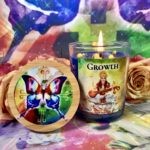 July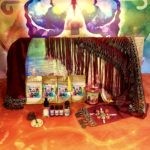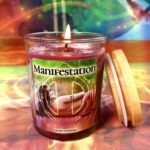 August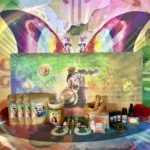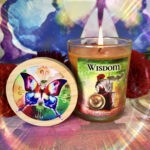 September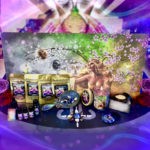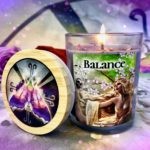 October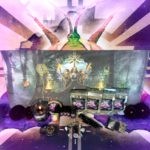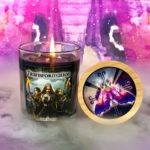 November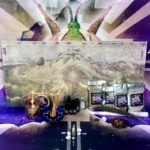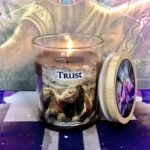 *Unfortunately, because we have already discounted kits for subscribers, no other discounts or sale codes can be applied.
If you order a subscription on:
12/15 – You will receive the January Mesa
12/16 – 1/14 – You will receive the February Mesa
1/15 – 2/14 – You will receive the March Mesa
2/15 – 3/14 – You will receive the April Mesa
3/15 – 4/14 – You will receive the May Mesa
4/15 – 5/14 – You will receive the June Mesa
5/15 – 6/14 – You will receive the July Mesa
6/15 – 7/14 – You will receive the August Mesa
7/15 – 8/14 – You will receive the September Mesa
8/15 – 9/14 – You will receive the October Mesa
9/15 – 10/14 – You will receive the November Mesa
10/15 – 11/14 – You will receive the December Mesa
This listing is for a monthly subscription to the deluxe Sage Goddess Soul Shift Mesa Kit. Each kit will arrive lovingly parceled along with a single leaf of white sage and a parchment describing the properties of the stones.
Blessings,
Athena
~*~ ~*~ ~*~ ~*~ ~*~ ~*~ ~*~ ~*~ ~*~ ~*~ ~*~ ~*~ ~*~ ~*~~*~ ~*~ ~*~ ~*~ ~*~ ~*~ ~*~
Charge your tools with orgone energy on my custom Orgonite Charging Plate.
Anoint your crystals and gemstone jewelry with my SG Anointing Blend.
Want to learn more about gems, minerals, and crystal healing? Join our private Facebook group at www.facebook.com/groups/GemHaven
Want to learn more about perfume and aromatherapy? Join our private Facebook group at www.facebook.com/groups/SGPerfumery