Description
This is a restricted listing for 2019 Sage Goddess Soul Shift and Magical Sabbatical Members only. To sign up, click here!
With this special offering, you are subscribing to the deluxe Sage Goddess Soul Shift Monthly Mesa Kit, so that your tools will be automatically sent to you each month. Billing will occur on the 15th of every month. We will ship your tools for you to receive in time for class.
Note: In order to get your August Full Mesa, you MUST subscribe to the Monthly Mesa before midnight on July 14. If you do not subscribe before this deadline, you will not receive August tools and will need to wait for the September kit.

Once you have subscribed to your mesa, you will be automatically billed on the 15th of every month. Please be aware that the bill date is not the ship date. Due to the high volume of orders, we ship in batches to be delivered in time for the first class the following month.
The Sage Goddess Soul Shift Program is a year-long experience designed to accelerate spiritual transformation, activate personal potential, and improve energetic flow for physical, mental, emotional, and spiritual wellness. The work we do here will teach you not only how to protect, ground, and clear your own energy field, it will teach you how to transform and use stored energy as fuel. And much like plants absorb carbon dioxide and transform it to life-giving oxygen, so too will you be able to take what is challenging you in your life and transform it into usable light. In true magic, nothing is wasted. What is not in usable form today must be transformed and then consumed in a new way. Most programs teach only how to clear and move energy, but not how to shift, transform, and use low vibrations as fuel for your development. That is what makes the Sage Goddess Soul Shift program unique. After this course, you will not wish to avoid or suppress any experiences in your life anymore. The Sage Goddess Soul Shift program will teach you more than a dozen techniques to transform energies in your life.
These Mesa tools accompany our Sage Goddess Soul Shift program. If you would like to join us, click here!
THE MONTHLY MESA – OUR SAGE GODDESS SOUL SHIFT TOOLKIT
Each month a new Monthly Mesa of sacred tools to support our work will be available for purchase; the Mesa combines all necessary tools, amulets, medicines, and craft materials you will need for the entire month's sessions. Yes, there is ONE kit for everything!
A mesa in the shamanic tradition is the word used to describe the shaman's traveling altar and the tools he or she uses to connect with the natural world as bridges between levels of consciousness. The mesa itself represents a magic carpet of sorts, a gathering place of energies that can shift consciousness into altered states of deeper awareness simply by being in their presence. The tools contained in your monthly mesa are deeply sacred and should be treated with care; every 30 days you will work with a new persona mobile altar complete with cloth or manta, tools, and a parchment 'agreement' about the intention behind the creation of each set.
About August 2019 Sage Goddess Soul Shift: Athena Full Mesa Kit
August finds us at the beginning of shadow season in the Northern Hemisphere. This is the season of empowerment and empowerment is the force that guides wisdom. Athena is our guide for August, the Greek goddess of wisdom, strategy, justice, heroic endeavors, and good counsel. This month we'll journey together to tap into our own empowerment and wisdom. This Athena Full Mesa Kit will help you call upon her courage and wisdom.
This offering will come with the following:
One (1) tiger's eye talisman. Tiger's eye brings intuition, strategy, justice, protection, and is known as the stone of Athena – these talismans are infused with her strength. This gem of the Solar Plexus Chakra will help you tap into your own wisdom and channel visions from past lives.
One (1) 10 ml glass amber oil dropper bottle to use with your carrier oil and essential oils as you make your own perfume alongside me. The blend you create will be your dedicated perfume to work with this month, and it can be used for any future spiritual work.
Three (3) drams of pure essential oil: Resinoid oakmoss brings protection, grounding, comfort, endurance, and awareness. This essential oil is more resinous and works beautifully in an incense. Oakmoss attunes the spirit, embodies the energy of ancient forests, and can grow from nothing yet spread like wildfire. Neroli brings light, joy, money, success, and peace to the soul. This oil helps you face challenges with a positive attitude and will purify your spirit. It's associated with goddess Athena and works with the higher, more spiritual part of your being. Neroli is relaxing, yet stimulating, energetic, and confident. Vetiver brings calm energies in the face of adversity, promotes love to all, and is balancing. This essential oil is also grounding and protective and calls up honor and wisdom.
One (1) 10 ml bottle of olive oil carrier oil to be used as the base of your handcrafted perfume. Olive oil is rich in fatty acids, antioxidants, and helps protect against premature aging of the skin. This oil is sacred to Athena and brings healing, peace, fertility, and protection. It has a shelf life of 3-4 years and may separate due to the fatty acids present in this oil.
Four (4) ounces of herbs: 1 oz white oak powder for focus, balance, and concentration. This herb comes from one of the most sacred trees to the Romans and is used to honor deities. It's directly connected to Athena and is also revered by Jupiter and his Greek equivalent, Zeus. 1 oz dogwood leaf powder for loyalty, protection, passion, fertility, desire, happiness, and comfort. This herb builds confidence, helps you keep an open mind, and facilitates connections to your ancestral guides. 1 oz olive leaf powder for purifying the physical body in honor of the gods. This herb has a divine quality to it and was used in sacred salves and consecration oils. It's believed that Athena planted the first olive tree by the Acropolis of Athens, where her temple was built, as a gift. It's sacred to her and other solar deities. 1 oz chamomile powder for calm, peace, protection, and invoking the power of sun deities. This herb is a guardian and will protect your energy and spaces, as well as bring success in your endeavors.
One (1) 6 oz Abundance Intention Candle, hand-poured and blended with notes of oakmoss, neroli, and vetiver. This candle is also topped with chamomile powder.
One (1) olive wood mortar and pestle to crush and blend your ingredients together. The olive tree is connected to Athena and brings balance, harmony, and protection. The mortar and pestle have been used since ancient times. To use, place the substance you wish to grind in the mortar and then grind, crush, or mix your ingredients using the pestle.
You will also receive one (1) special set of herbs to craft your own Athena's Shield Incense.
These powders can be used along with your main herbs. You'll receive one (1) 0.5 oz bag of red sandalwood powder, which raises the vibration of everything around it, opens your Third Eye, and deepens meditation. One (1) 0.5 oz bag of lobelia leaf powder, which stimulates prophetic visions and creates an energy of physical and energetic health and protection. This powder corresponds to the water element and the planets Saturn and Neptune. One (1) 0.5 oz bag of neem leaf powder, one of the most ancient and powerful healing herbs, considered to be of divine origin. It's called "arista" in Sanskrit, meaning "perfect, complete, and imperishable." The ancient Hindus believed that planting these trees ensured passage to heaven – in fact, its healing properties are attributed to the idea that a few drops of heaven fell on this tree.
You will also receive a set of gemstones to create your very own crystal grid. This set will include the following:
One (1) tiger's eye pyramid to be used as the grid centerpiece. I work with tiger's eye when I need to tap into my more intuitive, confident side. This stone will connect you to your own sense of courage and fearlessness and will empower you to bravely go after what you seek.
Two (2) charoite grid stones. Charoite is known as The Warrior's Stone because it summons the courage, originality, and inner strength of the mighty warrior within. Charoite opens the Crown Chakra and will guide you as you go through inner transformations, soothing your spirit as it raises the optimism within you.
Two (2) golden labradorite grid stones. This stone offers empowerment, intuition, and the courage to take action. It opens the Solar Plexus Chakra and its energy is masculine, fiery, strong, and will help you move more confidently in the world. Working with this stone will also bring the necessary wisdom to understand what you've been called to do.
Four (4) prehnite grid stones. This magical stone is the only stone known to heal the healer and care for the caretaker. Prehnite holds you as you hold others, and loves you as you love others. It opens the Heart and Solar Plexus Chakras and will facilitate connection between your heart and the heart of Gaia, creating a sense of calm and peace.
Four (4) quartz points to place at the ends of your grid. Quartz is the stone of magnification, intensification, and sealing of intentions or spells. It activates the Soul Star Chakra and can be used to amplify the energies of your wishes and other magical tools.
Lastly, you'll receive one (1) parchment describing the properties of the gemstones in this set and one (1) manta (about 24×12"). Manta is the traditional word for altar cloth, and we'll also be referring to it as a mesa mat.
Note: Please always burn your candle on a heatproof stable surface, and never leave a burning candle unattended.
Warning: Essential oils are for external use only. Keep out of reach of children. Avoid direct contact with skin. If sensitivity occurs, discontinue use immediately. Consult your doctor before use on children, during pregnancy, while nursing or if using certain medications. May be flammable. The information provided is for educational use only. This product is not intended to diagnose, treat, cure, or prevent disease. This product is intended for aromatherapy use. For all other uses, dilute in carrier oil. Store tightly closed and away from direct sunlight.
Under California law (Proposition 65), we are required to inform you that because this item contains an agricultural product(s), it may also expose you to certain chemicals – natural or otherwise occurring, which are known to the State of California to cause cancer or birth defects or other reproductive harm. For more information go to:

www.P65Warnings.ca.gov



Take a look at our past kits!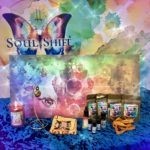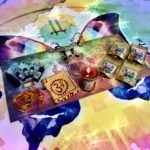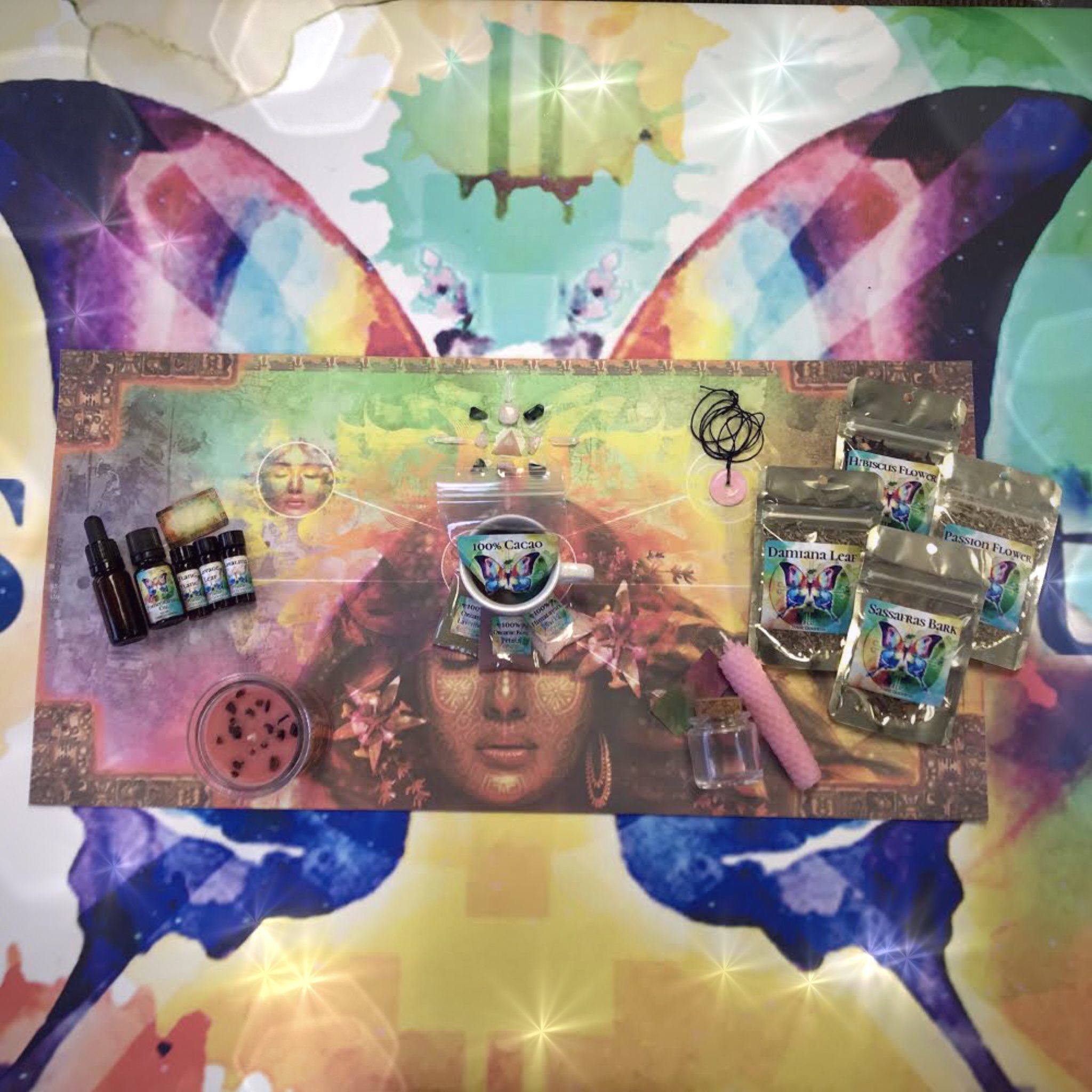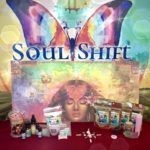 March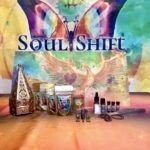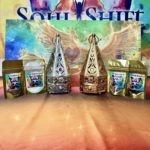 April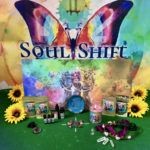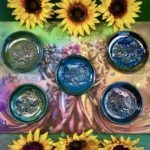 May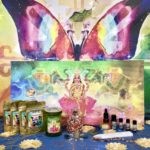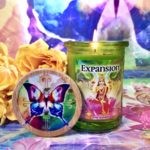 June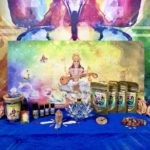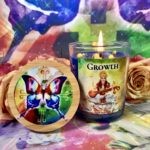 July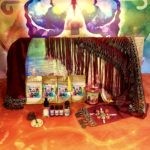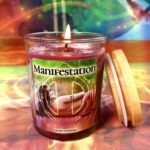 *Unfortunately, because we have already discounted kits for subscribers, no other discounts or sale codes can be applied.
If you order a subscription on:
12/15 – You will receive the January Mesa
12/16 – 1/14 – You will receive the February Mesa
1/15 – 2/14 – You will receive the March Mesa
2/15 – 3/14 – You will receive the April Mesa
3/15 – 4/14 – You will receive the May Mesa
4/15 – 5/14 – You will receive the June Mesa
5/15 – 6/14 – You will receive the July Mesa
6/15 – 7/14 – You will receive the August Mesa
7/15 – 8/14 – You will receive the September Mesa
8/15 – 9/14 – You will receive the October Mesa
9/15 – 10/14 – You will receive the November Mesa
10/15 – 11/14 – You will receive the December Mesa
This listing is for a monthly subscription to the deluxe Sage Goddess Soul Shift Mesa Kit. Each kit will arrive lovingly parceled along with a single leaf of white sage and a parchment describing the properties of the stones.
Blessings,
Athena
~*~ ~*~ ~*~ ~*~ ~*~ ~*~ ~*~ ~*~ ~*~ ~*~ ~*~ ~*~ ~*~ ~*~~*~ ~*~ ~*~ ~*~ ~*~ ~*~ ~*~
Charge your tools with orgone energy on my custom Orgonite Charging Plate.
Anoint your crystals and gemstone jewelry with my SG Anointing Blend.
Want to learn more about gems, minerals, and crystal healing? Join our private Facebook group at www.facebook.com/groups/GemHaven
Want to learn more about perfume and aromatherapy? Join our private Facebook group at www.facebook.com/groups/SGPerfumery