Description
Sage Goddess offers the world's most popular online metaphysical courses, and my 2020 programs are finally here! If you've dreamed of becoming a leader, a crystal healer, a ceremonial expert, and a master craftsperson of sacred tools, Sage Goddess Soul Shift is for you! I designed Soul Shift's weekly classes to help you explore your spirituality, expand your personal power, deepen your inner wisdom, and unlock joy, prosperity, and unlimited potential. Learn more here. 
We create a new set of sacred Soul Shift tools each month that will be available for purchase. This set combines all the necessary tools, amulets, medicines, and crafting materials you will need for the month's Soul Shift sessions. These tools vary from month to month and align with the month's theme. In addition, a second set of tools is available for the Crystal Masters monthly session. This smaller set contains all the crystals, stones and gems we'll work with during the monthly Crystal Masters class. We recommend that Soul Shift members subscribe to both sets to receive tools for Soul Shift AND Crystal Masters classes throughout the month. Click here to subscribe to your Crystal Masters tools.
All tools are voluntary, and not required for you to take part in either Soul Shift or Crystal Masters.
Once you have subscribed to your tools, you will be automatically billed on the 15th of every month. Please be aware that the bill date is not the ship date. Due to the high volume of orders, we ship in batches to be delivered in time for the first class the following month.
These tools accompany our Sage Goddess Soul Shift program. If you would like to join us, click here!
You will be charged for your first set of class tools as soon as you subscribe, and on the 15th of every month moving forward. 
HOW CLASS TOOL SUBSCRIPTIONS ARE BILLED
When you sign up for either the Soul Shift or Crystal Masters tool subscription, you are billed for your first kit immediately. Your subscription will then auto-renew on the 15th of every month. If you start your subscription before the 15th of a given month, you will skip the first payment because your immediate payment upon subscribing has already covered this amount.
You must start your subscription by the 14th of a given month to receive the following month's tools. 
The deeper magic of Sage Goddess Soul Shift Monthly Tools
About July 2020 Sage Goddess Soul Shift: Essence of Courage Kit
In our greater Soul Shift program, Exploring your dreams is the guiding theme of July's magical work, and it's the force that guides all that we move into this next month. In July, we'll explore translating dreamtime wisdom, which includes lucid dreaming, astral travel, interdimensional access and awareness, and Jungian archetypal analysis. We'll also dive into Akashic wisdom; accessing the cosmic library. Our symbol for July is Awareness and our guide is Morpheus. Morpheus is the Greek god associated with sleep and dreams. He appears in human form, serves as a messenger of the gods, and is able to communicate divine messages in dreams. Work with the energy of Morpheus to ground into your dreams with courage.
You will receive the following:
One (1) 2 oz tin of Lucid Dreaming Herbs. This blend, known to assist with lucid dreaming, is crafted with blue lotus for enhanced vision, elevated consciousness, relaxation, deep sleep, and stress-relief, kava kava for inducing vision and calming the nervous system, devil's claw for inducing dreams and purification, and burdock for relieving nightmares and enhancing positive dreams.
Two (2) drams of essential oil: Lemon balm helps boost mental clarity, alertness, and concentration. It increases positivity and focus, and reduces feelings of self-doubt and fear. Gurjun balsam helps relieve stress and anxious feelings. It's a calming and soothing essential oil that's also balancing, protective, and purifying.
One (1) 10 ml bottle of grapeseed carrier oil to be used as the base of your handcrafted blend. Grapeseed oil is moisturizing and healing for the skin. Ruled by the Moon and the element of water, it also supports spiritual development.
One (1) 10 ml blending bottle to use with your carrier oil, essential oils, and herbs. This bottle can be used for any future spiritual work as well. Included is a blank label for naming your blend.
One (1) 8 oz rose gold hobnail jar candle with lid. This gorgeous candle has a single wick, is hand-poured with silvery wax, and blended with blue lotus and lavender essential oils. The hobnail jar adds a layer of beauty and delightful magic. Each candle is topped with blue lotus and lavender herbs and infused with clear quartz for amplifying and magnifying your intentions.
One (1) custom-made .925 sterling silver Angelofos Awareness symbol pendant (about 1.25"). This beautiful Angelofos Awareness pendant features tanzanite, a Synergy 12 gem for higher consciousness that brings spiritual enlightenment as well as a stronger connection with your spirit guides. Tanzanite is a crystal of spiritual protection, alchemy, transformation, manifestation, and inspiration. It's also calming and healing to the mind and is a bringer of peace. Tanzanite integrates the energies of the mind and upper chakras with the heart. Wear your pendant to help you access the higher dimensions and expand your awareness.
One (1) Dream Pillow. This calming and soothing lavender satin eye pillow is filled with flaxseed and lavender. This pillow comes with a removable zipper cover that can be hand-washed. The cover is printed with the words fais de beaux reves, meaning sweet dreams in French. Place it on your eyes during meditation and allow its tranquil fragrance to lull you into a deep state of relaxation.
One (1) Dream Journal (5×7"). This gorgeous vintage style journal includes 50 pages of deckle-edged, handmade paper. It features Morpheus cover art and is hand-tied in sari silk ribbon. Work with this journal to record your day and sleep time dreams. Please note that this a handmade, artisan product and the use of fountain ink pens is not recommended.
One (1) clear quartz generator. This beautiful generator is engraved with the Angelofos Awareness symbol. Clear quartz has three major properties: Amplification, programmability, and magnification. It can be used to boost the energies of other stones and is ideal for crystal grids. Clear quartz activates the Soul Star Chakra, your connection to the stars and other dimensions. Gemstone generators raise energy from earth to sky; from your Root to Crown. Low vibrations have a hard time maintaining in high vibration space, which is one of the goals in working with generators. Generators keep the vibration high which promotes joy, health, love, and prosperity.
This listing is for a monthly subscription to the Sage Goddess Soul Shift Tools. Each kit will arrive lovingly parceled along with a single leaf of white sage and cards describing the properties of the stones.
Blessings,
Athena
Note: Please always burn your candles on a heatproof stable surface, and never leave a burning candle unattended. Always burn herbs and incense in a heat-proof burner, dish or bowl. We recommend using charcoal disks.
Warning: Essential oils are for external use only. Keep out of reach of children. Avoid direct contact with skin. If sensitivity occurs, discontinue use immediately. Consult your doctor before use on children, during pregnancy, while nursing or if using certain medications. May be flammable. The information provided is for educational use only. This product is not intended to diagnose, treat, cure, or prevent disease. This product is intended for aromatherapy use. For all other uses, dilute in carrier oil. Store tightly closed and away from direct sunlight.
Under California law (Proposition 65), we are required to inform you that because this item contains an agricultural product(s), it may also expose you to certain chemicals – natural or otherwise occurring, which are known to the State of California to cause cancer or birth defects or other reproductive harm. For more information go to: www.P65Warnings.ca.gov
~*~ ~*~ ~*~ ~*~ ~*~ ~*~ ~*~ ~*~ ~*~ ~*~ ~*~ ~*~ ~*~ ~*~~*~ ~*~ ~*~ ~*~ ~*~ ~*~ ~*~
Charge your tools with orgone energy on my custom Orgonite Charging Plate.
Anoint your crystals and gemstone jewelry with my SG Anointing Blend.
Want to learn more about gems, minerals, and crystal healing? Join our private Facebook group at www.facebook.com/groups/GemHaven
Want to learn more about perfume and aromatherapy? Join our private Facebook group at www.facebook.com/groups/SGPerfumery
Take a look at our previous offerings
January Tools: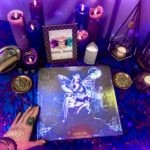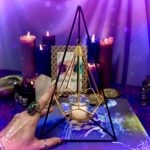 February Tools: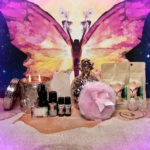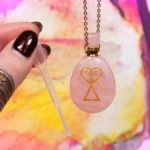 March Tools: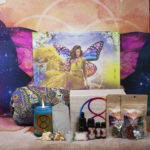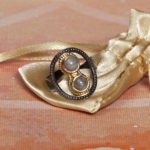 April Tools: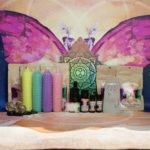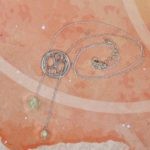 May Tools: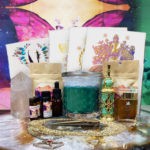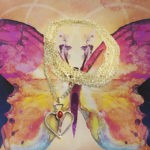 June Tools: