Sage Goddess offers the world's most popular online metaphysical courses, and my 2021 programs are finally here! If you've dreamed of becoming a leader, a crystal healer, a ceremonial expert, and a master craftsperson of sacred tools, Sage Goddess Soul Shift is for you! I designed Soul Shift's weekly classes to help you explore your spirituality, expand your personal power, deepen your inner wisdom, and unlock joy, prosperity, and unlimited potential. In 2021 Soul Shift, we're working with alchemy. The first alchemists understood there was much more to this universe than could meet the human eyes. They studied ways of working with sacred geometry, frequency, vibration, and energy to transcend the third-dimensional state of reality. Their goal was total freedom from all constraints, whether those constraints were emotional, physical, spiritual, or mental. You can do the same for yourself. Start your inner transformation and sign up for Soul Shift Alchemize today!
We create a new set of sacred Soul Shift tools each month that will be available for purchase. This set combines all the necessary tools, amulets, medicines, and crafting materials you will need for the month's Soul Shift sessions. These tools vary from month to month and align with the month's theme. In addition, a second set of tools is available for the Crystal Masters monthly session. This smaller set contains all the crystals, stones and gems we'll work with during the monthly Crystal Masters class. We recommend that Soul Shift members subscribe to both sets to receive tools for Soul Shift AND Crystal Masters classes throughout the month. Click here to subscribe to your Crystal Masters tools.
All tools are voluntary, and not required for you to take part in either Soul Shift or Crystal Masters.
Once you have subscribed to your tools, you will be automatically billed on the 15th of every month. Please be aware that the bill date is not the ship date. Due to the high volume of orders, we ship in batches to be delivered in time for the first class the following month.
These tools accompany our Sage Goddess Soul Shift program. If you would like to join us, click here!
You will be charged for your first set of class tools as soon as you subscribe, and on the 15th of every month moving forward. 
HOW CLASS TOOL SUBSCRIPTIONS ARE BILLED
When you sign up for either the Soul Shift or Crystal Masters tool subscription, you are billed for your first kit immediately. Your subscription will then auto-renew on the 15th of every month. If you start your subscription before the 15th of a given month, you will skip the first payment because your immediate payment upon subscribing has already covered this amount.
You must start your subscription by the 14th of a given month to receive the following month's tools. 
About October 2021 Sage Goddess Soul Shift Alchemize Tools
Next month, we're continuing our exploration of the fifth alchemical phase, "fermentation." To the ancients, this phase of alchemy was a miracle. Through fermentation, they could create incredible libations and mind-altering substances from basic ingredients like grain or grapes. At some point in the fermentation process, what is dead seems almost to come to life again – bubbling as gasses emerge and are transformed. Our own lives mirror the magic of fermentation, revealing that there are some things that only time can transform. Every day, without effort, you're becoming a new and improved you. Sometimes, all you must do is make space for the process to happen.
In October, our theme is "Merge," and I'll also help you tap into your innermost truth and call in the wisdom of your ancestors. We'll continue working with the correspondences we explored last month: The Throat Chakra, Capricorn, Mercury (the planet), and mercury (the metal). The tools in this kit will support your learning, application, and embodiment of October's teachings.
You will receive the following:
One (1) Magician's Initiate Cape (about 37-39" long, wingspan about 169", hood about 17"), to wear during ritual. This gorgeous ceremonial cape features a beautiful brooch made of metal alloy colored with patina brass. It also has hooks for fastening around your neck. This cape will help you tap into your innermost magic as we channel energy in class and ritual. You can also wear it to our Samhain Black Ball event as your cloak of integration!
One (1) set of tools to craft your own smudge fan. This smudge fan-making set will come with: One (1) wooden stick with flat base (about 5.5"), one (1) dyed black turkey feather wing quill with gold metallic tips, two (2) dyed black satinette goose feathers, and one (1) yard of dark red sari silk.
One (1) 30 ml bottle of Fuse Energetic Elixir. This is a non-ingestible alcohol-based spray perfume with notes of nutmeg, musk, clove, vetiver, peppermint, and a very special oil for focus – owyhee. Nutmeg clears away mental debris, draws good luck, magnetizes prosperity, and brings your dreams, hopes, and prayers into reality. It also enhances meditation and divination and facilitates psychic visions. Musk is hailed as a love oil – arousing passion and heightening sexual pleasure. It also produces a meditative effect and reduces stress. Clove is stimulating and protective, and its fiery nature enhances intuition and encourages artistic expression. It will raise your vibration and stir your spirit into action. Vetiver is my favorite oil for grounding. It soothes your worries, helps you remember what truly matters, and reconnects you with your divine purpose. This oil brings honor and wisdom while helping you maintain calm in the face of adversity. Peppermint is calming, rejuvenating, uplifting, and purifying. It relieves feelings of stress, fear, and pain, and clears negative vibrations. Owyhee is a version of artemisia, an oil sacred to Artemis – Greek goddess of the hunt, nature, and the Moon. Owyhee is an emotionally soothing and sedating oil that draws you into deeper states of relaxation and meditation, which is essential this month as we connect with our ancestors in spiritual work. Your bottle of Fuse Energetic Elixir will also come infused with a golden sheen obsidian chip stone for integrating your shadow, cleansing your auric field, and lifting your overall vibration.
One (1) 8 oz Ancestral Connection Intention Candle. This dark brown soy blend jar candle was hand-poured right here at Sage Goddess Headquarters. It's decorated with gold glitter and anointed with my Fuse Energetic Elixir. It's also infused with a golden sheen obsidian chip stone for shadow integration and a black obsidian chip stone for protection and auric cleansing. On top, you'll find a clear quartz point for amplified magic. Light this candle to call in the wisdom of your ancestors as you go about October's magical work.
One (1) 4 oz container of Express Gemstone Infused Incense. I created this incense to help you connect with and express your innermost truth, guided by your ancestors. It's a blend of skullcap, palo santo, heather, and white sage. Skullcap is a long-trusted herb for relaxation, positive moods, and a good night's sleep. It enhances meditation and mental clarity and clears disruptive or frantic energy. Shamans have worked with palo santo medicine for thousands of years. It cleanses the spirit, enhances clarity, restores tranquility, promotes joy, and inspires creativity. Palo santo also deepens your connection with Divine Source and enhances meditation. Heather is a symbol of passion. It represents excitement, passion, celebration, and sensuality – the unbridled expression of our innermost desires. White sage is a sacred herb that's been used for centuries by elders to clear and consecrate space. Its scent is said to draw positive spirits and discourage the presence of any unwanted energy.
This incense comes in a shaker, making it easier to add dabs of incense offerings to your altar and charcoal disks. It's infused with a clear quartz point for amplification and magnification and golden sheen obsidian and garnet chip stones for shadow integration, auric cleansing, calm, and protection. Don't forget charcoal disks to burn your incense powder.
One (1) 5×7" sticker sheet, aligned to this month's teachings.
One (1) 8×10" Ancestral Canvas. This beautiful canvas makes the perfect mini altar mat, and it features a mantra that I wrote just for October's teachings. You can also put this canvas in your 3-ring binder and use it as a divider to separate your class material. This canvas is an original Sage Goddess creation, designed by my very own team of talented artists.
This listing is for a monthly subscription to the Sage Goddess Soul Shift Tools. Each kit will arrive lovingly parceled along with a single leaf of white sage and a letter describing the properties of the stones.
Love,
Athena
Note: Always burn herbs and incense in a heat-proof burner, dish, or bowl. We recommend using charcoal disks.
Please always burn candles on a heatproof stable surface. Never leave a burning candle unattended.
Fuse Energetic Elixir is made with natural essential and carrier oils and may contain fragrance oils. Cap color, chip stone, and color may vary slightly. For external use only.
Under California law (Proposition 65), we are required to inform you that because this item contains an agricultural product(s), it may also expose you to certain chemicals – natural or otherwise occurring, which are known to the State of California to cause cancer or birth defects or other reproductive harm. For more information go to: www.P65Warnings.ca.gov
~*~ ~*~ ~*~ ~*~ ~*~ ~*~ ~*~ ~*~ ~*~ ~*~ ~*~ ~*~ ~*~ ~*~~*~ ~*~ ~*~ ~*~ ~*~ ~*~ 
Charge your tools with orgone energy on my custom Orgonite Charging Plate.
Anoint your crystals and gemstone jewelry with my SG Anointing Blend.
Want to learn more about gems, minerals, and crystal healing? Join our private Facebook group at www.facebook.com/groups/GemHaven
Want to learn more about perfume and aromatherapy? Join our private Facebook group at www.facebook.com/groups/SGPerfumery
Take a look at some of our previous offerings
January 2021 Tools: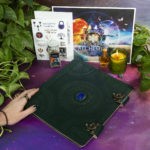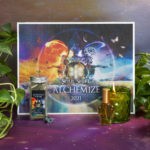 February 2021 Tools: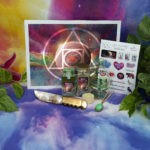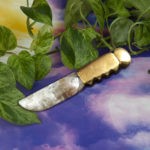 March 2021 Tools: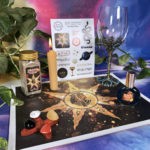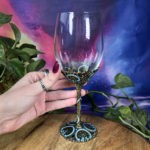 April 2021 Tools: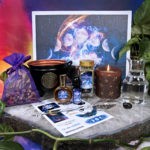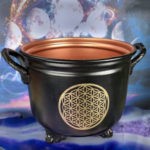 May 2021 Tools: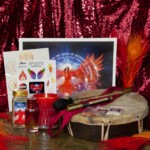 June 2021 Tools: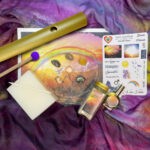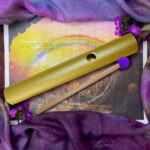 July 2021 Tools: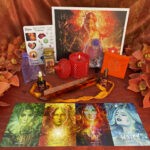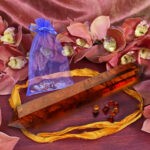 August 2021 Tools: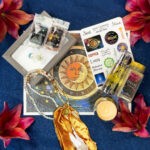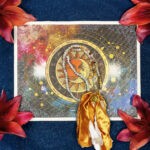 September 2021 Tools: