Description
Sage Goddess offers the world's most popular online metaphysical courses, and my 2020 programs are finally here! If you've dreamed of becoming a leader, a crystal healer, a ceremonial expert, and a master craftsperson of sacred tools, Sage Goddess Soul Shift is for you! I designed Soul Shift's weekly classes to help you explore your spirituality, expand your personal power, deepen your inner wisdom, and unlock joy, prosperity, and unlimited potential. Learn more here. 
We create a new set of sacred Soul Shift tools each month that will be available for purchase. This set combines all the necessary tools, amulets, medicines, and crafting materials you will need for the month's Soul Shift sessions. These tools vary from month to month and align with the month's theme. In addition, a second set of tools is available for the Crystal Masters monthly session. This smaller set contains all the crystals, stones and gems we'll work with during the monthly Crystal Masters class. We recommend that Soul Shift members subscribe to both sets to receive tools for Soul Shift AND Crystal Masters classes throughout the month. Click here to subscribe to your Crystal Masters tools.
All tools are voluntary, and not required for you to take part in either Soul Shift or Crystal Masters.
Once you have subscribed to your tools, you will be automatically billed on the 15th of every month. Please be aware that the bill date is not the ship date. Due to the high volume of orders, we ship in batches to be delivered in time for the first class the following month.
These tools accompany our Sage Goddess Soul Shift program. If you would like to join us, click here!
You will be charged for your first set of class tools as soon as you subscribe, and on the 15th of every month moving forward. 
HOW CLASS TOOL SUBSCRIPTIONS ARE BILLED
When you sign up for either the Soul Shift or Crystal Masters tool subscription, you are billed for your first kit immediately. Your subscription will then auto-renew on the 15th of every month. If you start your subscription before the 15th of a given month, you will skip the first payment because your immediate payment upon subscribing has already covered this amount.
You must start your subscription by the 14th of a given month to receive the following month's tools. 
The deeper magic of Sage Goddess Soul Shift Monthly Tools
About November 2020 Sage Goddess Soul Shift Tools: Essence of Wisdom Kit
Accessing ancient wisdom is the guiding theme of November's magical work, and it's the force that guides all that we move into this next month. In November, we'll explore how to release dense energy using geometric tools, including calling in all timelines for reconciliation, honoring and receiving all energies, and transmuting lower vibrational frequencies, as well as hucha and energetic composting, and more. Our symbol for November is Ascension, and our guide is Metatron. Metatron is the archangel who is most attributed to sacred geometry and the mysteries and inner workings of the universe. Work with Metatron to support you in ascending to new levels of understanding and ancestral connection.
You will receive the following:
One (1) 2 oz jar of Ascension Incense. This otherworldly incense is a blend of blue lotus, yerba santa, peppermint, orris root, and rosemary. Blue lotus is enchantingly beautiful with an intoxicating fragrance that alters and elevates consciousness. It activates the Third Eye Chakra for enhanced vision and intuition. Yerba santa helps with meditation and divination, opening the Third Eye Chakra and helping you explore the inner and deeper realms as you connect with spirit guides and elders. It also provides spiritual cleansing. Peppermint is calming and purifying. It relieves feelings of stress, fear, and pain, and clears negative vibrations. Orris root is protective, purifying, and enhances communication with the spirit world. It's also wonderful for divination and all kinds of spiritual work. Rosemary brings healing, love, protection, and purification. It enhances clarity and is energizing and uplifting.
Two (2) drams of essential oil: Mimosa flower is a calming and relaxing oil that helps with sleep and assists in bringing angels closer to you during your sleep state. It's traditionally used for purification and protection rituals. Mimosa flower replenishes your spirit in a way you've never felt before. Nar kachur is stimulating and brings clarity and perspective. It soothes the nervous system, easing stress and calming the nerves. Nar kachur is also an aphrodisiac and promotes sexual wellness.
One (1) 10 ml bottle of camelina carrier oil to be used as the base of your handcrafted blend. Camelina oil has a nice mild aroma and is excellent for moisturizing the skin and hydrating the scalp and hair. It's high in omega-3s and rich in vitamin E.
One (1) 10 ml blending bottle to use with your carrier oil, essential oils, and herbs. This bottle can be used for any future spiritual work as well. Included is a blank label for naming your blend.
One (1) EO infused palo santo stick engraved with Angelofos Ascension symbol (about 4"). This palo santo stick is infused with a blend for accessing ancient wisdom – with notes of mimosa flower, nar kachur, and camelina oil. Essential oil-infused palo santo is something special, custom made here at SG. It took us months to cultivate this process and it's proprietary! Palo santo is amazing on its own, but it can be hard to light and people often complain that it produces very little smoke. Infused palo santo lights more easily and stays lit longer. It also produces more smoke and the smoke is more aromatic. At Sage Goddess, we only use sustainably sourced palo santo wood and oils. Our Peruvian partners only harvest wood that has died naturally and has been dead for at least 5 years. We never harm living trees! The dead wood is collected, cleaned and cut by hand. In addition, we are committed to replanting trees in the forests where we find our wood. This ensures that our palo santo forests are not susceptible to over-harvesting.
One (1) Custom-made Ascension Merkaba Cuff Bracelet. This adjustable brass with .925 sterling silver overlay cuff bracelet will seriously WOW you!! You won't want to take it off your wrist! It features two 24 karat gold-plated inlaid ascension symbols with a Merkaba symbol in between them and the SG stamp on the inside.
One (1) clear quartz generator. This beautiful generator is engraved with the Angelofos Ascension symbol. Clear quartz has three major properties: Amplification, programmability, and magnification. It can be used to boost the energies of other stones and is ideal for crystal grids. Clear quartz activates the Soul Star Chakra, your connection to the stars and other dimensions. Gemstone generators raise energy from earth to sky; from your Root to Crown. Low vibrations have a hard time maintaining in high vibration space, which is one of the goals in working with generators. Generators keep the vibration high which promotes joy, health, love, and prosperity.
One (1) Talking Piece Crafting Set. This crafting set comes with everything you need to create a talking piece that you can work with in rituals or ceremonies. Work with the tools below to decorate your rosewood talking stick.
You will receive the following crafting items:
One (1) 8" rosewood talking stick with clear quartz point on one end. Rosewood is soothing, uplifts the mind, and promotes feelings of stability allowing the spirit to soar. It boosts intuition and spiritual growth, and embodies a maternal, feminine energy, with a focus on inner healing. See properties of clear quartz below.
One (1) amazonite cabochon (about 0.5-1.3"). Amazonite opens up the Throat Chakra, heals communication patterns, and soothes emotional trauma. It helps you speak your truth loud, strong, and with assurance. If you struggle to get the right words out and say what you really mean, this stone will change your life.
One (1) Throat Chakra charm (1"). The Throat Chakra is located at your physical throat and holds your truth and how you express it. This energy center is associated with your voice and how you share your wisdom with the world. When your Throat Chakra is balanced you speak your truth with clarity and conviction. If you find it hard to get the words out or say what you really mean, this chakra may be out of alignment.
One (1) piece of blue sari silk (2 yards). Sari means "strip of cloth" in Sanskrit and is worn by women throughout India. When the sari would start coming apart, the women would take the silk and create beautiful crafts for the home. Eventually, the sari silk ribbon was born and can now be seen adding its beautiful colors to many things.
One (1) bundle of colored yarn (170″).
This listing is for a monthly subscription to the Sage Goddess Soul Shift Tools. Each kit will arrive lovingly parceled along with a single leaf of white sage and cards describing the properties of the stones.
Blessings,
Athena
Note: Always burn herbs and incense in a heat-proof burner, dish or bowl. We recommend using charcoal disks.
Warning: Essential oils are for external use only. Keep out of reach of children. Avoid direct contact with skin. If sensitivity occurs, discontinue use immediately. Consult your doctor before use on children, during pregnancy, while nursing or if using certain medications. May be flammable. The information provided is for educational use only. This product is not intended to diagnose, treat, cure, or prevent disease. This product is intended for aromatherapy use. For all other uses, dilute in carrier oil. Store tightly closed and away from direct sunlight.
Under California law (Proposition 65), we are required to inform you that because this item contains an agricultural product(s), it may also expose you to certain chemicals – natural or otherwise occurring, which are known to the State of California to cause cancer or birth defects or other reproductive harm. For more information go to: www.P65Warnings.ca.gov
~*~ ~*~ ~*~ ~*~ ~*~ ~*~ ~*~ ~*~ ~*~ ~*~ ~*~ ~*~ ~*~ ~*~~*~ ~*~ ~*~ ~*~ ~*~ ~*~ ~*~
Charge your tools with orgone energy on my custom Orgonite Charging Plate.
Anoint your crystals and gemstone jewelry with my SG Anointing Blend.
Want to learn more about gems, minerals, and crystal healing? Join our private Facebook group at www.facebook.com/groups/GemHaven
Want to learn more about perfume and aromatherapy? Join our private Facebook group at www.facebook.com/groups/SGPerfumery
Take a look at our previous offerings
January Tools: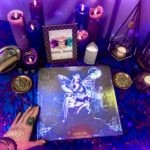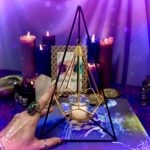 February Tools: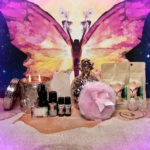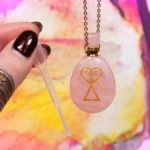 March Tools: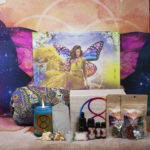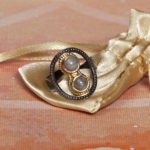 April Tools: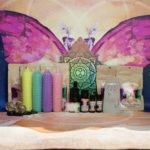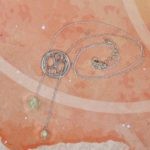 May Tools: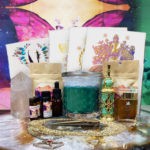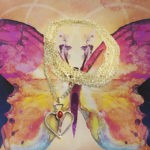 June Tools: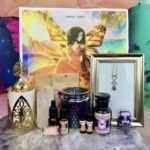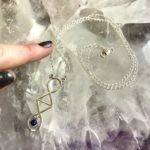 July Tools: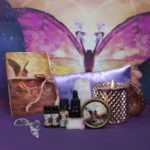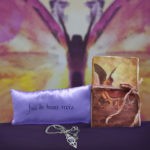 August Tools: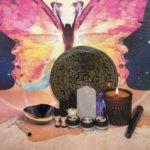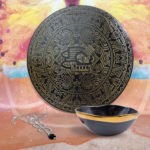 September Tools: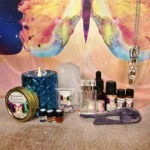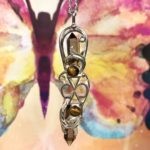 October Tools: