Description
This is a restricted listing for 2019 Sage Goddess Soul Shift and Magical Sabbatical Members only. To sign up, click here!
With this special offering, you are subscribing to the deluxe Sage Goddess Soul Shift Monthly Mesa Kit, so that your tools will be automatically sent to you each month. Billing will occur on the 15th of every month. We will ship your tools for you to receive in time for class.
Note: In order to get your July Full Mesa, you MUST subscribe to the Monthly Mesa before midnight on June 14. If you do not subscribe before this deadline, you will not receive July tools and will need to wait for the August kit.

Once you have subscribed to your mesa, you will be automatically billed on the 15th of every month. Please be aware that the bill date is not the ship date. Due to the high volume of orders, we ship in batches to be delivered in time for the first class the following month.
The Sage Goddess Soul Shift Program is a year-long experience designed to accelerate spiritual transformation, activate personal potential, and improve energetic flow for physical, mental, emotional, and spiritual wellness. The work we do here will teach you not only how to protect, ground, and clear your own energy field, it will teach you how to transform and use stored energy as fuel. And much like plants absorb carbon dioxide and transform it to life-giving oxygen, so too will you be able to take what is challenging you in your life and transform it into usable light. In true magic, nothing is wasted. What is not in usable form today must be transformed and then consumed in a new way. Most programs teach only how to clear and move energy, but not how to shift, transform, and use low vibrations as fuel for your development. That is what makes the Sage Goddess Soul Shift program unique. After this course, you will not wish to avoid or suppress any experiences in your life anymore. The Sage Goddess Soul Shift program will teach you more than a dozen techniques to transform energies in your life.
These Mesa tools accompany our Sage Goddess Soul Shift program. If you would like to join us, click here!
THE MONTHLY MESA – OUR SAGE GODDESS SOUL SHIFT TOOLKIT
Each month a new Monthly Mesa of sacred tools to support our work will be available for purchase; the Mesa combines all necessary tools, amulets, medicines, and craft materials you will need for the entire month's sessions. Yes, there is ONE kit for everything!
A mesa in the shamanic tradition is the word used to describe the shaman's traveling altar and the tools he or she uses to connect with the natural world as bridges between levels of consciousness. The mesa itself represents a magic carpet of sorts, a gathering place of energies that can shift consciousness into altered states of deeper awareness simply by being in their presence. The tools contained in your monthly mesa are deeply sacred and should be treated with care; every 30 days you will work with a new persona mobile altar complete with cloth or manta, tools, and a parchment 'agreement' about the intention behind the creation of each set.
About July 2019 Sage Goddess Soul Shift: Shakti Full Mesa Kit
July finds us full into summer in the Northern Hemisphere. Things are heating up! This is the season of desire and desire is the force that guides manifestation. Goddess Shakti is our guide for July, the feminine principle of creative power. Shakti is the primal energetic movement of the universe. She is dynamic, flowing, and changing – she gives rise to all existence. This month we'll journey together to tap into our own desire and power of manifestation. This Shakti Full Mesa Kit will help you call upon her energy.
This offering will come with the following:
One (1) vasonite talisman. Also known as vesuvianite, vasonite is the stone of following your heart's desire. It calls forth energies of transformation and wholeness and aligns your will with the desires of your heart. Vasonite inspires the courage to change and helps you let go of old attachments.
One (1) 10 ml glass amber oil dropper bottle to use with your carrier oil and essential oils as you make your own perfume alongside me. The blend you create will be your dedicated perfume to work with this month, and it can be used for any future spiritual work.
Three (3) drams of pure essential oil: Cardamom for clarity, courage, direction, enthusiasm, and wisdom, champaka for divine love, romance, sensuality, beauty, and intuition, and amyris (also known as West Indian sandalwood) for focus, meditation, peace, compassion, calm, and aphrodisiac properties.
One (1) 10 ml bottle of macadamia carrier oil to be used as the base of your handcrafted perfume. Macadamia oil is rich in fatty acids, contains vitamins, minerals, and is high in antioxidants. It's amazing for skin and hair and perfect for massage as it's easily absorbed.
Four (4) ounces of herbs: 1 oz maca root powder for fertility, sexual desire, romance, energy, and endurance, 1 oz suma root for hormonal balance, increased libido, sexual pleasure, and regeneration, 1 oz muira puama for sexual potency, intensified orgasms, and overall sexual satisfaction, and 1 oz jasmine flower for dreams, love, compassion, seduction, and abundance.
One (1) 6 oz Manifestation Candle, hand-poured with crimson wax, blended with jasmine and cardamom oils, and topped with crushed jasmine flowers.
One (1) belly dance belt (about 66.9" in width). These belts were made for us out of red velvet and will make you feel sexy and confident! I'll be offering a special belly dance class in the very near future – keep your eye out for more information coming soon.
You will also receive a set of gemstones to create your very own crystal grid. This set will include the following:
One (1) vasonite pyramid to be used as the grid centerpiece. I work with vasonite, also known as vesuvianite, when I need to remember what it feels like to be awake and alive. This stone will connect you to your heart's desire and give you the energy and willpower to go after it! If you feel disconnected from your inner magic, like you're not living to your fullest potential, this is your gem. Working with vasonite can restore your passion for life.
Two (2) pink apophyllite grid stones. A stone of both the Heart and Soul Star Chakras, pink apophyllite roots cosmic energy within the heart space to expand awareness and consciousness. It's an emotional healer and the stone of coming into present time. Pink apophyllite lifts the veil of darkness in the world to bring light where it's needed and connects you with other realms, including the fairies!
Two (2) spessartine garnet in limestone grid stones. Spessartine garnet enhances sexual attraction and libido like no other stone in the mineral world. Also known as the "garnet of the sun," this is a gem of creativity and the ability to manifest your heart's desires. Spessartine also encourages confidence, optimism, and the side of you that's daring!
Four (4) carnelian grid stones. Carnelian offers a major energy boost along with endurance and empowerment. It's gemstone caffeine, putting you into overdrive to get things done and manifest your dreams. Carnelian activates the Sacral Chakra, enhancing your sexual passion and creative force.
Four (4) quartz points to place at the ends of your grid. Quartz is the stone of magnification, intensification, and sealing of intentions or spells. It activates the Soul Star Chakra and can be used to amplify the energies of your wishes and other magical tools.
Lastly, you'll receive one (1) parchment describing the properties of the gemstones in this set and one (1) manta (about 24×12"). Manta is the traditional word for altar cloth, and we'll also be referring to it as a mesa mat.
Note: Please always burn your candle on a heatproof stable surface, and never leave a burning candle unattended.
Warning: Essential oils are for external use only. Keep out of reach of children. Avoid direct contact with skin. If sensitivity occurs, discontinue use immediately. Consult your doctor before use on children, during pregnancy, while nursing or if using certain medications. May be flammable. The information provided is for educational use only. This product is not intended to diagnose, treat, cure, or prevent disease. This product is intended for aromatherapy use. For all other uses, dilute in carrier oil. Store tightly closed and away from direct sunlight.
Under California law (Proposition 65), we are required to inform you that because this item contains an agricultural product(s), it may also expose you to certain chemicals – natural or otherwise occurring, which are known to the State of California to cause cancer or birth defects or other reproductive harm. For more information go to:

www.P65Warnings.ca.gov



Take a look at our past kits!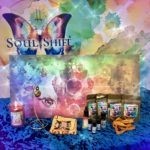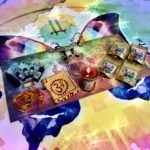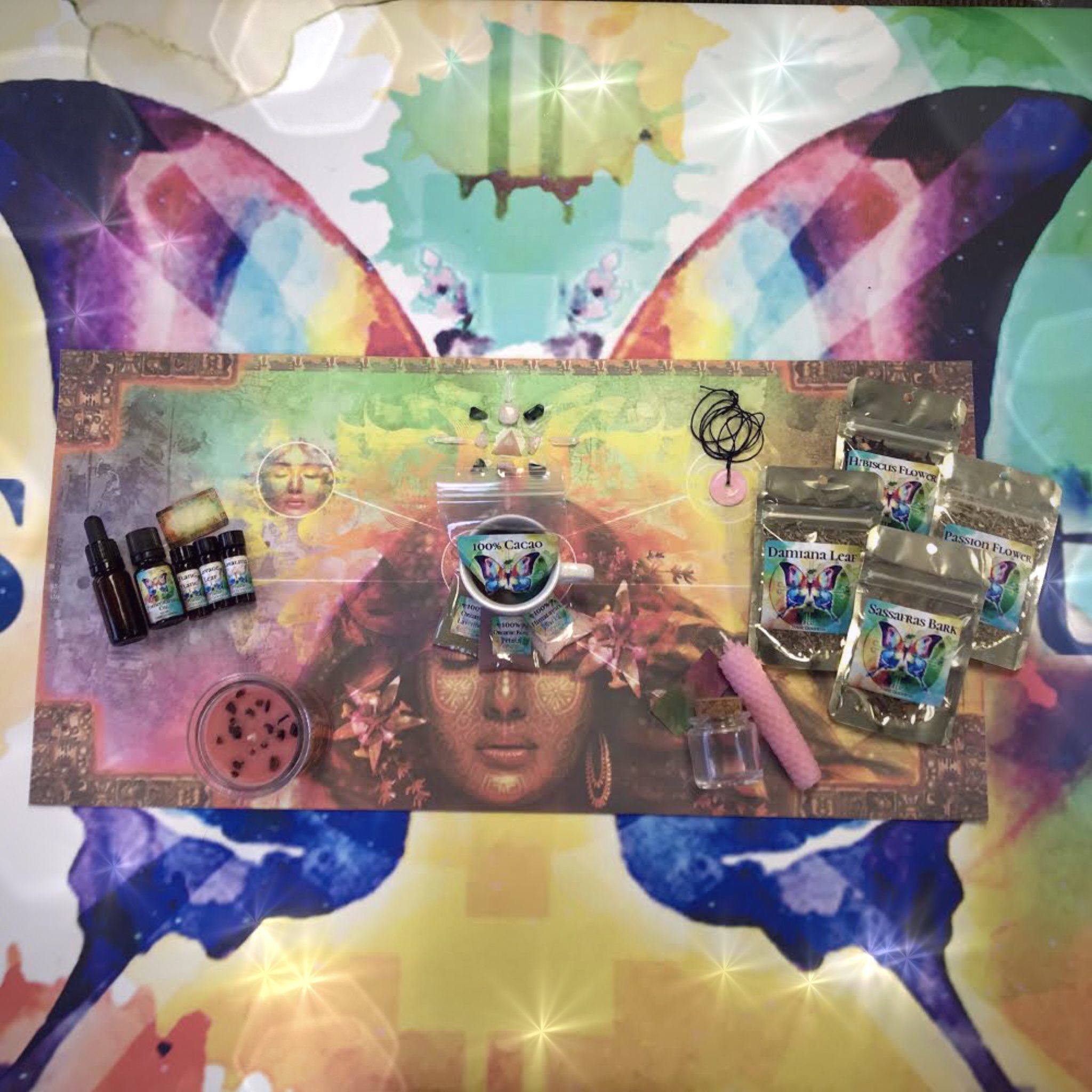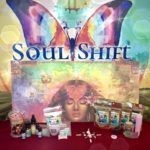 March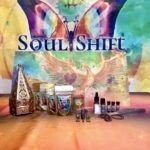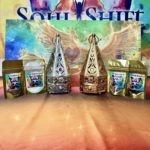 April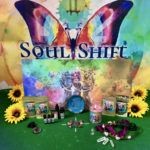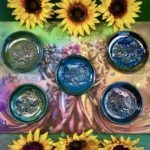 May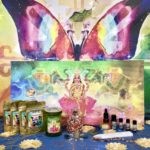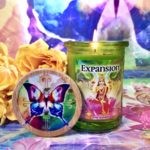 June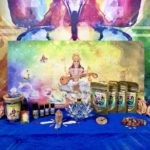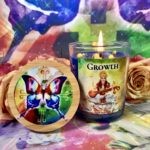 *Unfortunately, because we have already discounted kits for subscribers, no other discounts or sale codes can be applied.
If you order a subscription on:
12/15 – You will receive the January Mesa
12/16 – 1/14 – You will receive the February Mesa
1/15 – 2/14 – You will receive the March Mesa
2/15 – 3/14 – You will receive the April Mesa
3/15 – 4/14 – You will receive the May Mesa
4/15 – 5/14 – You will receive the June Mesa
5/15 – 6/14 – You will receive the July Mesa
6/15 – 7/14 – You will receive the August Mesa
7/15 – 8/14 – You will receive the September Mesa
8/15 – 9/14 – You will receive the October Mesa
9/15 – 10/14 – You will receive the November Mesa
10/15 – 11/14 – You will receive the December Mesa
This listing is for a monthly subscription to the deluxe Sage Goddess Soul Shift Mesa Kit. Each kit will arrive lovingly parceled along with a single leaf of white sage and a parchment describing the properties of the stones.
Blessings,
Athena
~*~ ~*~ ~*~ ~*~ ~*~ ~*~ ~*~ ~*~ ~*~ ~*~ ~*~ ~*~ ~*~ ~*~~*~ ~*~ ~*~ ~*~ ~*~ ~*~ ~*~
Charge your tools with orgone energy on my custom Orgonite Charging Plate.
Anoint your crystals and gemstone jewelry with my SG Anointing Blend.
Want to learn more about gems, minerals, and crystal healing? Join our private Facebook group at www.facebook.com/groups/GemHaven
Want to learn more about perfume and aromatherapy? Join our private Facebook group at www.facebook.com/groups/SGPerfumery