Sage Goddess offers the world's most popular online metaphysical courses, and my 2021 programs are finally here! If you've dreamed of becoming a leader, a crystal healer, a ceremonial expert, and a master craftsperson of sacred tools, Sage Goddess Soul Shift is for you! I designed Soul Shift's weekly classes to help you explore your spirituality, expand your personal power, deepen your inner wisdom, and unlock joy, prosperity, and unlimited potential. In 2021 Soul Shift, we're working with alchemy. The first alchemists understood there was much more to this universe than could meet the human eyes. They studied ways of working with sacred geometry, frequency, vibration, and energy to transcend the third-dimensional state of reality. Their goal was total freedom from all constraints, whether those constraints were emotional, physical, spiritual, or mental. You can do the same for yourself. Start your inner transformation and sign up for Soul Shift Alchemize today!
We create a new set of sacred Soul Shift tools each month that will be available for purchase. This set combines all the necessary tools, amulets, medicines, and crafting materials you will need for the month's Soul Shift sessions. These tools vary from month to month and align with the month's theme. In addition, a second set of tools is available for the Crystal Masters monthly session. This smaller set contains all the crystals, stones and gems we'll work with during the monthly Crystal Masters class. We recommend that Soul Shift members subscribe to both sets to receive tools for Soul Shift AND Crystal Masters classes throughout the month. Click here to subscribe to your Crystal Masters tools.
All tools are voluntary, and not required for you to take part in either Soul Shift or Crystal Masters.
Once you have subscribed to your tools, you will be automatically billed on the 15th of every month. Please be aware that the bill date is not the ship date. Due to the high volume of orders, we ship in batches to be delivered in time for the first class the following month.
These tools accompany our Sage Goddess Soul Shift program. If you would like to join us, click here!
You will be charged for your first set of class tools as soon as you subscribe, and on the 15th of every month moving forward. 
HOW CLASS TOOL SUBSCRIPTIONS ARE BILLED
When you sign up for either the Soul Shift or Crystal Masters tool subscription, you are billed for your first kit immediately. Your subscription will then auto-renew on the 15th of every month. If you start your subscription before the 15th of a given month, you will skip the first payment because your immediate payment upon subscribing has already covered this amount.
You must start your subscription by the 14th of a given month to receive the following month's tools. 
About August 2021 Sage Goddess Soul Shift Alchemize Tools
In August, we're continuing our work with the fourth alchemical phase "conjunction," where we take what didn't fit, what seemed unworthy of us, what seemed like it needed to be locked away forever, and find a new home for it within us. We'll be focusing on alchemical marriage – integrating the Divine Masculine and Divine Feminine by channeling the dual-energy of the Sun and the Moon. We're each made up of feminine and masculine energy, along with everything else on this planet. Feminine and masculine do not exist without each other, and bringing them into balance has the profound power to heal ourselves and the Earth.
The Sun is inherently masculine and resonates with the fire element. Solar magic gives strength and energy – it kindles the spirit and empowers you to pursue your visions with creativity and confidence. The Moon is feminine and resonates with the water element. Lunar light soothes and nurtures us, guiding us inward to heal and reflect. Working with the Sun and the Moon is a powerful way to integrate your inner Divine Masculine and Divine Feminine – to all at once be assertive, active, receptive, and nurturing. One of this month's themes is "Know thyself by becoming and embodying what is reborn and new in you." We'll create a Sun and Moon Integration Box to represent your journey to rebirth.. In August, we're working with these correspondences: Heart Chakra, Taurus, Venus, and copper. These tools will support your learning, application, and embodiment of August's teachings.
You will receive the following:
One (1) Sun and Moon Prayer Mala, custom-designed just for Sage Goddess. Traditionally, a mala is a strand of 108 beads used in meditation and prayer. Mala means "garland" in Sanskrit, and the 108 beads are spiritually significant in India. 108 represents the whole of the universe, according to Vedic cosmology. This mala is made with 54 golden quartz beads and 54 cream moonstone beads. Golden quartz carries a pure, deeply soothing vibration that imparts peace, healing, relaxation, and balance. This gem helps with dream recall, heightens awareness, and aids in shamanic journey. Cream moonstone carries the same magic as moonstone – the energies of fullness, fruition, gratitude, and feminine empowerment – with an emphasis on serenity and emotional healing. This calming gem helps release negative vibrations, brings patience, and symbolizes an answer to prayer. It encourages an inner sense of safety and belonging, promotes greater intimacy in relationships, activates the Crown Chakra, and connects you with your higher purpose. This mala is also adorned with an angel aura quartz guru bead – a gem of auric purification, psychic awareness, and ascension to higher levels of consciousness. Lastly, this mala features a sun and moon charm and a Chinese silk tassel, which you can anoint with essential oils in meditation.
One (1) 30 ml bottle of Become Energetic Elixir. This is a soul-energizing blend of lemon balm, passion fruit, guaiac wood, vanilla bean, and ylang ylang. It's also infused with a very special essential oil: Pitanga leaf. Lemon balm is a calming herb that improves sleep, balances emotions, and lifts spirits. It's also spiritually protective and helps dreamers process and recall their dreams and astral projections. Passion fruit comes from passionflower, which is an energetic conductor and amplifier that enhances psychic abilities. Passion fruit is associated with Venus and the water element. It soothes the spirit, relieves stress, attracts new relationships, and helps you fall asleep and into deeper states of meditation. Guaiac wood is purifying, relaxing, and calming. It helps induce deep meditative states, balancing and grounding you during your spiritual practice. Guaiac wood is also known as a sacred wood and was once reserved strictly for use as a form of incense, relied upon to ward off evil spirits and purify the environment. Vanilla bean holds a fragrance that's wonderfully warm and seductive. It's a powerful aphrodisiac that enhances libido and increases sexual arousal. Ylang ylang helps the heart to open, which facilitates the healing of deep emotional trauma. It cultivates inner joy, trust, and a true openness of heart, bringing balance to the mind, body, and spirit. Pitanga fruit grows in the Amazon forest and is a popular tool among healers in Brazil, who have been using the fruit's leaves as medicine for generations. This essential oil's energy is that of a "sweet fire" – it ignites passion, deepens self-love, and helps you attract soul connections in alignment with your highest good. Every bottle of my Become Energetic Elixir is also infused with chrysocolla and black jade chip stones. Chrysocolla unites Divine Feminine and Divine Masculine energies, while black jade brings power, protection, and wisdom. This perfume comes in a beautiful bottle with a silver-colored design. Please note the design will vary.
One (1) 4.9 oz Sun and Moon Intention Jar Candle, scented with Become Energetic Elixir. This gorgeous soy blend candle was hand-poured with ivory wax and decorated with gold glitter. The container symbolizes the radiant warmth of the Sun, and the ivory wax symbolizes the soothing light of the Moon. Each candle is also infused with chrysocolla and black jade chip stones to represent the union of Divine Masculine and Feminine and topped with a clear quartz point to seal and magnify your intentions.
One (1) 4 oz. container of Steam Gemstone-Infused Incense. This incense blend was inspired by what you get when you combine fire with water – steam. That elusive and gentle, yet magnetic and powerful energy is captured with three potent ingredients: Woodruff, copal resin, and passionflower. The fragrance of woodruff is sweet and fresh, reminiscent of earth wet with rain. Woodruff is associated with springtime and fertility and is known to bring abundance and joy. Copal resin is healing, uplifting, rejuvenating, and purifying. Copal is native to Mexico and Central America, and ancient Mayans revered it for its protective and cleansing properties. A resin is hardened sap and amber that when burned, emits the most beautiful earthy fragrances. Copal resin, also known as young amber, renews the spirit and calms the nervous system, releasing stress. Passionflower conducts energy and enhances psychic abilities. It's soothing, relaxing, and helpful in attracting new relationships – both love interests and new friends. Passionflower also helps you fall asleep and stay asleep.
This incense comes in a shaker, making it easier to add dabs of incense offerings to your altar and charcoal disks. It's infused with a clear quartz point for amplification and magnification and chrysocolla and black jade chip stones for Divine Masculine and Feminine integration. Don't forget charcoal disks to burn your incense powder.
One (1) 5×7" sticker sheet, aligned to this month's teachings.
One (1) 8×10" Sun and Moon Canvas. This beautifully designed canvas makes the perfect mini altar mat. You can also put it in your 3-ring binder and use it as a divider to separate your class material. This canvas is an original Sage Goddess creation, created by my very own team of talented designers.
You will also receive the following tools for crafting your own Sun and Moon Integration Box with me in class:
One (1) 4×6" Sun and Moon Integration Box, to represent your journey of rebirth and the integration of solar and lunar energies.
One (1) 1 oz bag of labradorite chip stones (stones about 0.25"), to symbolize the Moon. Labradorite is associated with lunar magic – particularly the new moon phase. This crystal represents new beginnings, hope, possibility, and imagination. It kindles your inner fire, ignites desires, and aids in visioning by opening your psychic senses and sharpening your focus. Labradorite activates the Third Eye Chakra and empowers any intentions you make during the new moon. Decorate your Sun and Moon Integration Box with these chip stones to call in the psychic and nurturing energy of Mother Luna.
One (1) 1 oz bag of sunstone chip stones (stones about 0.25"), to symbolize the Sun. As its name suggests, sunstone is a crystal filled with solar magic. This crystal awakens the Sacral Chakra – your center of passion, creativity, and pleasure. It evokes leadership, encourages enthusiasm, and lifts moods. Sunstone's warm energy activates and awakens your spirit with the light of the Sun as you pursue your passions. Decorate your box with these chip stones to call in the energizing and strengthening energy of the Sun.
One (1) decorative Moon charm (about 1") and one (1) decorative Sun charm (about 1"). Please note that each charm is completely unique, and yours will vary from the ones pictured in this offering.
These are powerful tools to incorporate into your Integration Box, but I encourage you to use additional crafting pieces to customize your box! Acrylic paints, flowers, magazine cut-outs, or anything your heart desires will all add to the magic. I can't wait to see what we create together.
This listing is for a monthly subscription to the Sage Goddess Soul Shift Tools. Each kit will arrive lovingly parceled along with a single leaf of white sage and a letter describing the properties of the stones.
Love,
Athena
Note: Always burn herbs and incense in a heat-proof burner, dish, or bowl. We recommend using charcoal disks. Please always burn candles on a heatproof stable surface. Never leave a burning candle unattended.
Become Energetic Elixir is made with natural essential and carrier oils and may contain fragrance oils. Cap color, chip stone, and color may vary slightly. For external use only.
Under California law (Proposition 65), we are required to inform you that because this item contains an agricultural product(s), it may also expose you to certain chemicals – natural or otherwise occurring, which are known to the State of California to cause cancer or birth defects or other reproductive harm. For more information go to: www.P65Warnings.ca.gov
~*~ ~*~ ~*~ ~*~ ~*~ ~*~ ~*~ ~*~ ~*~ ~*~ ~*~ ~*~ ~*~ ~*~~*~ ~*~ ~*~ ~*~ ~*~ ~*~ 
Charge your tools with orgone energy on my custom Orgonite Charging Plate.
Anoint your crystals and gemstone jewelry with my SG Anointing Blend.
Want to learn more about gems, minerals, and crystal healing? Join our private Facebook group at www.facebook.com/groups/GemHaven
Want to learn more about perfume and aromatherapy? Join our private Facebook group at www.facebook.com/groups/SGPerfumery
Take a look at some of our previous offerings
January 2021 Tools: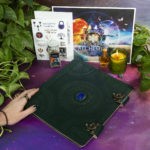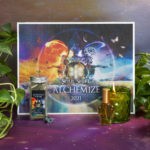 February 2021 Tools: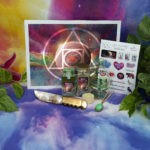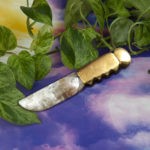 March 2021 Tools: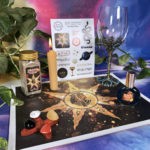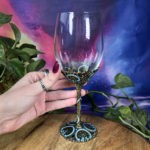 April 2021 Tools: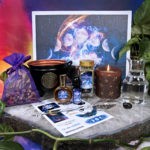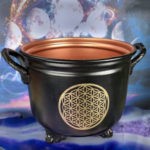 May 2021 Tools: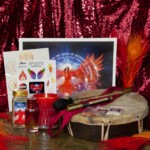 June 2021 Tools: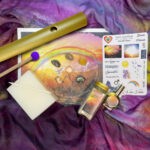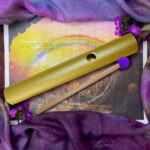 July 2021 Tools: