Sage Goddess offers the world's most popular online metaphysical courses, and my 2022 programs are finally here! Are you looking for a practical, affordable, hands-on crystal healing program? To help you discover how, when, and where to use crystals to balance, heal, shift, and manifest energy? Then you are in the right place at the right time! ​​Crystal Masters has brand new content for 2022! This online program is here to help you uncover ALL of my crystal healing techniques, at a fraction of the cost of other online programs.
We create new sacred tools each month that are available for optional purchase. These are all the necessary tools you will need for the monthly Crystal Masters session. They vary from month to month and align with the month's theme. In order to secure these tools, you must subscribe before midnight on the 14th day of the previous month.
These tools accompany our 2022 Sage Goddess Crystal Masters program. If you would like to join us, click here!
HOW CLASS TOOL SUBSCRIPTIONS ARE BILLED
When you sign up for either the Soul Shift or Crystal Masters tool subscription, you are billed for your first kit immediately. Your subscription will then auto-renew on the 15th of every month. If you start your subscription before the 15th of a given month, you will skip the first payment because your immediate payment upon subscribing has already covered this amount.
You must start your subscription by the 14th of a given month to receive the following month's tools.
You will be charged for your first set of class tools as soon as you subscribe, and on the 15th of every month moving forward.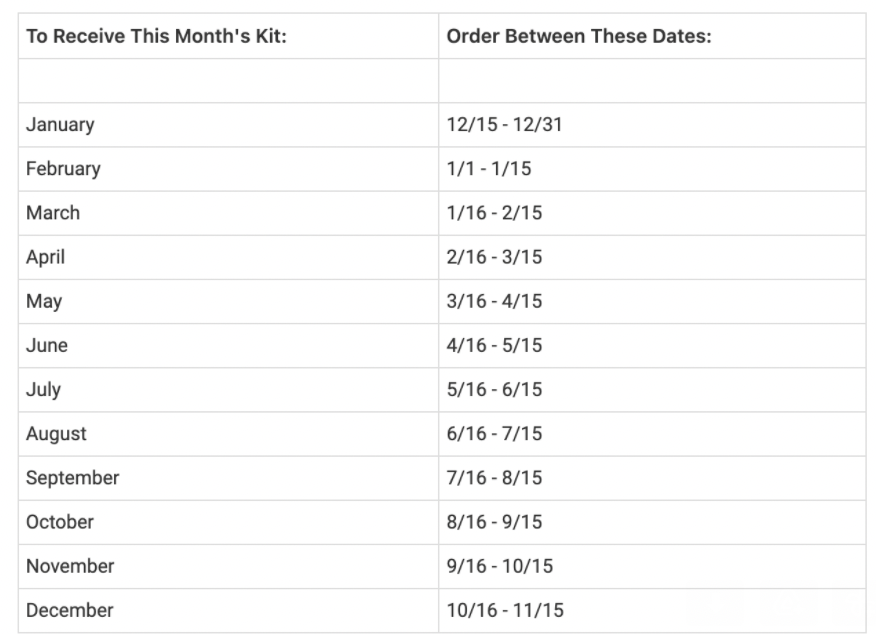 About July 2022 Sage Goddess Soul Shift Crystal Masters Tools
Ready for July? I'm so excited to share my newest Crystal Masters tools with you! In this year's greater Soul Shift Oracle program, we're tapping into our intuitive gifts and abilities, cultivating them to bring deep healing to ourselves, our families, and the world. In my 2022 Crystal Masters program, the theme is Crystals Around the World, and we're mapping 12 major geographic regions where crystals are sourced to the 12 chakras or energetic gateways and aligning them to monthly spiritual, geographical, and practical teachings and techniques. In July, our destination is Morocco, and we're focusing on the Third Eye Chakra: Your center of intuition, insight, and psychic vision. Learn more and join us here.
This month's tools include an azurite and malachite ring, my Moroccan Goddess Hair Serum, a custom-designed Passport to Morocco sticker sheet, and a correspondence card aligned to this month's teachings. I can't wait to work with these tools and tap into the incredible spirit of Morocco with you.
You will receive the following:
One (1) adjustable .925 sterling silver Moroccan Priestess Azurite and Malachite Ring, custom-designed just for YOU and our class. This gorgeous ring is made with azurite and malachite sourced from Morocco and is set in a quatrefoil design – a style seen often in Morocco. Azurite is a Third Eye Chakra stone that grows alongside malachite, lapis lazuli, and chrysocolla. It contains deep and primordial energy that's uniquely feminine. Perhaps that's why many of us refer to azurite as a Priestess Stone. This is a gem of psychic mastery, intellect, vision, and confidence. It was prized by Cleopatra because she believed it gave her supernatural powers and Edgar Cayce worked with it to help when channeling his visions. Azurite also cleanses the subconscious of emotionally charged thoughts and negative feelings. Malachite is the most powerful stone for feminine healing. It's known as the Doula Stone because it eases the pain of childbirth, and it heals feminine body systems. Malachite activates the Heart Chakra, stimulates life force, enhances diplomatic powers, and absorbs pollutants. It's associated with EMF protection and creates an energetic barrier around you to keep lower vibration frequencies away. You can rest assured that any malachite you purchase from Sage Goddess is conflict-free. Please note: Ring colors will vary – you may receive one with shades of green, dark green, and/or blue. Your ring will be intuitively chosen for you. Rest assured that the one meant for you will find its way to your space.
One (1) 5 ml dram of my Moroccan Goddess Hair Serum, handcrafted right here at Sage Goddess Headquarters. This hair serum is made of argan oil and infused with notes of lavender for tranquility, clary sage for stress relief, and ylang ylang for heart healing – essential oils that aren't just beautifully fragrant, but are also wonderful for your hair! Every bottle is also infused with a lapis lazuli chip stone for extra Third Eye magic and an infusion of confidence, royal wisdom, and power. Work with this serum to smooth frazzled locks – a little goes a LONG way. In class, I'll be teaching you all about the magic of argan oil, which is widely used in Morocco.
One (1) 5×7" Passport to Morocco sticker sheet, custom-designed right here at Sage Goddess Headquarters by my very own talented team of artists. Place these colorful and symbolic stickers on your notebooks, jar candles, altar, or any other surface you wish to infuse with the magic of Morocco.
One (1) 2×3" monthly correspondence card, aligned to this month's region, chakra, and crystal.
This listing is for a monthly subscription to the Sage Goddess Soul Shift Crystal Masters Tools. Each kit will arrive lovingly parceled along with a single leaf of white sage.
Blessings,
Athena
Note: Moroccan Goddess Hair Serum is for external use only.
Under California law (Proposition 65), we are required to inform you that because this item contains an agricultural product(s), it may also expose you to certain chemicals – natural or otherwise occurring, which are known to the State of California to cause cancer or birth defects or other reproductive harm. For more information go to: www.P65Warnings.ca.gov
~*~ ~*~ ~*~ ~*~ ~*~ ~*~ ~*~ ~*~ ~*~ ~*~ ~*~ ~*~ ~*~ ~*~~*~ ~*~ ~*~ ~*~ ~*~ ~*~
Charge your tools with orgone energy on my custom Orgonite Charging Plate.
Anoint your crystals and gemstone jewelry with my SG Anointing Blend.
Want to learn more about gems, minerals, and crystal healing? Join our private Facebook group at www.facebook.com/groups/GemHaven
Want to learn more about perfume and aromatherapy? Join our private Facebook group at www.facebook.com/groups/SGPerfumery
Take a look at some of our previous offerings
January 2022 Tools: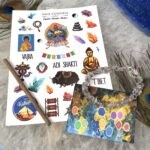 February 2022 Tools: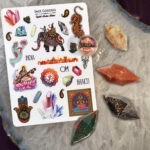 March 2022 Tools: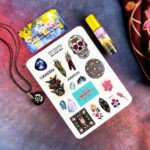 April 2022 Tools: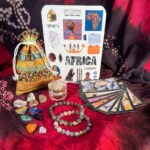 May 2022 Tools: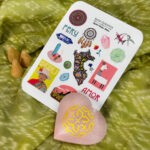 June 2022 Tools: