Sage Goddess offers the world's most popular online metaphysical courses, and my 2022 programs are finally here! Are you looking for a practical, affordable, hands-on crystal healing program? To help you discover how, when, and where to use crystals to balance, heal, shift, and manifest energy? Then you are in the right place at the right time! ​​Crystal Masters has brand new content for 2022! This online program is here to help you uncover ALL of my crystal healing techniques, at a fraction of the cost of other online programs.
We create new sacred tools each month that are available for optional purchase. These are all the necessary tools you will need for the monthly Crystal Masters session. They vary from month to month and align with the month's theme. In order to secure these tools, you must subscribe before midnight on the 14th day of the previous month.
These tools accompany our 2022 Sage Goddess Crystal Masters program. If you would like to join us, click here!
HOW CLASS TOOL SUBSCRIPTIONS ARE BILLED
When you sign up for either the Soul Shift or Crystal Masters tool subscription, you are billed for your first kit immediately. Your subscription will then auto-renew on the 15th of every month. If you start your subscription before the 15th of a given month, you will skip the first payment because your immediate payment upon subscribing has already covered this amount.
You must start your subscription by the 14th of a given month to receive the following month's tools.
You will be charged for your first set of class tools as soon as you subscribe, and on the 15th of every month moving forward.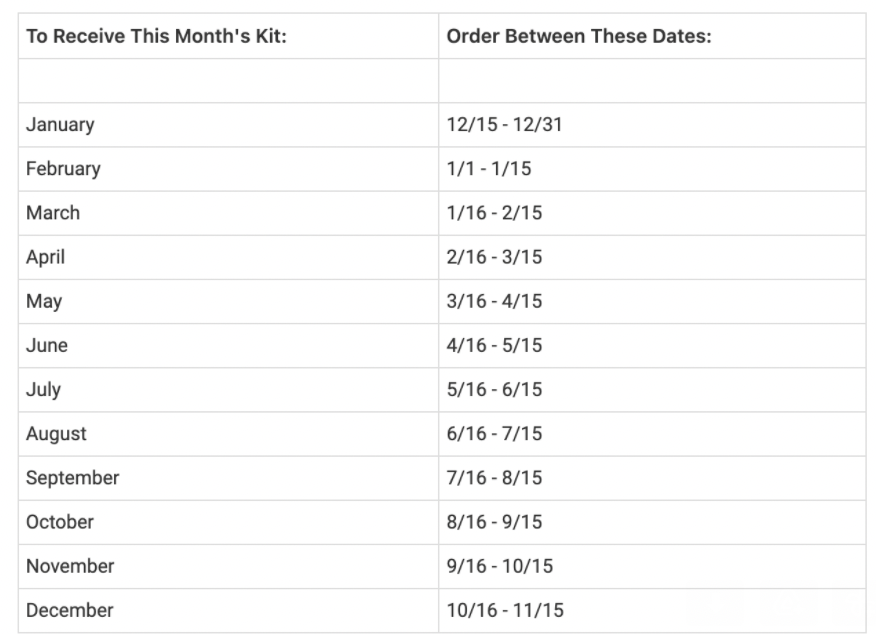 About September 2022 Sage Goddess Soul Shift Crystal Masters Tools
Ready for September? I'm so excited to share my newest Crystal Masters tools with you! In this year's greater Soul Shift Oracle program, we're tapping into our intuitive gifts and abilities, cultivating them to bring deep healing to ourselves, our families, and the world. In my 2022 Crystal Masters program, the theme is Crystals Around the World, and we're mapping 12 major geographic regions where crystals are sourced to the 12 chakras or energetic gateways and aligning them to monthly spiritual, geographical, and practical teachings and techniques. In September, our destination is China, and we're focusing on the Soul Star Chakra: Your portal to the stars and other dimensions. Learn more and join us here.
In September, I'll also be teaching you about gua sha as your sensory experience to enhance both inner and outer beauty by stimulating the flow of energy. To support this work, you'll receive a two-piece set of purple velvet fluorite gua sha tools, a dram of Athena's Favorite Bella Blue Face Serum, a custom-designed Passport to China sticker sheet, and a correspondence card aligned to this month's teachings. I can't wait to work with these tools and tap into the incredible spirit of China with you.
You will receive the following:
One (1) set of two (2) purple velvet fluorite gua sha tools, including one (1) double-curved purple velvet gua sha tool and one (1) wave-shaped purple velvet gua sha tool. This set was custom-made just for Sage Goddess and the stone was sourced from China. Gua sha translates to "scraping" in Chinese, however, these tools are meant to be gently pressed on the face and other parts of the body with upward strokes. You can work with gua sha tools in a variety of different ways – over a face mask to help absorb all those good ingredients, in the final step of your skincare routine, or as massage tools to help alleviate knots in your muscles. Purple velvet fluorite is a form of purple fluorite known for its rich color and silky appearance. It's a stone for soul work that helps expand your consciousness and deepen your spiritual practice. It activates the Crown Chakra, enhances your psychic ability, clarifies your dharma, and attracts new opportunities. Fluorite emanates the swords (mental/thought) energy of the tarot and cuts through the mental clutter and confusion. It helps you to become more discerning in what you allow in, bringing scattered energies and thoughts into greater cohesion. It's a stone of higher realm connection and manifesting your purpose. If you're seeking to align your natural talents and gifts with your higher calling, or searching for your purpose in this world, this is the crystal for you. The double-curved gua sha tool is meant for massaging the delicate areas of your face such as around your eyes and cheeks. The wave-shaped gua sha tool is meant for deeper massage around the rest of your face and body.
One (1) 5 ml dram of Athena's Favorite Bella Blue Face Serum. This serum is lovingly handcrafted right here at Sage Goddess Headquarters with all-natural ingredients. Marula seed oil is moisturizing, filled with antioxidants, and regulates oil production – leaving your skin looking and feeling healthy. It's also known to have anti-aging properties. Vitamin E reduces inflammation, helps skin cells regenerate, and keeps skin looking youthful. Blue yarrow is soothing and purifying. It promotes youthful, smooth skin and harmonizes the mind, body, and spirit. Blue yarrow is also known to aid divination, deepen intuition and dream work, and help you heal from past emotional wounds.
Blue tansy is a yellow-flowered plant that originates from Morocco. It's one of the highest vibrational plants that elevates your personal frequency and opens your Third Eye Chakra. It's uplifting, soothing, and balances and calms the mind. Blue chamomile has high azulene content (the active organic compound of chamomile) which gives it a deep blue tone. It calms, soothes, and cools the nerves. It also attracts abundance, and working with this oil is said to increase your attractivity. Rose geranium works as an astringent that tightens, brightens, and removes dead skin cells. It helps with inflammation and moisturizes dry skin. Lavender is one of the most commonly used oils in the world. It supports physical wellness, especially by promoting restful sleep and bringing about a state of happiness.
Incorporate this soothing serum into your daily self-care rituals to calm your complexion, improve skin tone, and repair damaged skin. It's especially good for rosacea.
One (1) 5×7" Passport to China sticker sheet, custom-designed right here at Sage Goddess Headquarters by my very own talented team of artists. Place these colorful and symbolic stickers on your notebooks, jar candles, altar, or any other surface you wish to infuse with the magic of China and gua sha.
One (1) 2×3" monthly correspondence card, aligned to this month's region, chakra, and crystals.
This listing is for a monthly subscription to the Sage Goddess Soul Shift Crystal Masters Tools. Each kit will arrive lovingly parceled along with a single leaf of white sage.
Blessings,
Athena
Note: Athena's Favorite Bella Blue Face Serum is for external use only.
Under California law (Proposition 65), we are required to inform you that because this item contains an agricultural product(s), it may also expose you to certain chemicals – natural or otherwise occurring, which are known to the State of California to cause cancer or birth defects or other reproductive harm. For more information go to: www.P65Warnings.ca.gov
~*~ ~*~ ~*~ ~*~ ~*~ ~*~ ~*~ ~*~ ~*~ ~*~ ~*~ ~*~ ~*~ ~*~~*~ ~*~ ~*~ ~*~ ~*~ ~*~
Charge your tools with orgone energy on my custom Orgonite Charging Plate.
Anoint your crystals and gemstone jewelry with my SG Anointing Blend.
Want to learn more about gems, minerals, and crystal healing? Join our private Facebook group at www.facebook.com/groups/GemHaven
Want to learn more about perfume and aromatherapy? Join our private Facebook group at www.facebook.com/groups/SGPerfumery
Take a look at some of our previous offerings
January 2022 Tools: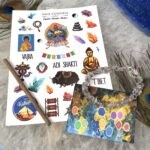 February 2022 Tools: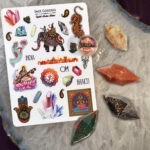 March 2022 Tools: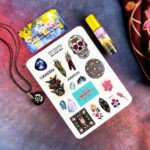 April 2022 Tools: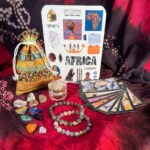 May 2022 Tools: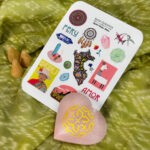 June 2022 Tools: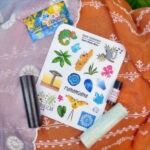 July 2022 Tools: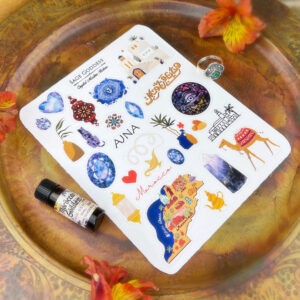 August 2022 Tools: