Sage Goddess offers the world's most popular online metaphysical courses, and my 2022 programs are finally here! Are you looking for a practical, affordable, hands-on crystal healing program? To help you discover how, when, and where to use crystals to balance, heal, shift, and manifest energy? Then you are in the right place at the right time! ​​Crystal Masters has brand new content for 2022! This online program is here to help you uncover ALL of my crystal healing techniques, at a fraction of the cost of other online programs.
We create new sacred tools each month that are available for optional purchase. These are all the necessary tools you will need for the monthly Crystal Masters session. They vary from month to month and align with the month's theme. In order to secure these tools, you must subscribe before midnight on the 14th day of the previous month.
These tools accompany our 2022 Sage Goddess Crystal Masters program. If you would like to join us, click here!
HOW CLASS TOOL SUBSCRIPTIONS ARE BILLED
When you sign up for either the Soul Shift or Crystal Masters tool subscription, you are billed for your first kit immediately. Your subscription will then auto-renew on the 15th of every month. If you start your subscription before the 15th of a given month, you will skip the first payment because your immediate payment upon subscribing has already covered this amount.
You must start your subscription by the 14th of a given month to receive the following month's tools.
You will be charged for your first set of class tools as soon as you subscribe, and on the 15th of every month moving forward.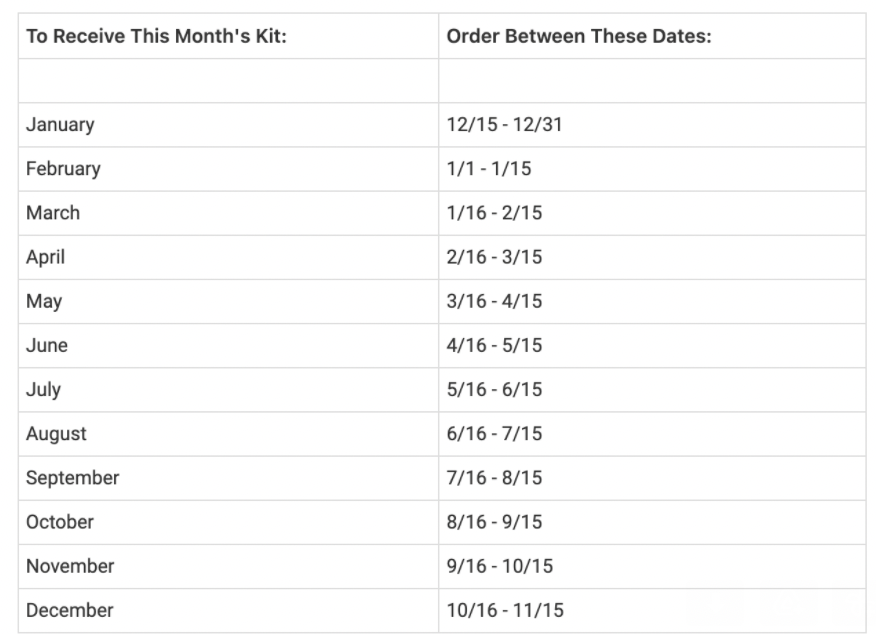 About June 2022 Sage Goddess Soul Shift Crystal Masters Tools
Ready for June? I'm so excited to share my newest Crystal Masters tools with you! In this year's greater Soul Shift Oracle program, we're tapping into our intuitive gifts and abilities, cultivating them to bring deep healing to ourselves, our families, and the world. In my 2022 Crystal Masters program, the theme is Crystals Around the World, and we're mapping 12 major geographic regions where crystals are sourced to the 12 chakras or energetic gateways and aligning them to monthly spiritual, geographical, and practical teachings and techniques. In June, our destination is Madagascar, and we're focusing on the Throat Chakra: Your center of truth and communication. Learn more and join us here.
This month's tools include a shungite harmonizer, an amazonite harmonizer, massage oil, a custom-designed Passport to Madagascar sticker sheet, and a correspondence card aligned to this month's teachings. I can't wait to work with these tools and tap into the incredible spirit of Madagascar with you.
You will receive the following:
One (1) shungite harmonizer (about 1×4") and one (1) amazonite harmonizer (about 1×4"). Shungite is almost pure carbon, which is a master healer. This purifying gem clears the aura and is the most powerful energetic filter, originally used by the ancient Romans to line their aqueducts and remove impurities from their water. Shungite harmonizes yin, or feminine, energy and heals all chakras – especially the Root and Earth Star Chakras. It removes unwanted energies and impurities from people, places, and spaces, and helps clear the body of any dysfunctional patterns. This stone also encourages authenticity, making it almost uncomfortable to speak or act in a way that's not aligned with the truth of who you are. Shungite clears any obstacles that keep you from opening your heart and mind to receive abundance or any desires. Amazonite is a Throat Chakra stone that encourages speaking your truth clearly with clarity, ease, and confidence. It helps to heal unhealthy communication patterns and assists you in having difficult conversations with ease. Working with this gem opens the door to heartfelt sharing. Beyond what it does for communication, amazonite also absorbs and transmutes geomagnetic stress – the energies from your phone and computer that are so unhealthy for you to receive and absorb day in and day out.
Harmonizers are tools that harmonize the body and soul. Traditionally, one harmonizer is held in each hand during meditation or healing work to promote spiritual balance. To work with your harmonizers, hold your shungite harmonizer in one hand and your amazonite harmonizer in the other. Doing so will help you clear blockages in your Throat Chakra and come into perfect harmony with your innermost truth.
One (1) 5 ml dram of my Vanilla Rose Massage Oil, for this month's sensory experience. This beautiful massage oil was lovingly handcrafted right here at Sage Goddess Headquarters. It's a blend of vanilla and rose attar combined with apricot oil. Vanilla holds a fragrance that's wonderfully warm and seductive. It's a powerful aphrodisiac that enhances libido and increases sexual arousal. Rose encourages soul connection and opens channels of receptivity. It's a famous symbol of love, luck, youth, beauty, passion, and attraction. Apricot purifies negative energies and provides support during times of letting go. It eases transitions and helps you release what no longer serves you. Every bottle of my Vanilla Rose Massage Oil is also infused with a clear quartz chip stone, for amplified magic.
One (1) 5×7" Passport to Madagascar sticker sheet, custom-designed right here at Sage Goddess Headquarters by my very own talented team of artists. Place these colorful and symbolic stickers on your notebooks, jar candles, altar, or any other surface you wish to infuse with the magic of Madagascar.
One (1) 2×3" monthly correspondence card, aligned to this month's region, chakra, and crystals.
This listing is for a monthly subscription to the Sage Goddess Soul Shift Crystal Masters Tools. Each kit will arrive lovingly parceled along with a single leaf of white sage.
Blessings,
Athena
Note: Vanilla Rose Massage Oil is for external use only.
Under California law (Proposition 65), we are required to inform you that because this item contains an agricultural product(s), it may also expose you to certain chemicals – natural or otherwise occurring, which are known to the State of California to cause cancer or birth defects or other reproductive harm. For more information go to: www.P65Warnings.ca.gov
~*~ ~*~ ~*~ ~*~ ~*~ ~*~ ~*~ ~*~ ~*~ ~*~ ~*~ ~*~ ~*~ ~*~~*~ ~*~ ~*~ ~*~ ~*~ ~*~
Charge your tools with orgone energy on my custom Orgonite Charging Plate.
Anoint your crystals and gemstone jewelry with my SG Anointing Blend.
Want to learn more about gems, minerals, and crystal healing? Join our private Facebook group at www.facebook.com/groups/GemHaven
Want to learn more about perfume and aromatherapy? Join our private Facebook group at www.facebook.com/groups/SGPerfumery
Take a look at some of our previous offerings
January 2022 Tools: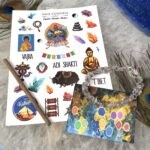 February 2022 Tools: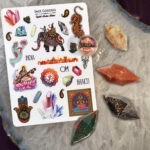 March 2022 Tools: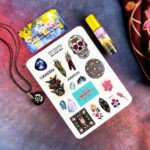 April 2022 Tools: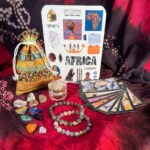 May 2022 Tools: