Sage Goddess offers the world's most popular online metaphysical courses, and my 2022 programs are finally here! Are you looking for a practical, affordable, hands-on crystal healing program? To help you discover how, when, and where to use crystals to balance, heal, shift, and manifest energy? Then you are in the right place at the right time! ​​Crystal Masters has brand new content for 2022! This online program is here to help you uncover ALL of my crystal healing techniques, at a fraction of the cost of other online programs.
We create new sacred tools each month that are available for optional purchase. These are all the necessary tools you will need for the monthly Crystal Masters session. They vary from month to month and align with the month's theme. In order to secure these tools, you must subscribe before midnight on the 14th day of the previous month.
These tools accompany our 2022 Sage Goddess Crystal Masters program. If you would like to join us, click here!
HOW CLASS TOOL SUBSCRIPTIONS ARE BILLED
When you sign up for either the Soul Shift or Crystal Masters tool subscription, you are billed for your first kit immediately. Your subscription will then auto-renew on the 15th of every month. If you start your subscription before the 15th of a given month, you will skip the first payment because your immediate payment upon subscribing has already covered this amount.
You must start your subscription by the 14th of a given month to receive the following month's tools.
You will be charged for your first set of class tools as soon as you subscribe, and on the 15th of every month moving forward.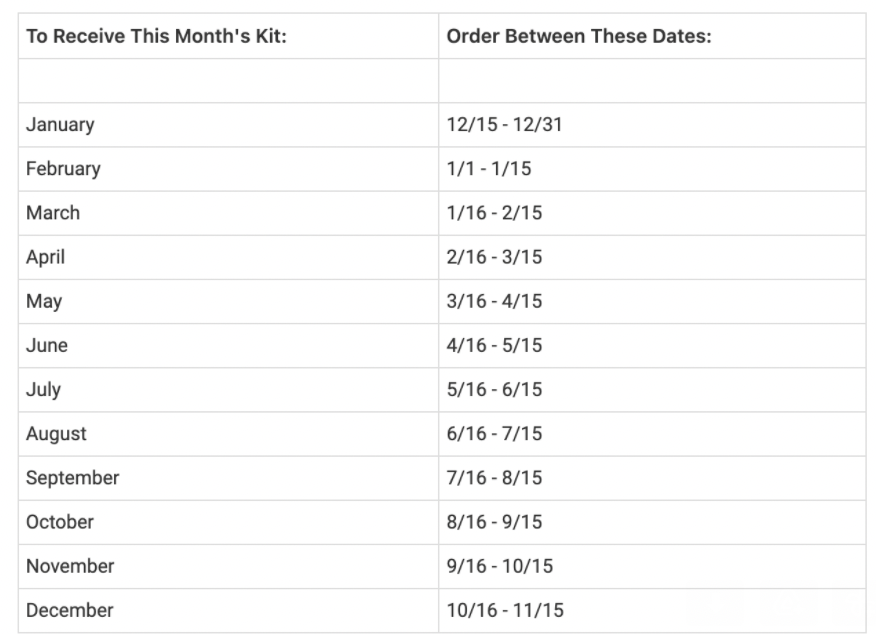 About February 2022 Sage Goddess Soul Shift Crystal Masters Tools
Ready for February? I'm so excited to share my newest Crystal Masters tools with you! In this year's greater Soul Shift Oracle program, we'll be tapping into our intuitive gifts and abilities, cultivating them to bring deep healing to ourselves, our families, and the world. In Crystal Masters, we're exploring the 12 main geographic regions where crystals are sourced – looking both at their history and geology to understand their frequency based on location. We'll be mapping these regions to the 12 chakras or energetic gateways, and aligning them to monthly spiritual, geographical, and practical teachings and techniques.
In February, our destination is India – a beautiful, vibrant country with so much magic and wisdom to offer. We'll be focusing on the Root Chakra: Your connection to the physical world and center of balance and stability. We'll also be working with mudras and learning how to incorporate them into our spiritual practice. In Hinduism and Buddhism, mudras are hand gestures or positionings held during meditation. They're known to recharge your spirit and direct your focus, and different mudras activate different energies. This month's tools include FOUR gorgeous mudra diamonds carved from almandine garnet, bloodstone, sunstone, and peach aventurine. You'll also receive my Mudra Balm, a Passport to India sticker sheet, and a monthly correspondence card. I can't wait to teach you more about mudras, lead you in working with these tools, and tap into the incredible spirit of India with you.
You will receive the following:
One (1) almandine garnet mudra diamond (about 2"). I can't say enough good things about almandine garnet – I just love it! It activates the Root Chakra for grounding, vitality, and protection and helps you integrate the wisdom of Earth with the wisdom of Spirit. This calming gem is great to work with during spiritual journeys because it pulls you back to center and ensures a safe return. It imparts strength, grace, balance, security, and safety and helps you overcome any challenge with ease. Almandine garnet also reminds women of their divine sexuality and promotes fertility. Work with this stone to anchor yourself into Mother Earth whenever you feel unstable or lacking in physical energy. To add to the magic, this almandine garnet is carved into a diamond shape. The diamond shape, also known as a "rhombus," consists of two triangles joined together. This sacred geometric symbol represents balance, inner strength, and yin and yang energy.
One (1) bloodstone mudra diamond (about 2"). Bloodstone is my favorite stone for pain relief and my go-to stone for healing of any kind. This Root Chakra gem is found globally, but one of the largest mines is in India, so it's commonly called Indian bloodstone. When feeling fearful or frail, bloodstone enhances tenacity, energy, and endurance. It's also protective and rejuvenating and gives you the courage to face challenges and move through difficult times with resilience and resolve. See properties for the diamond shape above.
One (1) sunstone mudra diamond (about 2"). Sunstone is a leadership stone that helps you recognize and manifest your potential. This gem is a great tool for developing organizational skills. When a decision needs to be made, it offers clarity and the ability to act in concert with a larger purpose. Sunstone also brings awakening, enhances creativity, boosts enthusiasm, and lifts your mood. This vital stone helps you see the glass half-full and, as a result, acquire knowledge and wisdom that assists in manifesting prosperity. See properties for the diamond shape above.
One (1) peach aventurine mudra diamond (about 2"). Peach aventurine soothes stress and worry and is an emotional healer. It boosts creativity and manifestation while bringing calm, rest, and peace. Peach aventurine also has the same metaphysical properties as green aventurine, bringing growth, luck, and abundance. Not only does it inspire new ideas, good fortune, and forward motion – it does so with a tranquil, gentle touch. For all my shy empaths out there, peach aventurine helps you balance your emotions and tap into your intuitive abilities with trust and creativity. It helps get you in the creative flow and reach a quiet state for meditation. See properties for the diamond shape above.
One (1) container of my Mudra Balm (about 3 grams), to elevate your sensory experience of India. This all-natural balm was handcrafted right here at Sage Goddess Headquarters, and its base is a moisturizing combination of babassu oil, beeswax, cocoa beans, avocado butter, and shea butter. It's blended with my Mudra Perfume, a stunning fragrance infused with a number of Indian attars imported directly from India. In class, I'll teach you about attars and how to work with them alongside mudras. Mudra Perfume is a blend of majmua attar for peace, amber attar for purification and grounding, kewra oil for wisdom and inspiration, motia attar for mental clarity and divine connection, and three types of lotus: White lotus for spiritual awakening, blue lotus for intuition, and pink lotus for spiritual awareness. My Mudra Balm is also infused with a clear quartz chip stone, for amplified magic.
This sacred balm was made with a proprietary blend of ingredients, all of which are 100% natural and skin-safe. Our balms are elevated compared to other brands because we don't take the easy route – instead of using a high ratio of beeswax, we combine four different kinds of butters and make this blend with 100% essential oils.
One (1) 5×7" Passport to India sticker sheet, custom-designed right here at Sage Goddess Headquarters by my very own talented team of artists. Place these colorful and symbolic stickers on your notebooks, jar candles, altar, or any other surface you wish to infuse with the magic of India.
One (1) monthly correspondence card (business card size), aligned to this month's region, chakra, and crystals: India, Root Chakra, almandine garnet, bloodstone, sunstone, and peach aventurine.
This listing is for a monthly subscription to the Sage Goddess Soul Shift Crystal Masters Tools. Each kit will arrive lovingly parceled along with a single leaf of white sage.
Blessings,
Athena
Note: Mudra Balm is for external use only.
Under California law (Proposition 65), we are required to inform you that because this item contains an agricultural product(s), it may also expose you to certain chemicals – natural or otherwise occurring, which are known to the State of California to cause cancer or birth defects or other reproductive harm. For more information go to: www.P65Warnings.ca.gov
~*~ ~*~ ~*~ ~*~ ~*~ ~*~ ~*~ ~*~ ~*~ ~*~ ~*~ ~*~ ~*~ ~*~~*~ ~*~ ~*~ ~*~ ~*~ ~*~
Charge your tools with orgone energy on my custom Orgonite Charging Plate.
Anoint your crystals and gemstone jewelry with my SG Anointing Blend.
Want to learn more about gems, minerals, and crystal healing? Join our private Facebook group at www.facebook.com/groups/GemHaven
Want to learn more about perfume and aromatherapy? Join our private Facebook group at www.facebook.com/groups/SGPerfumery
Take a look at some of our previous offerings
January 2022 Tools: