Is the unicorn your spirit animal? If so, you're drawn to any sighting of this majestic creature. And it's mirroring you right back! These Palo Santo Unicorns are magical little carvings and they remind us to shine, sparkle, play, and dream! Palo santo, a sacred wood from Peru, has been used as indigenous medicine by shamans and medicine people of South America for thousands of years. I use palo santo all the time, especially when anyone in my home is sick, or whenever I'm doing healing work for clients. These Palo Santo Unicorns will surround you with energies of purification, positivity, and imagination and bring some childlike wonder to any space you choose.
The deeper magic of these Palo Santo Unicorns
I absolutely adore palo santo. Its essence is very different from that of white sage – the scent is sweeter, richer, and more mellow. It's also a lighter burn. Palo santo is perfect for smudging with its ability to help clear illness and negativity. BUT these Palo Santo Unicorns are not meant to be burned! They carry the magic of the legendary unicorn totem in combination with the medicinal potency of palo santo, making an enchanting adornment for your sacred space. One way to use your Palo Santo Unicorn without damaging your totem is to place it in the shower, in an area that's not in direct contact with the water. The steam from your shower will diffuse the oils and essences within this wood carving, surrounding you with a medicinal vapor.
The unicorn is famous for getting us excited about the world of fantasy and all the mystical creatures that live beyond our known reality. When we see a unicorn, we can't help but feel the joy of a starry-eyed child again. As a spirit animal, unicorn calls you to be magical, play, and to never give up on your dreams. Unicorn is beautifully unique and teaches you to recognize and celebrate the uniqueness in everyone, especially in yourself. If the unicorn is your spirit animal, work with one of these Palo Santo carvings to connect with its healing power and delight your inner child! Run wild! Love with an open heart! And most importantly: BELIEVE.
Sage Goddess Palo Santo Sustainability
At Sage Goddess we only use sustainably sourced Palo Santo wood and oils. Our Peruvian partners only harvest wood that has died naturally, and has been dead for at least 5 years. We never harm living trees! The dead wood is collected, cleaned and cut by hand. In addition, we are committed to replanting trees in the forests where we find our wood. This ensures that our our Palo Santo forests are not susceptible to over-harvesting.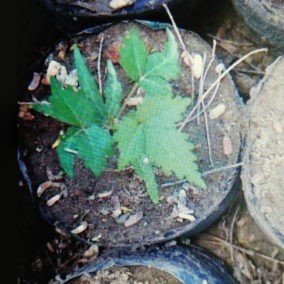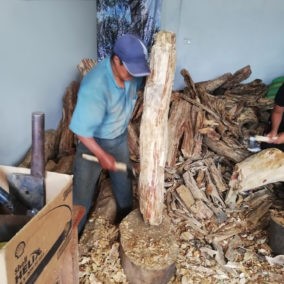 This listing is for one (1) Palo Santo Unicorn (about 3"). Yours will arrive lovingly parceled for your enjoyment.
With Love,
Athena
Under California law (Proposition 65), we are required to inform you that because this item contains an agricultural product(s), it may also expose you to certain chemicals – natural or otherwise occurring, which are known to the State of California to cause cancer or birth defects or other reproductive harm. For more information go to: www.P65Warnings.ca.gov
~*~ ~*~ ~*~ ~*~ ~*~ ~*~ ~*~ ~*~ ~*~ ~*~ ~*~ ~*~ ~*~ ~*~~*~ ~*~ ~*~ ~*~ ~*~ ~*~ ~*~
Charge your tools with orgone energy on my custom Orgonite Charging Plate.
Anoint your crystals and gemstone jewelry with my SG Anointing Blend.
Want to learn more about gems, minerals, and crystal healing? Join our private Facebook group at www.facebook.com/groups/GemHaven
Want to learn more about perfume and aromatherapy? Join our private Facebook group at www.facebook.com/groups/SGPerfumery