Welcome to the latest edition of The Weekly Sage, an outward and inward look at the week to come. So many of us use Tarot, astrology, and contemplative journaling to support ourselves and each other. We hope this little weekly blog will inspire all of us to think, feel, and transform in bigger ways together. May it unite us by collectively magnifying our personal intentions into a potent source of positive energy, that will spread into our communities and beyond.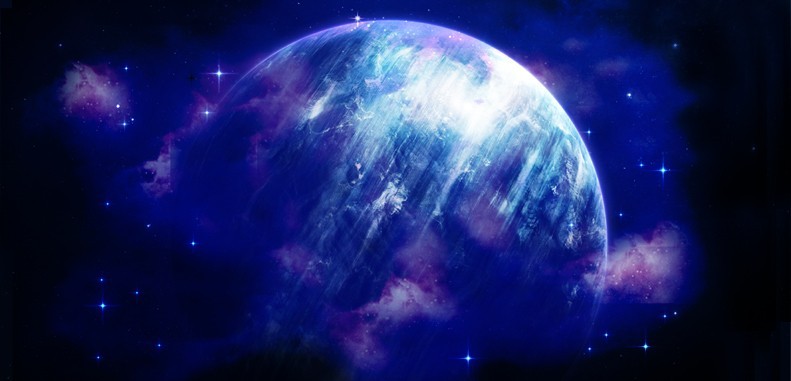 Astrology
The planet of faith and compassion turns retrograde on June 18. Neptune reflects our relationship with something greater than ourselves, and our relationship with the collective unconscious. Neptune retrograde is an opportunity for remembering, re-defining, reconnecting, and/or reclaiming your relationship with Source, and with the many sparks of Source in all things of Earth and the Cosmos. This relationship lives in your creativity, dreams, imagination – in your connection with nature, your consciousness, and in all of your bodies.
Open yourself up to Neptune retrograde by creating time to let go of your linear mind. Allow life to fuzz in and out of focus with meditation, any form of art, music, dance, divination, or nature. Or simply stare at a wall. Neptune retrograde can expose, often by first obscuring, what we've already set in motion. We can see the movie we've been projecting from a higher perspective. It can blow us open to the different shades of love that are so beyond our minds, we feel a little crazy…But we are so much more than our minds.
Deconstruct reality. Feel beyond that which you can think. Let go of all you think and know, allowing yourself to be driven purely by intuition. With Neptune, there is never anything but now, and now is always perfectly complete. It's a new moment.
On June 21, Sun enters Cancer and our consciousness is infused with the living waters of life itself. Cancer is the water from which we come; our roots in all realms. To know Cancer is to feel – to be moved by feeling and to activate feeling. When we are not too attached to our feelings and the stories we make up about them, we flow like a cleansing and refreshing river, with the emotional healing of Cancer. The start of summer is marked by the beginning of Cancer, initiating us into the season of light, passion, strength, warmth, and expansion of intuition. To truly live an inspired life, we need to first feel it!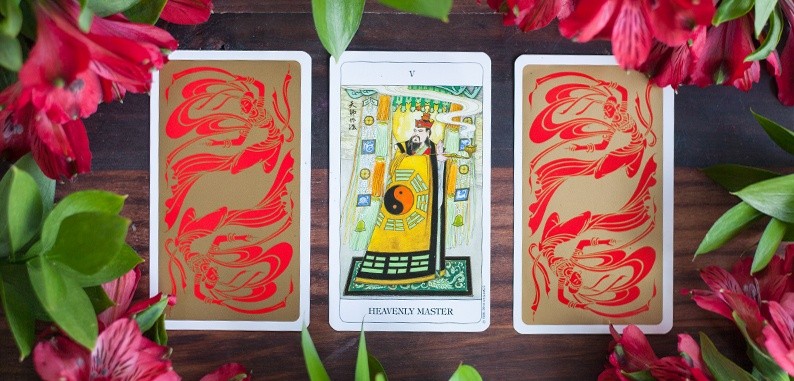 Weekly Tarot
The Hierophant Tarot card comes forward for all of us today, representing institution and the pursuit of knowledge. A Hierophant literally means someone who interprets secret knowledge. He is shown sitting on a throne between two pillars, with two men kneeling beneath him. His right hand is raised in benediction, with two fingers pointing skyward and two pointing down, representing a bridge between Heaven and Earth. Although the Hierophant also represents conformity and conventionalism, it's important to understand that The Hierophant is a bearer of compassion and profound knowledge. He can represent a spiritual leader, or an elder – a father figure. The Hierophant also represents our own capacity as Spiritual leaders and teachers. When we feel aimless, the Hierophant offers his sage wisdom, advising us to calm the panic inside by exploring our higher consciousness. The Hierophant symbolizes the beliefs we adopt and asks us to heed the messages and routines of our ancestors who came long before us. Alternatively, he may also appear to remind us to let go of what we're stubbornly holding onto; to not continue following the convention of our previous patterns. The Hierophant leads us, by the hand, ensuring us that we never walk alone.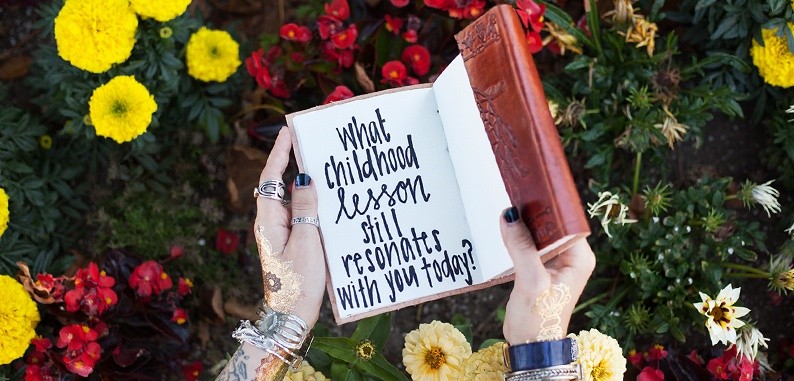 Weekly Journal
What childhood lesson still resonates with you today? We have all been conditioned with values that were taught to us as children. Even if you rebelled against them, or if your childhood was less than favorable, your character has been shaped by your own learned moral values. What lessons have you abandoned and which ones have you kept? Which lessons are still important to you now? Do you still say "thank you" when someone opens your door? Do you show compassion for a stranger in need? Do you take the host a gift as an offering for a party? Or if you stay in their home? Do you respect your elders? Do you chew with your mouth closed or wait to speak until someone else has finished their thought? What lessons have you carried on today that make you a better adult? A better person? What do you value about your upbringing? What would you have changed?
Big Question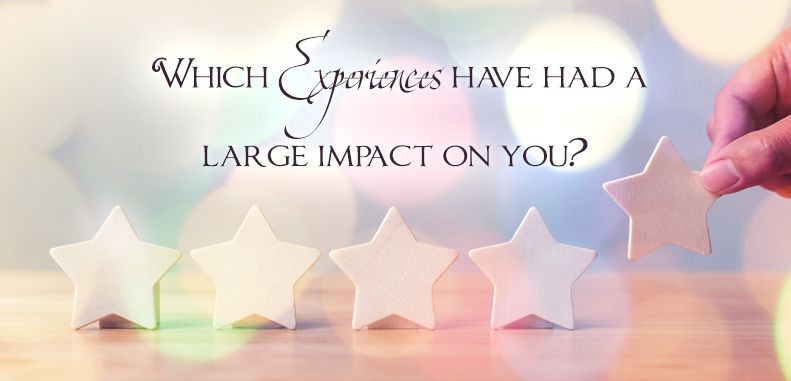 Curious about the spirituality and ritual practices of ancient civilizations? Join my Magical Sabbatical course, and see how you can weave their ancient traditions with your own spiritual practices.
Do you love harnessing the energy of the moon in all her phases? Join my Full Moon Ritualists community on Facebook where we share educational tidbits on working with moon energy, learn about astrology, and engage in lively, wild conversations with other like-minded tribe members.
I absolutely love and encourage all magical feedback from my readers, my loves! However, I do not regularly moderate comments on the Sage Goddess blogs. So if you have a specific question or query that you'd like us to answer, please contact us via our Facebook page.