Welcome to the latest edition of the Weekly Sage, an outward and inward look at the week to come. So many of us use Tarot, astrology, and contemplative journaling to support ourselves and each other. We hope this little weekly blog will inspire all of us to think, feel, and transform in bigger ways together. May it unite us by collectively magnifying our personal intentions into a potent resource of positive energy, that will spread into our communities and beyond.
We are so excited here at Sage Goddess about all the magic on its way to you! We have celebrations coming up that you can attend no matter where you live.
Join us for our Full Moon event on December 4th. This is the last Full Moon of 2017 – you don't want to miss it! Through this meditation, you'll journey to the shamanic realms to seek wisdom, and increase your ability to connect deeply with your guides and the fountain of energy at the center of our Cosmos. RSVP to our FREE online or in-person Full Moon event to connect to Source and take a powerful Shamanic journey to prepare for 2018.
I hope you had a wonderful Thanksgiving with family and friends – surrounded by the people you love and food that nourished your body and spirit. We extended our Black Friday Sale today to inspire you to shop for your loved ones with sacred intention. Find the gifts that will make their hearts and souls truly sing – we have over 100 new treasures for you to shop right now! And if you're in the Los Angeles area, I invite you to join us in our showroom – come by, say hello, meet your neighbors, and enjoy a warm mug from our beverage bar while you save on all your magical gifts this holiday season.


Astrology – Welcome to Adventureland
On December 1st, Venus moves from Scorpio's intense energy, into Sagittarius – the sign of adventure – gracing us with a lighter, more cheerful energy. Sagittarius has almost nothing in common with Scorpio – while Scorpio revels in going deep and dark in secrecy, Sagittarius prefers to operate in the light, with visible fireworks, and bold and open expression. Sagittarius is all about unexplored possibilities, making this transit a rather exciting one. With Venus in Sagittarius, we feel motivated to take our relationships to a whole new level – romantic trips with your partner, friends, and/or family; learning a new language, eating foreign food, and immersing yourself in unknown cultures with those you love are highly encouraged now. Go on and take a trip around the world, within the comforts of your own neighborhood, by exploring the unknown and expanding your consciousness mentally, emotionally, or spiritually.
This is also a time when we feel empowered to speak our truths with our loved ones, without thinking of the repercussions that follow. Sagittarian energy, although fun and exciting, is also fiery. We feel the need now, more than ever, to debate and enforce our opinions, sometimes at the sacrifice of others. It's important, now, to focus on harnessing this energy with buoyancy and respect the opinions of others. We are encouraged to be honest and open, but we should remember to do so with grace. I invite you to think about how you can use the Sagittarian energy for your greatest good. Meditate on how you can use this bright fiery energy to explore new heights of openness and honesty in your relationships.


Weekly Tarot
The Justice Tarot card comes forward today, for all of us, representing adjustment. In Egyptian mythology, Maat (goddess of justice) would weigh the deceased's heart on one scale, and her feather of truth on another, to decide the fate of their afterlife. If their heart was heavy, it meant they were burdened by sin and worldly possessions – and would be devoured by the soul-devouring monster, Ammit. If their heart balanced the scale with the feather, they were worthy to greet Osiris, god of the dead, in Paradise.
The female depicted on the Justice Tarot card is dressed in the robes of nobility, with authority and stature. She holds the scales in one hand, representing fairness, balance, and equality, while the sword of judgment is in the other. The sword represents our quest to find balance – with fierce order and logic. It is important that we sometimes step back and emotionally remove ourselves from a situation to judge it with fairness. Our emotions have a way of clouding our judgment, and we must balance ourselves with objectivity and accept the consequences of our actions. Any extreme has consequences. Justice encourages us to adjust ourselves to do what we discern is right, making sure the equilibrium between our physical and spiritual self is maintained.
Justice also relates to the card of The Emperor – both cards symbolize rule and order. Where The Emperor represents its inherent structure, system, and control, Justice reflects the subconscious side of it; karma, and cause and effect. It gives us insight into our choices and helps us reflect on them – whether they were for our Highest Good, or not. The Justice Tarot card is about thinking with intention before making choices, accepting our faults, and making amends for them as we continue to learn and grow on our lifelong journeys.


Weekly Journal – Hear Me Roar
The New Year is approaching, which gives us an opportunity to reflect upon our passing year, and which steps we would like to take moving forward. 2017, in particular, has been revolutionary. Women's voices are being heard more than ever, and we're bonding with each other – in deeper ways – across the country, and all over the world. We are growing in unison. Women, by nature, are nurturing, loving, empathetic, and strong – and now is our turn to be nurtured. Our movement is a positive one, and when we let our inner goddess shine our truths – when we support one another with words and embraces – we create a bond that is unrivaled, impacting a new generation of stronger women.
I encourage you, my goddess warriors, to read my articles – parts I, II, III – about why the Divine Feminine model of leadership is needed now more than ever. When we stand united, we are stronger. When we combine the creative and life-giving force of the Divine Feminine with the power of the Divine Masculine, we will live in perfect harmony. One doesn't exist without the other; but the overwhelming energies of structure, security, and assertion of the Divine Masculine is causing depression, confusion, exhaustion, and pain. We need our Divine Feminine energies to step forward now and fight for balance.
We live, here and now, to inspire one another and be a part of the frequency that creates change. I am grateful we live in a time when unjust actions are being exposed, and I'm incredibly excited for what is to come. How have you embraced yourself this year? How can you help women move forward? Why does this matter? Where does this play in your own spiritual journey?
Join us as we lift the vibrations and come together as one in deep and meaningful, Cosmic Comfort meditation on November 29th! RSVP here to participate in Week 13 of our free meditation series to empower those around the world to spread love, peace, and compassion.

The Big Question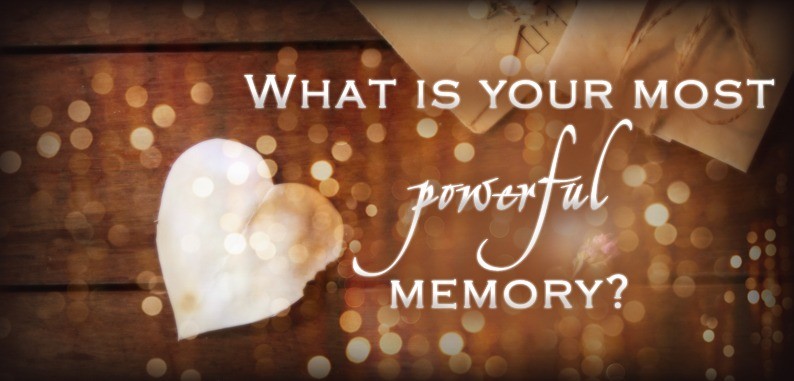 I absolutely love and encourage all magical feedback from my readers, my loves! However, I do not regularly moderate comments on the Sage Goddess blogs. So if you have a specific question or query that you'd like us to answer, please contact us via our Facebook page or email magic@sagegoddess.com.