Welcome to the latest edition of the Weekly Sage, an outward and inward look at the week to come. So many of us use Tarot, astrology, and contemplative journaling to support ourselves and each other. We hope this little weekly blog will inspire all of us to think, feel, and transform in bigger ways together. May it unite us by collectively magnifying our personal intentions into a potent resource of positive energy, that will spread into our communities and beyond.
Are you a member of Holistic Healer yet? The next stop on our journey around the World of Magic is Ancient Egypt. Experience the stories, sounds, scents, and daily routines by immersing yourself into this magical world, and see how you can implement these customs in your own life. You still have time to join our February class! Click here for more information.
We will honor and connect with Egypt during our online Full Moon celebration! During this guided meditation and ceremony, you are invited to begin solidifying your own foundation of strength for 2018. Call in ancient Egypt's vibrations of courage, power, immortality, and deep, Divine connection from the comfort of your own sacred space.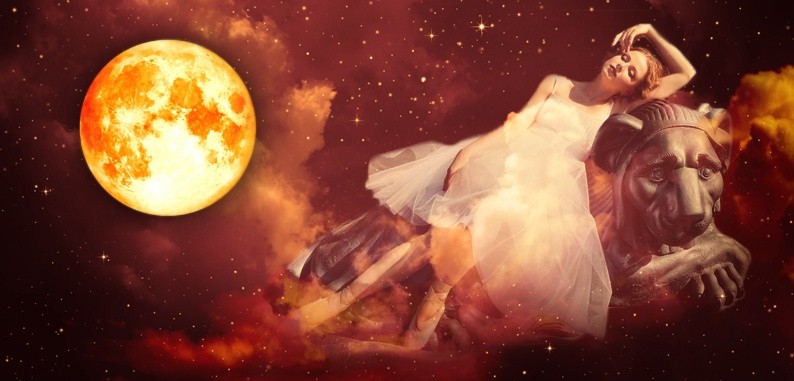 Astrology – Free Your Mind… 
On January 31st, we will experience the first full blue moon total lunar eclipse in 150 years. Following two brilliant full moons in January, February will embrace the darkness, with none, leaving you to shine forth your own inner light. January 31st is a powerful time to recognize the amazing source of light that you are, to share it with others, and to fully receive it within yourself. In the sign of Leo, this magical full moon will radiate the Lioness' strength, pride, and undeniable heart-centered presence. It's perfectly fitting that people are calling this event The Superwoman Full Moon! Read my Full Super Blue Moon blog to learn more, and RSVP to our FREE online Full Moon event for a guided meditation and ceremony in your own space and time.
January 31st also brings a change in transit for Mercury, as the Trickster enters Aquarius. As the ruler of communication and connections, Mercury impacts us on a very personal level. He presides over our thinking, learning, and movement from here to there. His domain also includes the messengers and messages of the body, such as nerves and hormones. Mixed up wiring in all forms can be traced back to Mercurial functions. In Aquarius, Mercury likes freedom from attachments and form. Make use of this transit by letting your mind rise above the mundane to experience new ways of making sense of things. Consider radically redefining your entire concept of "sense". Mercury enjoys solving problems, but infused with Aquarius, the only problems worth pursuing will truly elevate and liberate us. Sometimes old wires just keep crossing, or completely miss each other altogether. Harness Aquarius to step back and take in a much broader view. What happens when you allow room for the "wiring" to take care of itself, without old rules and restrictions? Use your mind to unlimit your spirit.    

Weekly Tarot
The High Priestess Tarot card comes forward for us today, representing intuition. The High Priestess can be seen as the female counterpart to the Magician. While the Magician represents the active force of will to creative expression, The High Priestess represents the receptive, mystical side of the creative unconscious. She guards what is unknown, keeping the secrets of the other realms within her vast knowledge. The High Priestess sees what is unseen, but is contained within all of us; the collective unconscious. She invites us into the realms of curiosity and reflection. The High Priestess is believed to be Persephone and The Empress is Demeter. While The Empress is the nurturing and life-giving mother who governs the pleasures, beauty, and bounty of the Earth, the High Priestess reigns over the cosmic and otherworldly dimensions, governing the ideals of the unconscious – sitting on her throne between darkness and light. When The High Priestess comes forward, she advises that we use our intuition and mediate between our ideals and reality. She is the fertile ground from which all potential will grow and come to fruition.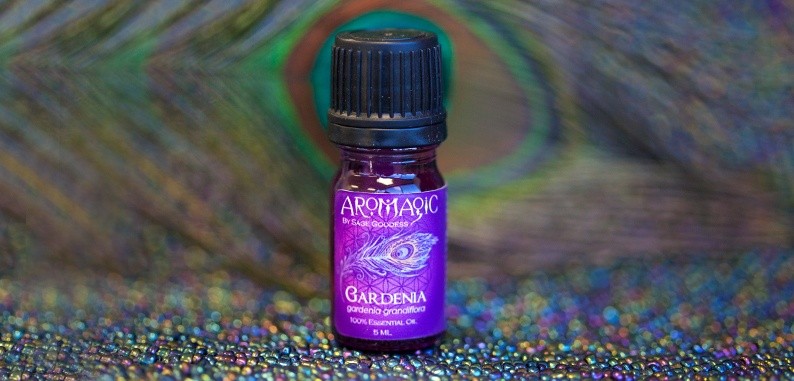 AroMagic Oil of the Week – Gardenia
Gardenia's fragrance is comforting and sensual. When you work with this essential oil, you will be surrounded in a feeling of loveliness and peace. It will reconnect you with your inner goddess, and strongly uplift your spirits. In Polynesia, these wonderfully fragrant flowers are strung together into floral necklaces. Gardenia heightens arousal, connects you to your inner truth, and ensures restful sleep. Use it as a sensuous Ingredient in your fragrance blends – it combines well with ylang ylang, bergamot, rose, sandalwood, frankincense, orange blossom, sweet marjoram, patchouli, and orange essential oils.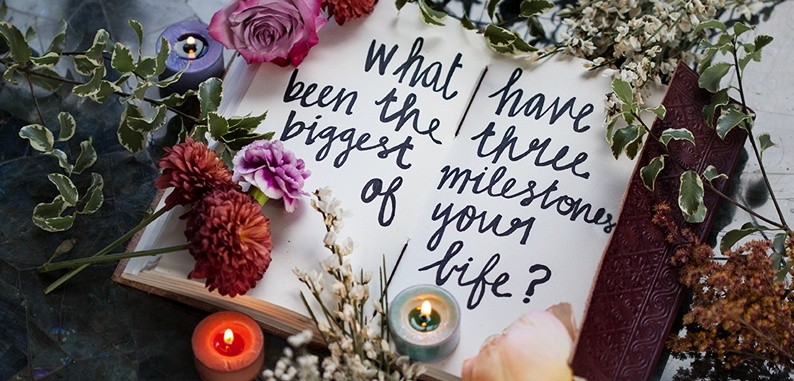 Journal Prompt
What have been the three biggest milestones of your life? Think about your future self – how will she/he look back upon your life to this moment in time? What milestones do you expect to cross in 10 years time? Sometimes, when we're in the thick of happiness, we don't realize how fortunate we are until we lose it. We don't recognize our joy, and how we are living the life we truly manifested for ourselves. We don't understand why we're confronted with disasterous obstacles until we've conquered them. We don't understand why we surrender parts of ourselves, or the comforts in our lives which aren't serving us – until we receive the rewards of our sacrifice. How can you appreciate the now, and trust in the promise of the future?
Big Question: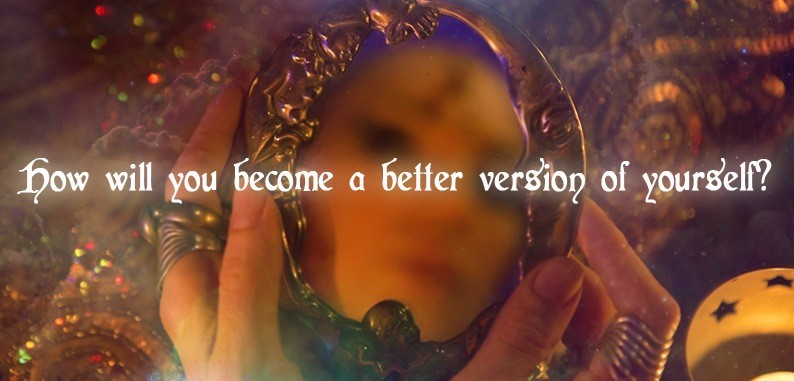 I love and encourage all magical feedback from my readers, my loves! However I do not regularly moderate comments on the Sage Goddess blogs. So if you have a specific question or query that you'd like us to answer, please contact us via our Facebook page or email magic@sagegoddess.com.