Welcome to the latest edition of the Weekly Sage, an outward and inward look at the week to come. So many of us use Tarot, astrology, and contemplative journaling to support ourselves and each other. We hope this little weekly blog will inspire all of us to think, feel, and transform in bigger ways together. May it unite us by collectively magnifying our personal intentions into a potent resource of positive energy, that will spread into our communities and beyond.
Let us start by taking a moment to reflect on what we have lost this week. Our hearts go out to the victims and survivors of the senseless violence that took place in Sutherland Springs, Texas. And while we cannot rewrite the past, we can choose to commit to embodying the basic principles of humanity –  treating each other with equality, compassion, kindness, and love. Hold a space of compassion and peace in your heart today. Our world is changing, dear ones. I see people saying and doing things now in public that they would never have before. We are losing kindness, compassion, forgiveness, humanity, decorum. This week I raise the counter frequency, calling in peace, unconditional love, acceptance, kindness, and DEEPER alignment with Source Creator. I  call upon Gaia and Great Spirit to protect all of us, in particular those in the wake of tragedy.
Looking forward to the days to come, the New Moon is almost upon us once more. It is so important to my practice and so central to my own process of manifestation that, starting August, I decided to hold monthly free, live events for the New Moon, just like I do for the Full Moon. Same format, but with a focus on setting intentions and anchoring space for new beginnings. I invite you to join our FREE New Moon ritual on November 17th at 6pm Pacific Time. RSVP on our online and in-person event pages! I would *love* to see you there.
We are so excited here at Sage Goddess about all the Twin Flame magic today! This is the day each year when we honor the cosmic mystery of 11:11 Twin Flame connections –  the angel number that represents your soul's perfect union. This year's 11:11 online meditation was pre-recorded and shared on Facebook yesterday, so you can create purposeful space, and hold ritual on your own time and in your own time zone directly at 11:11.


Astrology – I desire
With the New Moon in Scorpio upon us on November 18th, it's time for a fresh start! Be willing to tap into your deepest feelings and desires. Scorpio represents regenerative power and the drive to merge and transform. It's the part of you that will risk the darkness and unknown to experience and become something more. And it knows that mining is required, to find the diamond in the rough. This is a great time for reflection and connection with your inner voice, and heart. To truly transform, we must first understand and love who we already are, so we may emerge as our best self. Change begins with evolving on our own, and that energy then emanates into our relationships. Be brave; dive in, and affect the change that could be palpable throughout the world – through the connections you have made. It's a truly powerful time, and I hope you'll be able to bask in the potent energy that surrounds you.
Join our FREE New Moon ritual on November 17th at 6pm Pacific Time. Let us harness the New Moon intentions together, to be reaped and celebrated at the next full lunar phase. RSVP on our online and in-person event pages!


Weekly Tarot
The Emperor represents the act of fathering; establishing a family line, guiding and directing, protecting, and regimenting behavior. He embodies all aspects of the patriarchy and the establishment. He is "The Man." The Emperor –  Aries –  is the ultimate representation of the male ego, reigning over his domain with utmost authority and control. He represents bringing order to chaos and other institutions of power and dominance. He is shown sitting on his throne adorned with ram heads, holding an ankh scepter in his right hand and a globe in his left. His throne is on the top of a dry mountain, symbolizing being at the top of the hierarchy. The Emperor is an aggressive, yet stabilizing card –  advising us to become more alert, bold, and in control of our lives. Maybe we're falling into our creativity and imagination without bravery. The Emperor encourages us to lead ourselves, and others, with courage.


Weekly Journal Prompt – Soulmates
Imagine for a moment, your ideal partner. What qualities does he or she possess? Have you known her/him from several lifetimes ago? Humans are a symbiotic species. We are not meant to be alone – we are not meant to be our own island. It's a beautiful thing, being so connected to one another and it's impossible to truly be alone. If you choose to be predominantly solitary in this life, it's possible that in another lifetime your emotional and physical needs were fulfilled to the point where you now feel whole. You can now live alone, knowing you will one day reconnect with your loved ones. If you're searching now, this is the time to open yourself up to attract your soulmate – your Twin Flame. Today is a wonderful time to meditate upon your deepest desires, and open yourself up to the clues your Twin Flame leaves behind. And if you have already met your soulmate, or your Twin Flame, may your bond be stronger than ever. How did you know he or she was your soulmate? Did your feeling develop, or did you know right away? Do you prefer to be alone? Have you ever had visions or dreams of yourself in another life? Has the energy of yourself, and your Twin Flame, carried over to this life?
Our 11:11 online meditation was pre-recorded and shared on Facebook yesterday, so you can create purposeful space, and hold ritual on your own time and in your own time zone directly at 11:11.
The Big Question: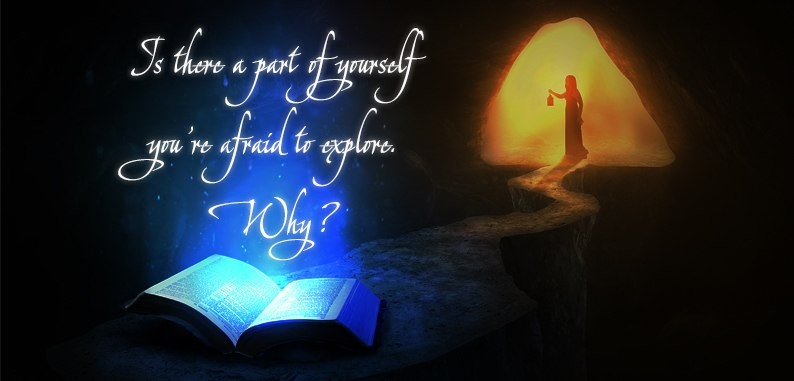 I love and encourage all magical feedback from my readers, my loves! However I do not regularly moderate comments on the Sage Goddess blogs. So if you have a specific question or query that you'd like us to answer, please contact us via our Facebook page or email magic@sagegoddess.com.