A New Divine Offering Just For You Every Month
Energy matters…
Here at Sage Goddess we exist to empower the goddess in YOU and awaken your sacred magic, your divine fingerprint. Magical Mail is your curated set of spiritual tools chosen with deep intention to offer guidance along your journey to higher wisdom and to your dreams. Within you lies an untapped magic – discovering it and learning how to wield it is the journey of a lifetime. Each month, with Magical Mail, you will receive my channeled products designed to support you and awaken the goddess within you. By working with Sage Goddess tools you tap into our energy stream, where sacred beauty meets divine power.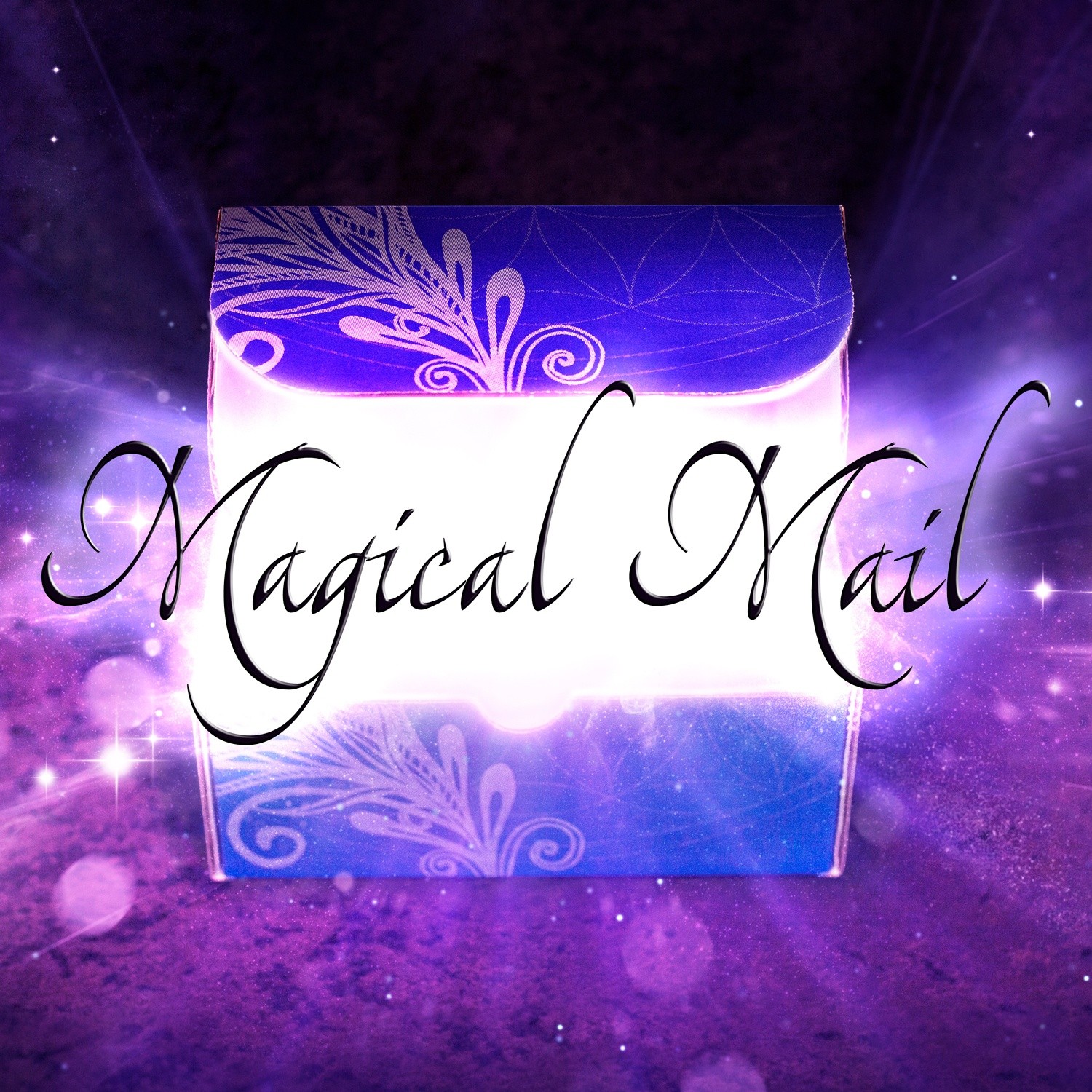 EMPOWER THE GODDESS WITHIN
Who doesn't love to receive offerings? All goddesses do! Magical Mail is your sacred surprise offerings from me, deliciously delivered right to your mailbox. Inside await tools to connect you with your spirit guides and guardian spirits. As your heart starts to beat faster, your hand working through the scented wrappings to uncover the treasures hidden within… elemental intoxication, all of your senses engaged in the magic of the moment of receiving. Opening every parcel should feel this good.
Where sacred beauty meets divine power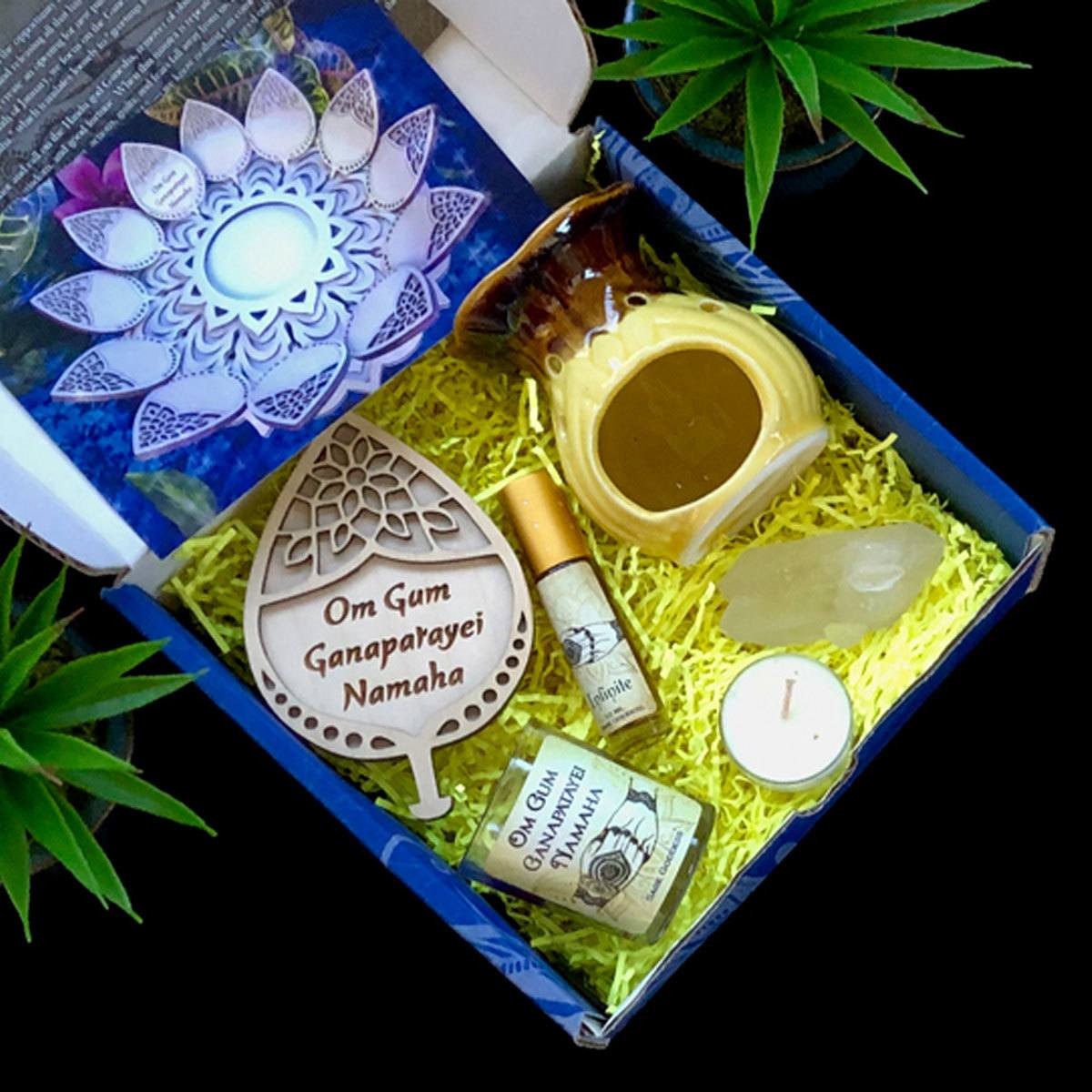 HOW IT WORKS
Tools are hand selected: Each subscription is hand-picked and uniquely curated to offer you a truly sacred experience. We take pride in creating and caring for the gem stones, crystals, perfumes, candles and magical tools we create. Sage Goddess is a high vibrational space; healers from all over the world have held ceremony here. You benefit from receiving all of that good energy when you purchase from us. 
Order your mailbox subscription: Click here to purchase your monthly subscription collection. Each and every box is packed with new and unique tools that are priced well under what you would pay if you purchased them separately.
Receive your surprise magical offerings by mail every month: Receive your sacred surprise offerings from me, magically delivered right to your door.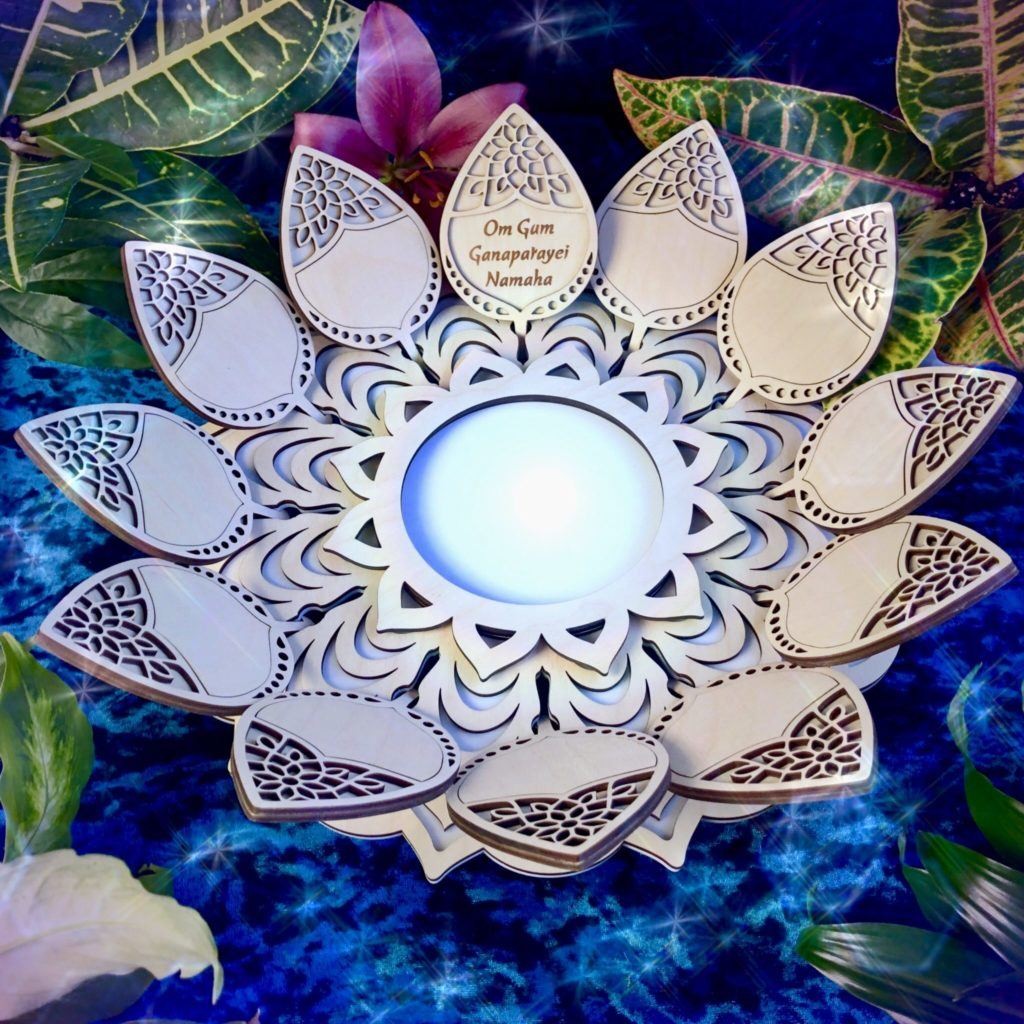 2019 MAGICAL MAIL
Are you familiar with mantras and mudras? A mantra is a word or series of words that when spoken or chanted repeatedly during meditation can help you access deeper states of consciousness. A mudra is a hand gesture (positioning of the fingers) used during meditation with specific goals and intentions on channeling and directing your Prana (life force energy).
Over the next 12 months, we will infuse both into our offerings! Each month, in addition to gem stones, crystals, perfumes, candles and other magical tools, you will also receive a hand-carved lotus petal with a mantra engraved on it. Collect all 12 petals to unlock the reservoir of abundance, beauty, wisdom, and more that you are and notice the difference that a year of incorporating mantras and mudras will make in your life.
You also have the option of purchasing a wooden base upon which to place your petals. These petals are versatile and can be placed in your planters, hung on your wall as decorative art pieces, and so much more! What is most important is that you incorporate the mantra and mudras into your practice for deeper whole soul fulfillment.
Where will your tools take you, goddess?
With the Sage Goddess Magical Mail monthly subscription collection, you'll receive something new and unique each month – every item selected with your spiritual journey in mind. Crystals chosen with care, custom perfumes blended with intention, candles hand-poured to escort you into the greater mysteries. You won't find these anywhere else in the shop – they are only found here. Welcome to the inner circle.
Ever at your service,
Athena