Get ready – Our 10th Anniversary Lucky Cat Giveaway is here!
Can you believe we're celebrating 10 years at Sage Goddess? We're over the moon and have a ton of surprises (and prizes) for you all month long!
Whether you've been with us for all 10 years, or just a few months, you've probably picked up that we're a little out there. Well, we're staying true to ourselves with a HUGE Lucky Cat Giveaway. We're giving away shitty kitties with prizes all month long just for shopping on SageGoddess.com.
Plus, one grand prize winner will get to design and take home the Ultimate Holiday Ring! And you'll get one to keep!
Paw-some right? Here's what you need to know:
We're giving away prizes every.single.day during the month of July. All you have to do to enter, is place an order on SageGoddess.com. You can enter as many times as you'd like. There are many ways to win:
If you open your order and find a new feline familiar, aka shitty kitty, that means you've won! Check your package for a special gift.

Is that glitter? Maybe gold? Nope, that's a special golden shitty kitty. If you find this when you open your SG order, it means you've won a $100 SG Gift card! 

When you place an order on SageGoddess.com, you'll get the chance to spin the Lucky Cat Wheel! Here you have the chance to win tumbled stones, coupons, free classes, and more! 

And finally, the grand prize! On July 31, Athena will pick one lucky winner to receive a free reading AND the opportunity to design the Ultimate Holiday Ring for SG. The winner will have this custom design named after them and will be gifted a gold version.
Any order placed from July 1 – 30, will be entered. Good luck!
*The SG Golden Ticket Giveaway excludes digital orders, subscriptions, memberships, and gift card purchases. All entries must be submitted before midnight, July 30. The grand prize one-on-one reading with Athena will be conducted live, over the phone, and at a mutually agreed date and time. The grand prize ring will be designed in partnership with the SG design team, using SG design/production parameters and guidelines.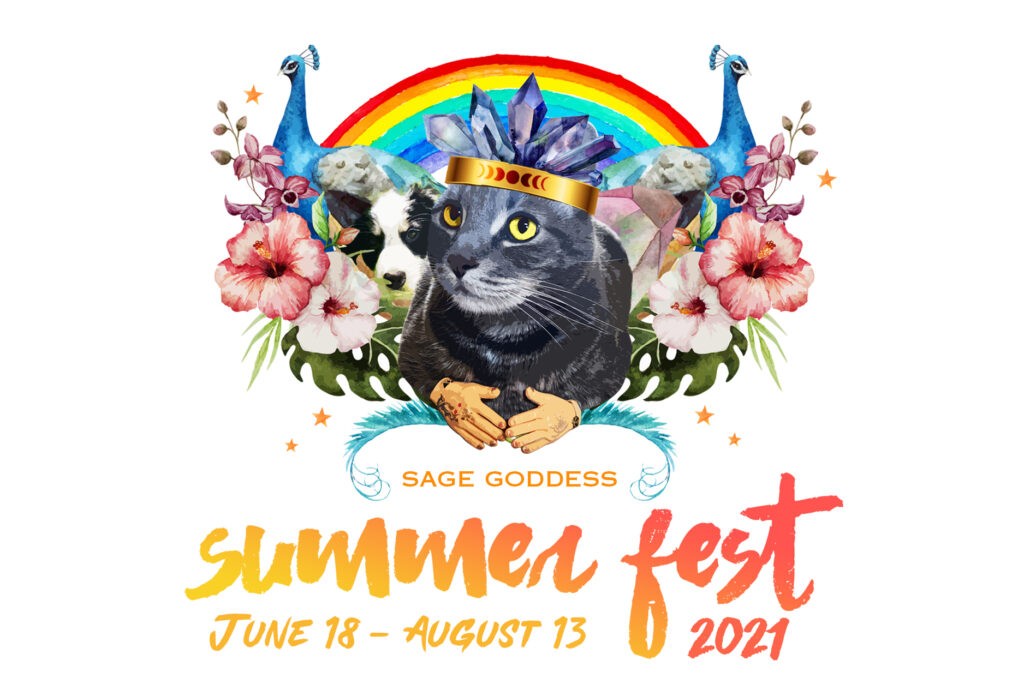 This is just one of the amazing festivities happening for SG Summer Fest. View the entire lineup and see what else we have in store for you.