This day of Thanksgiving is near and dear to my heart. While I truly believe every day is one to be thankful for, this holiday is a powerful reminder of the bountiful blessings we have each been granted in this lifetime.
When I first began walking my spiritual path, the power of gratitude was quickly revealed to me. Offering my appreciation for the support and blessings I was receiving became a daily practice, and soon those blessings multiplied. I believe gratitude is the energy we return to Source, opening ourselves up as channels for Universal flow, abundance, and love. Every day, and especially on this special holiday, my heart overflows with joy for all the blessings in my life. For my family, for the gift of living my passion every day, and for you and your presence. You endlessly inspire me, push me to grow, and remind me every day that magic is alive.

As a token of my gratitude, I wrote this holiday blessing with the hope that it will touch your heart as much as you've touched mine. As I was writing, I envisioned your families gathered with loved ones around your Thanksgiving table. As I do the same with Dave, my children, and our extended family, know that I will be sending my gratitude to each of you. So it is.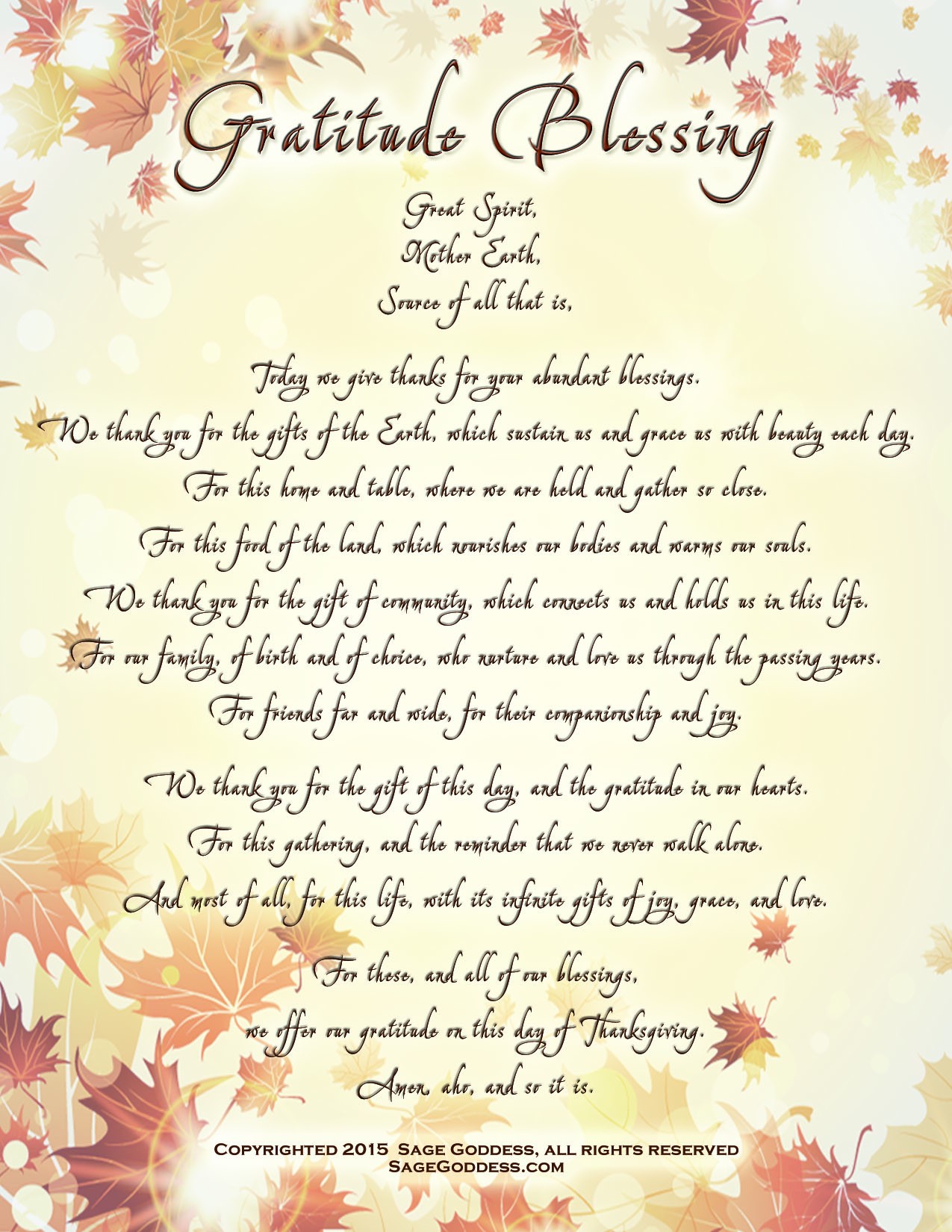 Thank you for your continuous love, support, and the unique vibration you bring to this world.
In gratitude to you and yours. Today, tomorrow, and always,
Athena