Gaia's Earth Week
Gaia is Mother Earth.
She conceived us and nurtured us with everything we need to feel alive. Gaia is the reigning goddess of all Greek mythology, the personification of Earth, and the creator of all things. She created our breath (air), our body (earth), our blood (water), and our spirit (fire).
Celebrate Earth Week With Us
During Earth Week, we are honoring Mother Gaia by celebrating one of these 4 elements every day 🔥🌬🌊🌎 By giving thanks and showing our respect, we invite her to bless us with even greater abundance.
Join Alexys LIVE around noon PT on Facebook and Instagram each day from April 19 to April 22 as we build the altar with a new element each day.
How to Win Big:
One LUCKY SG shopper will win the ENTIRE altar at the end of the week. SHOP between April 19 to April 22 to win this MEGA Earth Altar. The more you shop, the greater your chances to Win Win Win! Every order is automatically entered to win this GRAND Prize!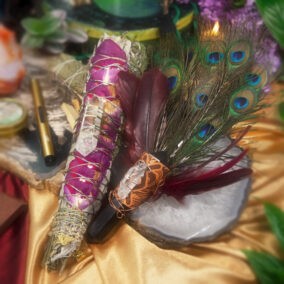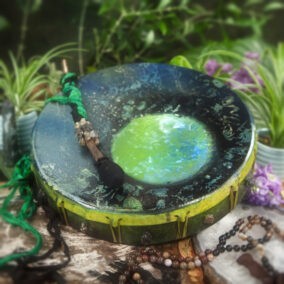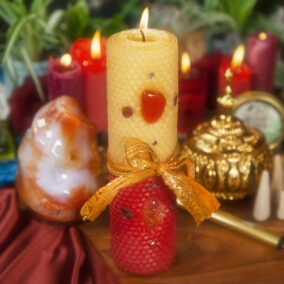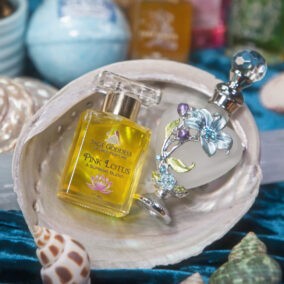 Mega Earth Week Altar Grand Prize
The one-of-a-kind altar includes a unique handcrafted earth element drum, a custom-made water element perfume, a handcrafted mega smudge bundle, and a custom-designed rolled beeswax candle.

But Wait, There's More!
We're also including:
A Carnelian Flame
A Moss Agate Generator
An Earth Star Chakra Hexagonal Pyramid
A handful of customer favorite SG perfumes
A selection of sage
PLUS additional altar necessities to connect to Mother Gaia 👀