Welcome to the latest edition of The Weekly Sage, an outward and inward look at the week to come. So many of us use Tarot, astrology, and contemplative journaling to support ourselves and each other. We hope this little weekly blog will inspire all of us to think, feel, and transform in bigger ways together. May it unite us by collectively magnifying our personal intentions into a potent source of positive energy, that will spread into our communities and beyond.
Memorial Day can be very emotional for many of us, yet there is still so much to be thankful for and excited about. Our freedom is a gift we've been given – an offering to us from souls who gave the ultimate sacrifice. And so, on Monday, May 28, we celebrate those who died in service to our country. We also thank their families and loved ones for their sacrifice. We have not forgotten you. We honor and see you. Thank you.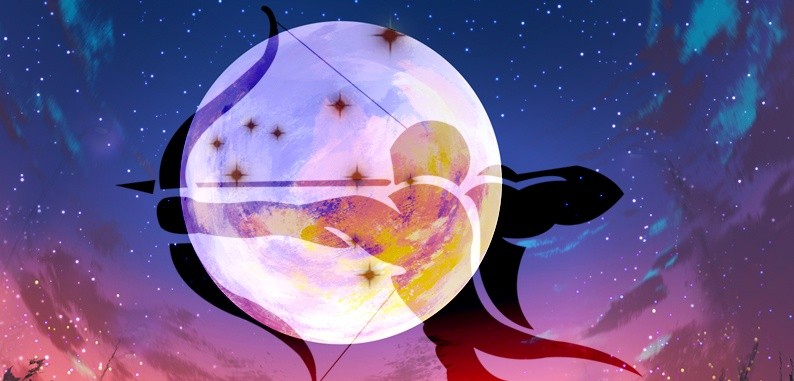 Astrology 
Celebrate the manifestation of your intentions under the Sagittarian Full Moon on May 29. In the Full Moon's light of awareness, will you look in the mirror of reflection? If you dare to really see, the Sagittarian mirror will show you more truth. Are you ready to comprehend the bigger picture, the image that explains all the little details you obsess over? Will you expand your consciousness and seek the deeper meaning? Are you living your truth? This Full Moon will show you just how far you've come.
Join us for our FREE Full Moon Event on May 29, as we begin our exploration of ancient China. Honoring ancestors is a critical part of ancient Chinese culture. This month, we embark on our own ancestral healing journey and it all starts here, under the full moon! RSVP online or in-person.
Mercury slips into Gemini on May 29, stimulating our minds in all directions. In his own sign, Mercury is right at home in Gemini and doesn't waste any time moving in the newfound freedom after constricting Taurus. Gemini is focused on facts, information, categories, and translation. It wants to know the answer to every question. And the Mercury mind indulges these wishes. You may find that you've no hope of finding the mental off switch during this transit and your mouth may just keep on running. If you've been wanting to learn something new, write, teach, or do some good old fashioned problem solving, Mercury in Gemini will pave the way.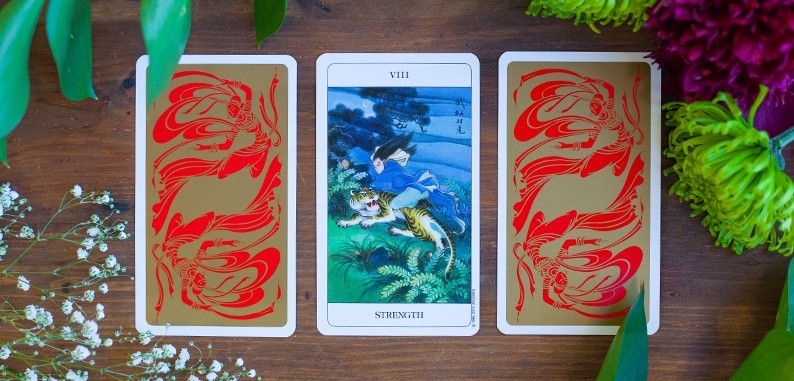 Weekly Tarot
As we journey through A World of Magic this year, we are choosing a variety of Tarot and oracle decks for the Weekly Sage, as they correspond with the civilizations we explore. This edition, we are using The Chinese Tarot Deck by Jui Guoliang to embrace the magic of ancient China.
The Strength card comes forward today, for all of us, representing a balance of power between our instinctual and civilized selves. When the Strength card appears in a reading, it is a positive affirmation that we have dominated our problems, or at the very least, have the potential to, in the near future. The image illustrated on the Strength card shows a woman taming a lion, the ferocious King. She has a quiet femininity with a strong grip on one hand, and a loving embrace with the other. Notice that the woman is not dressed in armor, but a delicate gown, representing inner strength. She has tamed the lion with personal strength and love. She wears a flower crown with an infinity symbol – the same as The Magician, the card of mastery. Strength showing up in this reading means that you, my goddesses, have power even in your weakest moments – when things seem to be too overwhelming. Let your inner strength guide you into the next week. Manifest it, and you will master whatever difficulty comes your way.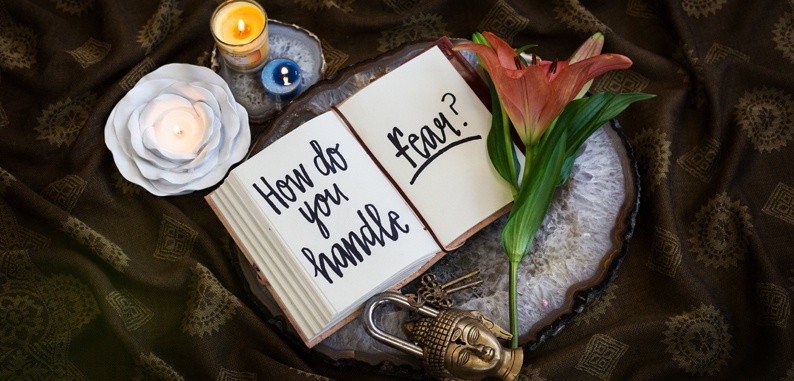 Weekly Journal
What scares you? How do you overcome it? How can you use it to your advantage? Everyone experiences fear – it's as normal as breathing. How you choose to handle that fear is what really matters. A thought is just a thought until you give more life to it. How you treat that fear determines the role it plays in your life. Treating your fear with love is the best way to overcome it, in my experience. One way to look at it is that fear is a result of your insecurities taking form. When you treat those insecurities with love, patience, and understanding, those fears become smaller – almost non-existent. When you share them with others, your fears have a way of escaping your body. Fear is fueled by the hollowness that accompanies it, leaving you with a sense of detachment. When you confide in others, love fills that hollowness, drowning the fear. Fear is normal – it means you have a moral compass – so it will never fully go away. However, you can change your relationship with it. How do you handle fear?  

Big Question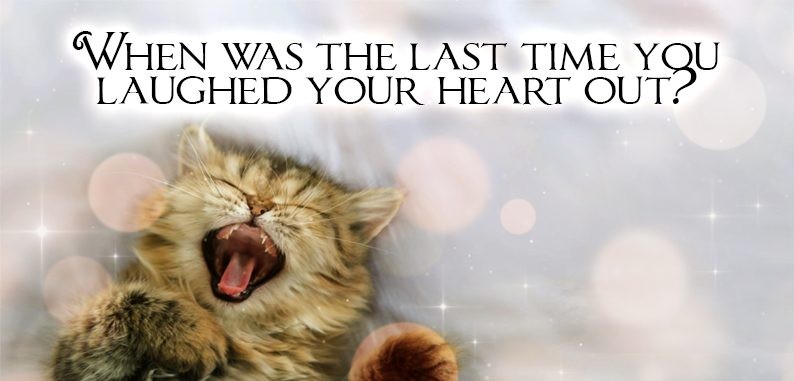 Curious about the spirituality and ritual practices of ancient civilizations? Join my Magical Sabbatical course,  and see how you can weave their ancient traditions with your own spiritual practices.
Do you love harnessing the energy of the moon in all her phases? Join my Full Moon Ritualists community on Facebook where we share educational tidbits on working with moon energy, learn about astrology, and engage in lively, wild conversations with other like-minded tribe members.
I absolutely love and encourage all magical feedback from my readers, my loves! However, I do not regularly moderate comments on the Sage Goddess blogs. So if you have a specific question or query that you'd like us to answer, please contact us via our Facebook page.