Welcome to the latest edition of The Weekly Sage, an outward and inward look at the week to come. So many of us use Tarot, astrology, and contemplative journaling to support ourselves and each other. We hope this little weekly blog will inspire all of us to think, feel, and transform in bigger ways together. May it unite us by collectively magnifying our personal intentions into a potent source of positive energy, that will spread into our communities and beyond.
Next weekend, on April 22, we celebrate Earth Day and honor the great nurturing Mother Goddess. You may observe her as Gaia, Terra, Pachamama, or a primordial deity from another pantheon. However Mother Earth manifests in your spiritual practice, we owe her many thanks for this life. She is the creator of every last thing we require for nourishment, wholeness, and happiness – from the air we breathe, to the food we consume, to the stable ground upon which we walk and rest. At Sage Goddess, Earth Day is particularly important because of our commitment to working with Gaia's gifts. Let the magic of Earth Day remind you to show great love and respect to Mother Earth and to honor the vast and selfless ways she nourishes you. Join us for our recorded Earth Day meditation, by subscribing to our YouTube channel! You will be prompted when the event is ready for viewing.
At times, everything seems upside down, unclear, and even scary. But now is the time to focus your energy and your vision on the reality you wish to experience, the magic you wish to create. Join our Wisdom Circle! A new online gathering space hosted by Sage Goddess, designed for everyone, everywhere. Save the date and get ready for the most intense conversations ever, with yours truly and all of your virtual friends.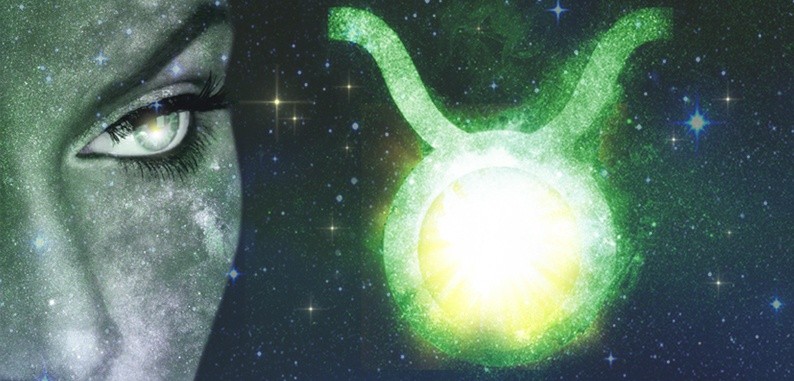 Astrology
After three weeks of Mercury retrograde, the planet of communication and connections turns direct on April 15. Did you spend time reviewing and revising old plans, ideas and contracts? Did you find the quiet calm of your mind, the part that normally doesn't have a chance to come forward amidst your chaos? When Mercury turns direct in Aries, be brave and go forward with your desires! Act on the projects and intentions you reworked during the retrograde. If you discovered life from a new perspective, use it and share it!

New Moon in Aries on April 15 is the perfect time to set new intentions for being more you! If you've been acting a part or wearing a costume, let yourself off the leash to explore what you really want. Moon in Aries wants you to try it, to do it, and to give your best fight. If you crash and burn, she'll remind you it's a new moment with a new opportunity. RSVP for our free Online New Moon Ceremony, on April 16, as we re-energize ourselves with the spark of life.  
When Saturn turns retrograde on April 17, we are called to take responsibility for reassessing our commitments and goals. As with any retrograde, we are not advised to start something new in the planet's realm – this is a time to rework, redefine and re-prioritize commitments and goals we've already set in motion. This Saturn retrograde will last until September 6. Use this time to check-in with yourself. What's on your to-do-list? What have you taken on that is weighing you down? Saturn always aims to strengthen us, and if you're overburdened, you become weak. Drop the dead weight and recommit to the agreements you've neglected, but honestly want to honor.
Our journey around the Sun leads us into Taurus on April 19, starting the second month of spring in the Northern Hemisphere. When the Sun is in Taurus, energy is dense and rich with the growth of life. Taurus is a sensual, steady, purposeful sign. Are you ready to apply the determination of the Bull to your own life? Taurus can be viewed as lazy, but when it finds real value in something, it pursues with enduring power, becoming almost impossible to move from its course. What do you value most – are you putting your resources toward it? Are you open to receiving the abundance and bounty of life? Anything you see without, anything you recognize in anyone else, is only possible because the same lies within you. Nature is alive with beauty. Do you see it? See yourself in it? Taurus Sun teaches us the importance of appreciating the simple, beautiful things in life; in us.

Weekly Tarot
As we journey through A World of Magic this year, we are choosing a variety of Tarot and oracle decks for the Weekly Sage, as they correspond with the civilizations we explore. This edition, we are using The Minoan Tarot deck by Laura Perry, to embrace the magic and mystery of ancient Minoa. The Princess of Wands/Maid of Daggers comes forward today, for all of us, representing self- liberation. She is spontaneous and passionate about the world and is inspired by sparks of creativity through her discoveries. The Princess of Wands is a free spirit with an insatiable hunger for life – she yearns for new opportunities. When the Princess of Wands comes forward, she encourages us to observe our lives. Are you where you want to be? Are you working toward your goals? Are you satisfied? If your answers dishearten you, then it's time for you to shine. Be the beacon of light in your own life. Go out and create new experiences that could lead to greater opportunities. The world is yours.

Weekly Journal
Imagine you're staring into your mirror, and through its reflection, you see the thoughts and memories that surface when your mind is at ease. What does the mirror say? What does it want to show you about your true self? Your true thoughts? The best way to listen to your Higher Self is through occupying your conscious mind – then the Higher Self, your inner voice, has room to come through. That voice in the back of your head? That's you, in the Ether realm. When your brain works at low frequencies, your Higher Self comes shining through. This is why meditation is SO powerful. The deeper you go into your subconscious, the deeper you fall into your awareness. Relax the forefront of your mind, and look back in the mirror. What do you see? Are old memories coming to focus? Is there a memory you wish to freeze? Think about your younger self and the places you deemed sacred. Where were they? What did they look like? Think about yourself now, and what makes you happy – how have your vices changed from when you were younger? What has stayed the same?  Are you starting to see yourself?

Big Question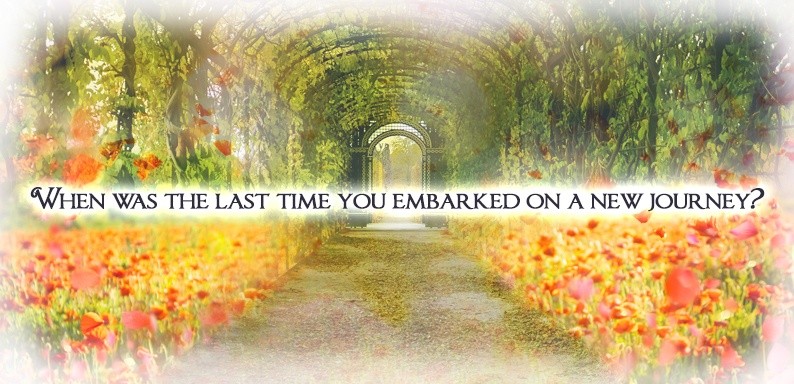 Curious about the ritual practices of ancient civilizations? Join my Magical Sabbatical course,  and see how you can weave their ancient traditions with your own spiritual practices.
Do you love harnessing the energy of the moon in all her phases? Join my Full Moon Ritualists community on Facebook where we share educational tidbits on working with moon energy, learn about astrology, and engage in lively, wild conversations with other likeminded tribe members.
I absolutely love and encourage all magical feedback from my readers, my loves! However, I do not regularly moderate comments on the Sage Goddess blogs. So if you have a specific question or query that you'd like us to answer, please contact us via our
Facebook page
.