Welcome to the latest edition of The Weekly Sage, an outward and inward look at the week to come. So many of us use Tarot, astrology, and contemplative journaling to support ourselves and each other. We hope this little weekly blog will inspire all of us to think, feel, and transform in bigger ways together. May it unite us by collectively magnifying our personal intentions into a potent source of positive energy, that will spread into our communities and beyond.
Tomorrow is Earth Day! At Sage Goddess, Earth Day is particularly important because of our commitment to working with Gaia's gifts, the love of the Earth. From gems, herbs, and essential oils, to food and shelter, we are dependent upon our planet for growth and life. Join me tomorrow in honoring and celebrating our Mother Goddess. Put your bare feet on the ground, step outside for a breath of fresh air – feel your place in our world home and our interconnectedness as Earth Mother's children. Read my blog for 10 ways to show your love and respect on Earth Day, and join us for our recorded Earth Day meditation. You can find it on our YouTube channel here!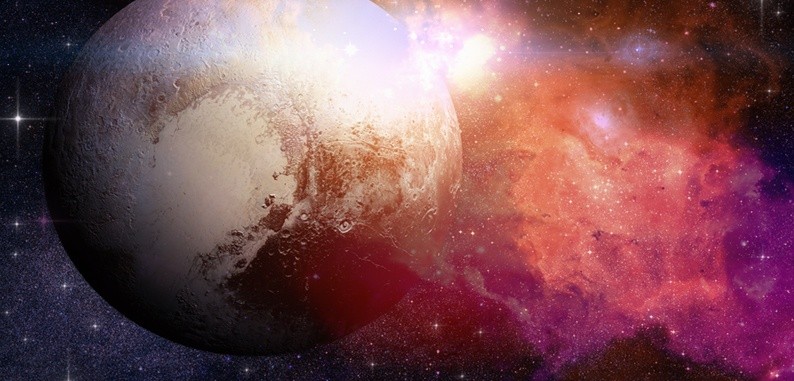 Astrology 
Pluto, god of the underworld turns retrograde for five months, from April 22 until Sept 30. What happens when our darkness goes dark? We can use this period to consider our source of power and soul desires. As the planet of empowerment, Pluto brings us face-to-face with all the places and ways we suppress, seek, and abuse power, especially our own. During this retrograde, Pluto is in the sign of Capricorn, amping up the need to readdress and reevaluate the power of our own authority and authority in general. Who is really in charge? What is our motivation for following a particular leader?
Our shadow fits right into Pluto's realm, along with obsessions, compulsions, deepest desires and emotional attachments. While Pluto is retrograde, stop and reconsider what you've been going for and why. What drives you to do what you do? Are you seeking power outside yourself to fill a void? Allowing others to control or drain your power? Use this retrograde to reclaim your respect for true power. Revise a plan for using power and influence for good and to effect positive change. It starts with you. Make your thoughts, words, and actions count.   
The planet of love begins her next transit of Gemini on April 24, arousing our desire for information, variety, and options. While Venus is in Gemini, she reflects the need for communication – social and intellectual connection in our relationships. She might inspire you to write a love letter, taking your relationship down a new path with words of adoration and desire. She likes wit and conversation and finds value in seeing both sides of any situation. In modern social terms, we might call her sapiosexual, turned on by intelligence. During this transit, learn something new about your partner, or yourself. Let your mind be flexible, and give yourself and others permission to change their minds. Make art with your words, written or spoken, sharing the universal language of love.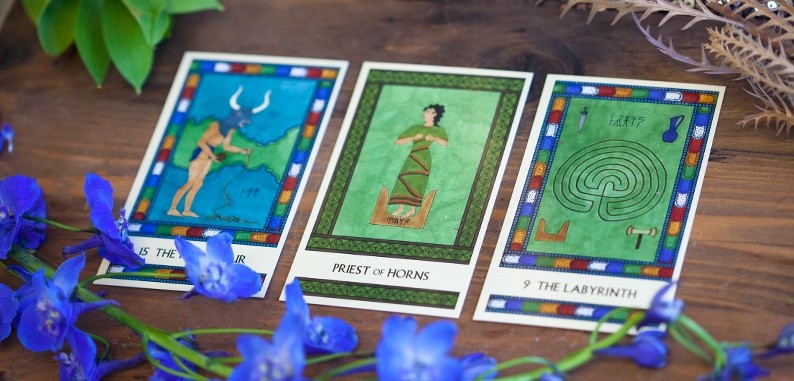 Tarot
As we journey through A World of Magic this year, we are choosing a variety of Tarot and oracle decks for the Weekly Sage, as they correspond with the civilizations we explore. This edition, we are using The Minoan Tarot deck by Laura Perry, to embrace the magic and mystery of ancient Minoa. The King of Pentacles comes forward today, for all of us, representing worldly success. He is the hard-worker, the harvester, and the devotee. He has the airy element of a king, combined with the sensual earthy sign of Taurus. The King of Pentacles is loyal, grounded, and honest. He has been rewarded with the keys to success because of his dedication to his desires. He reminds us that to be successful, we must also be determined and driven, yet humble. Successful manifestations are born from a disciplined heart. The King of Pentacles is reliable, bound to the wealth of his values. As a King, however, he realizes that a balance between work and pleasure must always be kept aligned. Through his Knighthood, he honored his quests with dedication and stamina. But now is his time to enjoy the luxury he worked so hard to attain. When the King of Pentacles comes forward, he encourages us to move toward realistic goals with hard work and commitment, in order to reach success.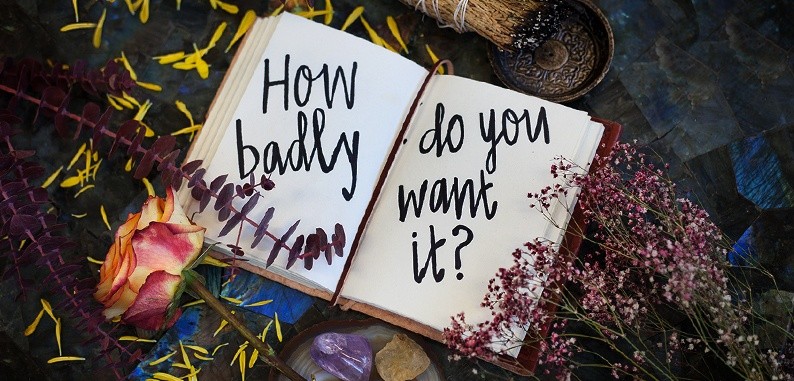 Weekly Journal
Have you ever felt trapped in your own body? Almost like you were constantly getting in your own way of success? The difference between successful and non-successful people is determination. How badly do you want it? Do you have the stubborn confidence to work through the trenches to get it? Nothing worth having will ever come easy, and the only person who will help you achieve your goals is you. No one wants it as much as you do, so why not embrace it? Why not make your mark in this world? What are you afraid of? What will motivate you? What will stir that fire inside of you? Where is your hunger? In order to lead, we must lead ourselves. We feel heartbreak before we feel the full extent of love – working toward your dreams isn't that different. You will endure pain and true tests of character before you reach your desired path. And it's worth it because you will have built it – you made it come alive by pouring your soul into it. So I ask again, how badly do you want it?

Big Question: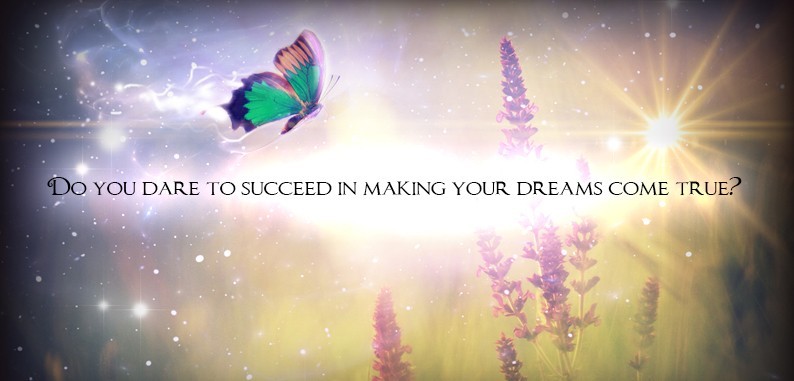 Curious about the spirituality and ritual practices of ancient civilizations? Join my Magical Sabbatical course,  and see how you can weave their ancient traditions with your own spiritual practices.
Do you love harnessing the energy of the moon in all her phases? Join my Full Moon Ritualists community on Facebook where we share educational tidbits on working with moon energy, learn about astrology, and engage in lively, wild conversations with other like-minded tribe members.
I absolutely love and encourage all magical feedback from my readers, my loves! However, I do not regularly moderate comments on the Sage Goddess blogs. So if you have a specific question or query that you'd like us to answer, please contact us via our Facebook page.