Welcome to the latest edition of The Weekly Sage, an outward and inward look at the week to come. So many of us use Tarot, astrology, and contemplative journaling to support ourselves and each other. We hope this little weekly blog will inspire all of us to think, feel, and transform in bigger ways together. May it unite us by collectively magnifying our personal intentions into a potent source of positive energy, that will spread into our communities and beyond.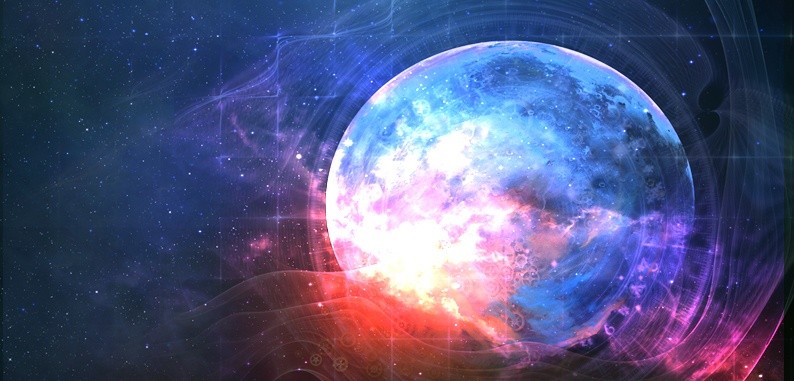 Astrology
We are free of new major cosmic activity until the middle of the month, so we have no excuses for ignoring the promptings of Mercury Retrograde, which continues until April 15. Have your technological devices gone haywire, messages mixed up, and delays or interference tested your patience? We don't like anything getting in the way of where we're going. But are you sure you're going in the direction you truly desire? Mercury Retrograde is a time to tune into your inner voice and really listen. When you miss the train, or your bus races by without stopping, use it as a metaphor for your current state of being. Are you so rushed you're missing your own signals and wisdom? We move fast, especially in our heads (a Mercurial function). We're quick to judge and react to external information. We spend so much time trying to figure everything out, we aren't present, and we aren't tuned-in to what matters. Sometimes, the best gift is an unplanned obstacle that causes you to stop and rethink.
Use this Mercury Retrograde period to slow down. Instead of pushing new agendas forward, revisit old projects or ideas that you've put on the backburner. We all know the saying "One step forward, two steps back." We're in the "two steps back" right now, but it doesn't mean we're regressing. It's a critical part of our spiraling growth or evolution. Lessen your attachment to linear time and space, giving yourself room to reorient in this thing we call reality. Reality is what you, and we, are making, and it starts with our thoughts. Learn more in my blog Managing Mercury Retrograde and What to Do When it Goes Direct.   

Tarot
As we journey through A World of Magic this year, we are choosing a variety of Tarot and oracle decks for the Weekly Sage, as they correspond with the civilizations we explore. This edition, we are using The Minoan Tarot deck by Laura Perry, to embrace the magic and mystery of ancient Minoa.
The King of Cups/Priest of Rhytons comes forward today, representing mastery of emotional depth. He is serene and reserved, and he understands how to love intensely without losing control. The King of Cups loves to explore the furthest reaches of the heart, and knows how to do so without losing himself in the process. He has the ability to heal the heart with quiet exertion – balancing and challenging the unconscious. He carries the wisdom, loyalty, and emotional depth of an old soul, benevolently delegating relationships with compassion and ease. When the King of Cups appears in a reading, he encourages you to remain in control of your emotions, but not to fear intimacy.
The King of Cups corresponds with the fixed watery sign Scorpio – the sign of transformation and  emotional strength. Unimpressed by shallow beauty, Scorpio loves to dive into the dark in search of the diamond in the rough. Scorpio can be fearless when trusting in its inherent power and the ability to use it. Scorpio and the King of Cups caution us to use power with mature awareness. Power and intensity, if not balanced, can turn into destructive obsession. Underdeveloped Scorpio has the potential to manipulate because of its intuitive ability to spot your weakness. The Phoenix is the highest totem expression of Scorpio – the courage to enter the fire of self-transformation, to endure the flames, and emerge reborn. The depths of Scorpio's emotional intelligence, if used for the best interest of self and others, is both powerful and magnetic – capable of changing the world.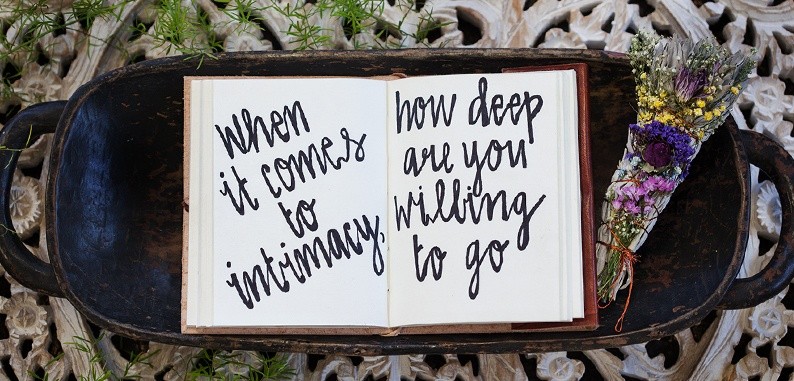 Weekly Journal
When it comes to intimacy, how deep are you willing to go? And what does it take to sustain or deepen that connection? Intimacy isn't exclusive to relationships with a significant other – your relationship with yourself is also a form of intimacy. How deep you're willing to go with yourself, and others, is indicative of your flexibility and trust in yourself. How deep you're willing to let these relationships progress, is reflective of your courage during the process of transformation as the relationship changes. To keep your most vulnerable side hidden gives you a sense of power and control, but with this protection also comes hinderance. When you don't allow yourself or others to grow, when you don't confront your shadow, and when you resist vulnerability, there is no room for transformation. That's when you get stuck, and you start to look for that shallow spark that only comes with new beginnings with an expiration date. When you allow yourself, and others, a key to the secret part of yourself, you essentially set yourself free. What are you keeping hidden? Who do you let into your secret garden? Are you willing to go there?
Big Question: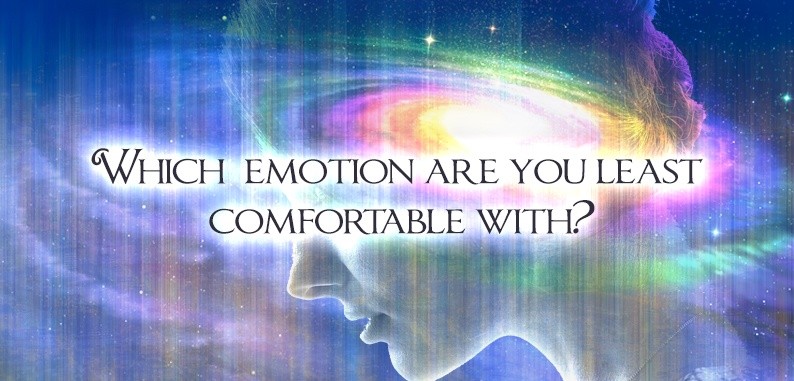 I absolutely love and encourage all magical feedback from my readers, my loves! However, I do not regularly moderate comments on the Sage Goddess blogs. So if you have a specific question or query that you'd like us to answer, please contact us via our Facebook page.