Welcome to the latest edition of The Weekly Sage, an outward and inward look at the week to come. So many of us use Tarot, astrology, and contemplative journaling to support ourselves and each other. We hope this little weekly blog will inspire all of us to think, feel, and transform in bigger ways together. May it unite us by collectively magnifying our personal intentions into a potent source of positive energy, that will spread into our communities and beyond.
This weekend, we celebrate Easter – a culmination of joyous Holy Week celebrations that brings a close to a 40 day period of fasting, penance, and prayer. Easter is also closely linked with the Jewish Passover – an important eight day celebration honoring the liberation of the Israelites from Egyptian slavery.
Whether you celebrate Easter, Passover, or Ostara, remember that the common theme across all beliefs is rebirth, liberation, and transformation. Rejoice and awaken anew during this festive time!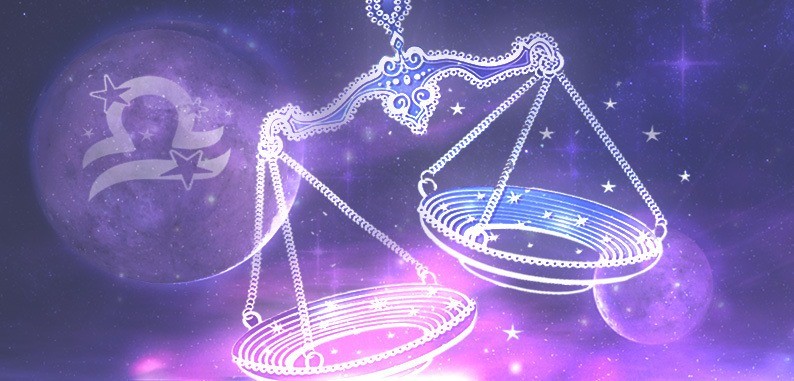 Astrology
We are under another Blue Moon – the second and final of this year. Luna reached her maximum fullness early this morning, March 31. The last time we had two Blue Moons in a year was 1999 (19 years ago), and it won't happen again until 2037 (19 years from now). This Full Blue Moon in Libra can represent the light of awareness doubled down. Full Moon phase on its own brings awareness through illumination and Libra is the sign of awareness through relationships or what we perceive to be "other".
Full Moon and Libra are opposition archetypes. They teach us about relationship – our relationship with what we manifest and create, with people in our lives, with ourselves, and with life in general. In the mirror, we explore balance, projection, cooperation, interconnection, relevance, and comparison. In owning ourselves in the reflection, we become available to finally see the other in their own right.
Every relationship is a creation of something new, beyond the creators. We are in the perfect position to feel and see how our partnerships have created new life and energy, and how we can use it for greater good. Who are you choosing to create with? In what ways are you learning to love through your close relationships? In the light of this magical full moon, feel and see how your partnerships have created new life and energy. And imagine how much more they can become.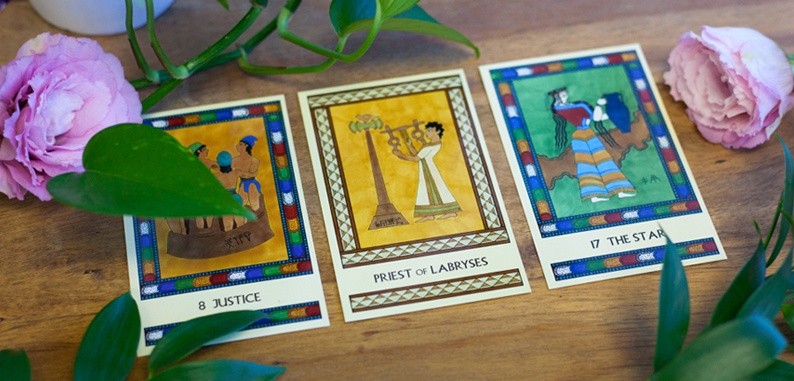 Tarot
As we journey through A World of Magic this year, we are choosing a variety of Tarot and oracle decks for the Weekly Sage, as they correspond with the civilizations we explore. This edition, we are using The Minoan Tarot deck by Laura Perry, to embrace the magic and mystery of ancient Minoa.
The King of Swords/Priest of Labryses comes forward today, for all of us, representing intellectual drive. With fearless determination and shrewd intellect, the King of Swords has a satiety for life and opportunity – allowing him to accomplish everything he desires. He represents clarity of thought and sound logic, advising us not to let our emotions get in the way of our better judgement. Maybe we've been lost in our own idealistic fantasies for too long. Maybe it's time for us to put our minds to productive use. When the King of Swords comes forward, he encourages us to move forward with honesty, discipline, and eloquence. He is firm, yet kind. He asks us to be courageous and methodical with positive thoughts and ideas, so we can transform ourselves and the world around us for the better. The King of Swords corresponds with the sign Aquarius, representing a forward-thinking leader. He brings new ways of thinking about and approaching major life decisions. Like his Major Arcana counterpart, the Star, the King of Swords shines a light on the  bigger picture, exposing what isn't working and visualizing what will. It's up to us to use our better judgment, to use our head in masterful service of our heart, and to transform our "story".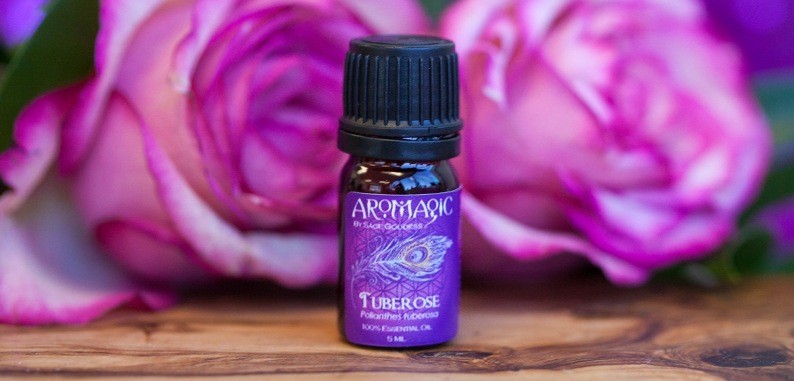 AroMagic Oil of the Week
Tuberose essential oil has been used since ancient times to draw the attention of gods, goddesses, and spirits, and to ward off negative entities while sanctifying places of worship. Often referred to as the Queen of the Night, the tuberose blooms in the evening, and is laden with arcane wisdom. While tuberose essential oil rules the heart and is often used to attract love, it also holds incredible powers of divination. Tuberose is native to Mexico, and was sacred to the Maya, who would use this oil to guide themselves into trance states, believing it to induce visions and psychic sensitivity. According to Ayurveda, the fragrance of tuberose is a powerful aphrodisiac and Crown Chakra opener, and brings extraordinary peace of mind and psychic potential. Our tuberose essential oil is a 100% therapeutic grade absolute.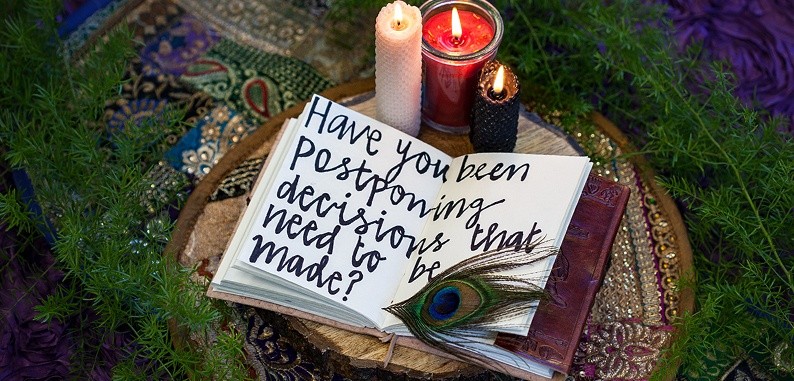 Weekly Journal
As children, it's so easy to hide behind our youth to avoid doing what is essentially good for us. Whether we are aware or not, the choices we made were based off one thing: is it fun? As we have reached adulthood, some of us haven't grown out of that frame of mind. When life gets tough, and hard decisions have to be made, we are inclined to postpone them because they don't allow us that instant gratification of " fun." However, making better decisions prevent us from constantly battling the unpleasant ones. When we do a lot of introspective work, and listen to our own truths, those difficult decisions become easier. Not because life gets easier, but because we honor ourselves enough to know that the best decision will lead us to happiness, regardless of how it feels at the moment. We don't feel the need to rebel against these necessary milestones, but accept them as our friends and guides. Have you been postponing decisions that need to be made?
Big Question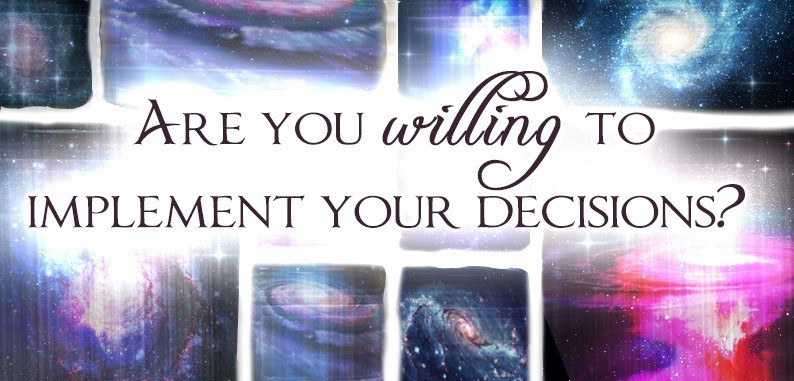 I absolutely love and encourage all magical feedback from my readers, my loves! However, I do not regularly moderate comments on the Sage Goddess blogs. So if you have a specific question or query that you'd like us to answer, please contact us via our Facebook page.